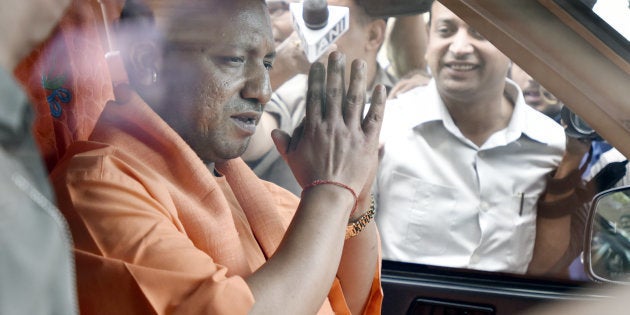 Uttar Pradesh Chief Minister, Yogi Adityanath, on Wednesday issued strict orders to the police to come up with a plan to close slaughter houses across the state. He also banned the smuggling of cows, even as a mob set fire to three meat shops in Hathras on Tuesday night, according to reports.
NDTV reported that the police squarely put the blame on "anti-social elements" for the arson, leading to protests in the area.
The UP CM has said zero tolerance would be exercised in matter related to cow smuggling and slaughter, a subject close to the heart of far right groups in India.
The BJP wants all illegal slaughter houses closed and a blanket ban on mechanised abattoirs. The BJP manifesto claims that dairy-based industries have failed to flourish because of cow smuggling.
BJP Chief Amit Shah in his election meetings had stated that his party would ban all slaughter houses if it came to power in the state.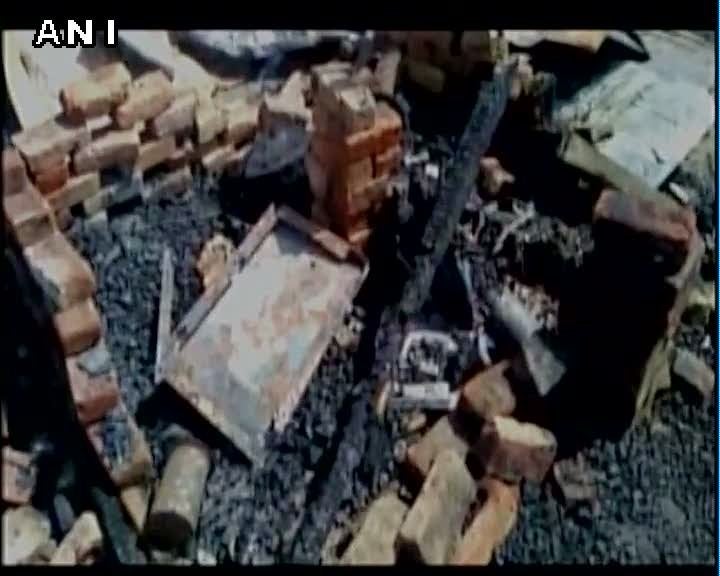 Meanwhile, PTI quoted the police as saying that the arson took place in the Manyawar Kanshiram Colony. The shop owners said all their stock was charred in the fire. Superintendent of Police, Hathras, Dilip Kumar Srivastava, said, "Unidentified persons set ablaze three shops selling fish and meat. An FIR has been registered against them."
Sub-divisional magistrate (Hathras Sadar) Rakesh Gupta later met the shop owners and heard their grievances.
Adityanath also directed the police to act tough against "anti-social elements". He warned that those using police security as "status symbol" would come under the scanner and after review of their threat perception their security might be changed.
On Tuesday, an illegally-run slaughterhouse was sealed by the district authorities in Kamalgadaha locality. Officials claimed that the slaughterhouse had been shutdown in 2012, but it continued to operate. The Ghaziabad Police also sealed 10 meat shops and four slaughter houses.
The 44-year-old hardliner has set in motion several of BJP's pre-poll promises since coming to power, including unleashing vigilante groups on the streets "to prevent eve-teasing and ensure safety of girls."
Called the Anti-Romeo Squads, these groups were seen on the streets of Meerut on Tuesday, according to The Times of India. Every police station in Meerut is to have at least one anti-Romeo squads.
According to NDTV, the CM has also decided to ban paan masala and gutka in all government offices in Uttar Pradesh.