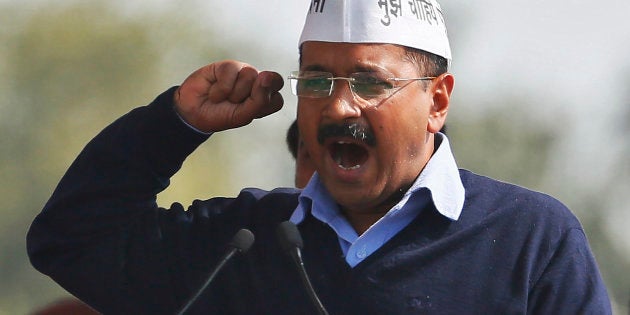 In a dramatic video message posted on YouTube yesterday, the chief minister of Delhi, Arvind Kejriwal, made serious allegations against the Bharatiya Janata Party (BJP), especially against two of its members, Prime Minister Narendra Modi and the party president, Amit Shah.
Speaking to the "aam admi" (common people), who give his Aam Admi Party (AAP) its name, Kejriwal claimed he is kept awake at night by the regime of terror unleashed by the government. The Centre has arrested as many as 10 MLAs from AAP in the last few days, suspended one, and 21 are being examined on various charges of corruption. The situation is so dire, Kerjiwal said, and the PM is so frustrated, that he fears for his own life.
Kejriwal, who had earlier called Modi a "psychopath and coward", said he's worried for the future of India and wondered if the country was in "safe hands". He warned his party workers that the "daman chakra" or cycle of oppression is going to get worse in the coming days and urged them to consider if they are ready to make the "ultimate sacrifice".
"I want to say this to all volunteers, MLAs and ministers. This is a very critical time. You all think about it and talk to your families too. In the days ahead, this oppression is going to get very ugly. They can go to any extent. They can get us killed. They can get me killed as well. Talk to your families. Jail is a very small thing. It is clear now that everyone will have to go to jail many times. Along with jail, anything can happen to you. If you are ready, then stay with us. If you are not ready, there is some weakness in your mind, then leave all this for a few days," Kejriwal said.
He went on to accuse Modi of being illogical and insecure, trying to put the AAP in a spot by persecuting its MLAs, who are arrested with much fanfare, only to be released in a couple of days due to the lack of any conclusive evidence against them.
Kejriwal also pointed out the Modi government's record of intolerance by mentioning the way it has "crushed" student agitators who protested after Rohith Vemula committed suicide, the Dalits in Gujarat, and farmers all over the country. He also questioned the VVIP security provided to Nita Ambani by the government when women in Delhi are still so unsafe.
"One way to get power is to do good work. The people will be by your side. Like we have done in Delhi — reduced power bills, free water supply, improved conditions of schools and hospitals. On that count, the BJP has failed on every front. It has not delivered a single thing in its election manifesto. The other way is to crush your opponents. When you have no opponents, you will remain in power. This is what they have resorted to. One by one, they have demolished everyone. Have you seen Congress or any other party having the courage to raise its voice?" he said.
Reacting to the incident, the BJP's national secretary Shrikant Sharma told The Indian Express, "Kejriwal's comments are shameful. We condemn them. He used to harp on morals and spoke against corruption. But he has been unmasked. He now stands for protecting his corrupt colleagues, many of whom are involved in various crimes, including trying to cause riots to grab power. He should know that democracy is governed by the rule of law and if anybody violates them, then the law will act."
Twitter reacted with a mix of abuse and hilarity towards the chief minister.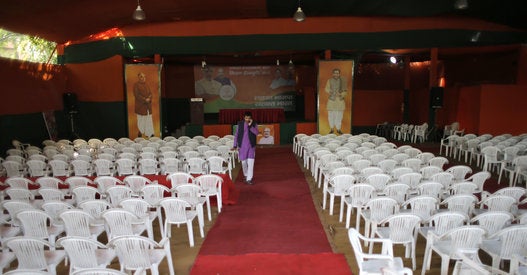 AAP's Victory Lap: Delhi Assembly Elections 2015
Popular in the Community