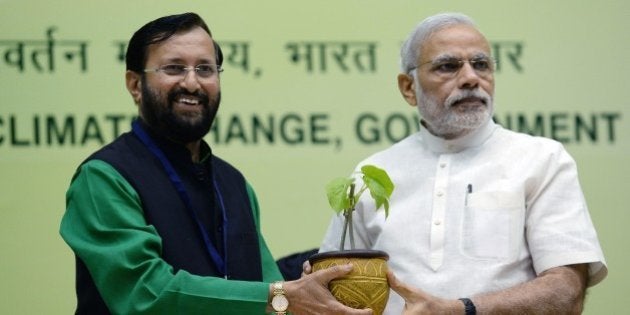 NEW DELHI -- On his foreign visits over the past year, Prime Minister Narendra Modi has flagged terrorism and climate change as the gravest problems in the world. And in the run up to the climate change summit in Paris, he has set himself up as an influential voice on the global crisis.
But rankling in the background are remarks which the prime minister made on the climate crisis after coming into power in May 2014. Some people even wondered if he was a closeted climate skeptic.
Speaking to students all over the country on Teacher's Day, last year, Modi said, "Climate has not changed. We have changed. Our habits have changed. Our habits have got spoiled."
"Climate change? Is this terminology correct? The reality is this that in our family, some people are old... They say this time the weather is colder. And, people's ability to bear cold becomes less. We should also ask is this climate change or have we changed. We have battled against nature. That is why we should live with nature rather than battle it." - PM Narendra Modi
No one really knows why Modi made such remarks on climate change, and why he stopped. So in a recent conversation with Environment Minister Prakash Javadekar about the climate change meeting in Paris, HuffPost India also asked him what his boss meant by those early remarks.
The prime minister just has a "dramatic" way of warning people against an unsustainable lifestyle, Javadekar explained, furiously shaking his head at any talk of climate skepticism.
"He puts it in a very dramatic way. To emphasise the point of lifestyle, to emphasise the point of climate justice, he said it that way," the minister said.
"See, we cannot go on and on having unsustainable consumption. The Earth Overshoot Day report is before us. It has clearly mentioned that Western lifestyle is unsustainable and if we continue with that unsustainable lifestyle by using more energy, more water, and exploitation of more natural resources, we will require four planets. So, Earth can take care of one even 10 billion people but not the greed of seven billion people.

That is what he (Modi) is saying.

We should not view climate change as a catastrophe that has happened to us from outside. No. Human action is essential and we have to change." - Environment Minister Prakash Javadekar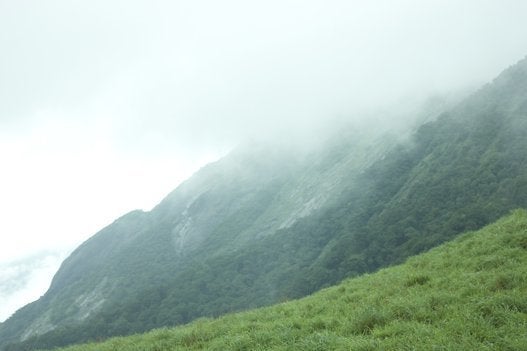 15 Gorgeous Trekking Trails Across India You Must Make It To At Least Once