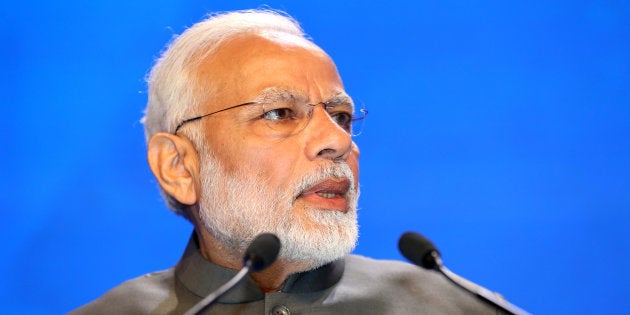 While the Opposition is escalating its attack over unemployment in the country, Prime Minister Narendra Modi, in an interview with Swarajya magazine, claimed that the problem was not about the lack of jobs, but rather about the lack of available data on jobs.
"On this issue, more than a lack of jobs, the issue is a lack of data on jobs. Our opponents will naturally exploit this opportunity to paint a picture of their choice and blame us," Modi told the magazine.
"I don't blame our opponents for blaming us on the issue of jobs, after all no one has an accurate data on jobs. Our traditional matrix of measuring jobs is simply not good enough to measure new jobs in the new economy of New India," he said.
Earlier this year, in a television interview, Modi said that selling pakodas is also a form of employment since the pakoda seller would earn ₹200 a day.
While campaigning for the 2014 general election, Modi had promised that a BJP government would create 10 million new jobs a year.
"If BJP comes to power, it will provide one crore jobs which the UPA government could not do despite announcing it before the last Lok Sabha polls," Modi had said at a rally in Agra in 2013.
The 2016-17 Economic Survey showed that the unemployment rate had increased from 4.9% in 2013-14 to 5%, and 641,000 jobs were created between July 2014 and December 2016 in eight major sectors. In comparison, these sectors had added 1.28 million jobs between July 2011 and December 2013, according to labour ministry data, IndiaSpend reported.
Earlier this year, Labour Minister Santosh Gangwar said that unemployment rate is expected to remain static at 3.5 per cent. The International Labour Organization (ILO) projected that the number of unemployed persons is expected to rise from 18.3 million in 2017 to 18.6 million in 2018 and 18.9 million by 2019.
In the interview with Swarajya magazine, Modi argued that there are close to three lakh village-level entrepreneurs, who are creating employment, around 15,000 startups that are working as job multipliers, and aggregators that are employing thousands of youth.
"If we look at numbers for employment, more than 41 lakh formal jobs were created from September 2017 to April 2018 based on EPFO (Employees' Provident Fund Organization) payroll data. According to a study based on EPFO data, more than 70 lakh jobs were created in the formal sector last year. Now, you know that informal sector constitutes around 80 per cent of all jobs," Modi said.
"We also know that job creation in the formal sector can have a spinoff effect on job creation in the informal sector too. If 41 lakh jobs were generated in the formal sector in eight months, how much would be the total formal plus informal sector jobs?" he said.
When it was pointed out that experts do no concur with this manner of measuring jobs, Modi asked whether the 48 newly registered enterprises, micro loans worth ₹12 crores, the construction of one crore houses in the past one year, the doubling of road construction, would not all contribute to generating employment. "A recent international report showed how quickly poverty in India is declining. Do you think that is possible without people having jobs?" he said.
Modi also noted that state governments in Karnataka (the previous Congress-led government) and West Bengal had claimed to have created 53 lakh jobs and 68 lakh jobs respectively (WB in its last term). "Now, if states are all creating good numbers of jobs, is it possible that the country is not creating jobs? Is it possible that states are creating jobs but the Centre is creating joblessness?" he said.
Modi's failure to create the jobs he had promised could be the biggest threat to the BJP winning the 2019 general election. The Opposition is doggedly highlighting the issue of unemployment.
Attacking Modi, earlier this year, former Prime Minister Manmohan Singh said, "When Modi ji was campaigning he made lots of tall promises, those promises have not been fulfilled. He said we will provide 2 crore jobs, we have not seen even 2 lakh jobs."
In the interview with Swarajya magazine, Modi said, "There is a lack of consistency in the political debate around job creation."
Read the full interview here.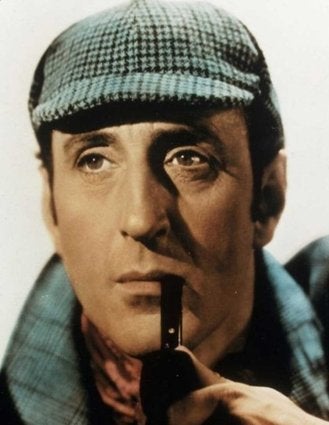 The Best Sherlock Holmes Of All Time