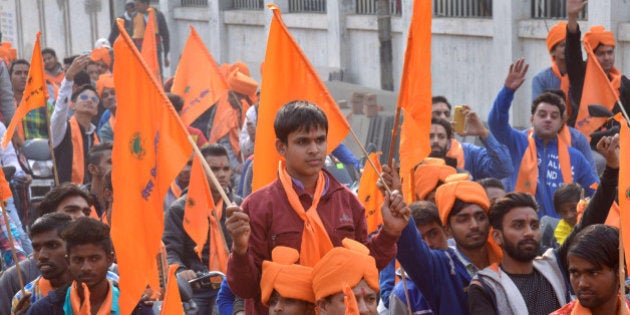 In June last year, a group of Bajrang Dal activists accosted a man suspected to be stealing a calf, paraded him and then beat him up black and blue. Forty-two-year-old Riaz was arrested on charges of theft and cruelty towards animals and remanded in Muzaffarnagar jail. Six Bajrang Dal activists were also arrested for attacking the man, including district chief of BJP in Shamli, who by the way is called Vivek Premi.
According to the FIR filed at Adarsh Mandi police station in Shamli last year, a Bajrang Dal activist spotted Riaz stealing a calf from his cow shed. He then alerted his peers who then ganged up to beat Riaz. He alleged that Riaz was accompanied by two other people who managed to flee.
This month, the union home ministry sent a communication to the Shamli district administration asking them to revoke the charges under the National Security Act levelled against Premi.
Indian Express reports: "On June 30, Premi was arrested on charges of rioting, voluntarily causing hurt, intentional insult with intent to provoke breach of peace and promoting enmity between different groups on grounds of religion. The other accused were also arrested. On July 10, the Shamli district administration invoked NSA against Premi, which was approved by the state government on July 16. The UP Advisory Board, which takes the final call on confirmation or removal of NSA, gave its approval on August 21."
It may have taken some time but the Centre seems to have taken note and granted Premi's wish.
Reports suggest that the VHP and Bajrang Dal have taken Centre nod as a 'victory'. Times Of India reports, "VHP leaders are likely to seek time to meet home minister Rajnath Singh to demand that the NSA be revoked against Hindu ascetic Maharaj Yashvir too, who was booked under the stringent law on Saturday for an alleged hate speech."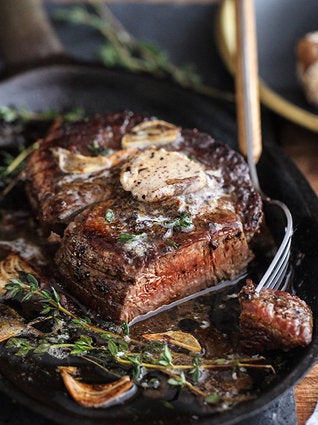 Steak Recipes