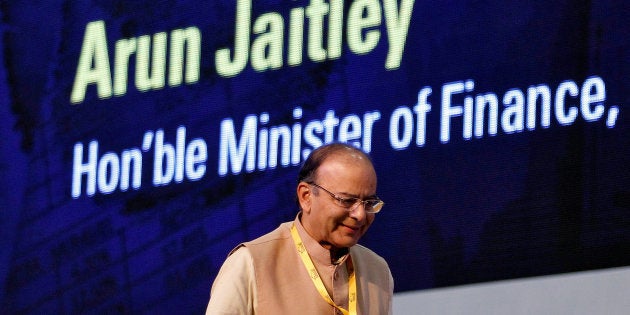 Just weeks after the government announced measures to clean up political funding in India, the government is removing limits on how much companies can contribute towards political donations as part of several amendments the government has proposed to the Finance Bill.
On Tuesday, the government put forth over 40 amendments to the finance bill including many new measures that are significantly different from those announced by Finance Minister Arun Jaitley in his budget speech on Feb 1. Several observers have called these amendments "unprecedented." The proposals were debated in the Parliament on Wednesday.
The current laws allow companies to contribute only up to 7.5 per cent of their average net profits in the last three financial years to political parties, and require they disclose the name of the political parties that have received those donations. The new amendments seek to remove that limit, as well as do away with the requirement that companies disclose which political parties have received the funding, PRS Legislative Research, noted.
However, all the contributions to political parties by companies will have to be made only by a cheque, a bank draft or by other electronic means. Companies will also have to disclose the total amount donated.
In his budget speech in February, the government had announced that electoral bonds will be issued by certain banks for making contributions to political parties.
In another back-flip from the budget, the government has cut the cap on cash transactions from Rs 3 lakh to Rs 2 lakh. It has also announced that Aadhaar card will now be mandatory for filing tax returns, as well as obtaining a PAN card.