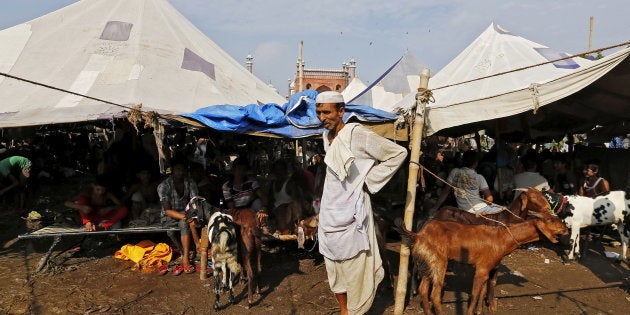 MUMBAI/NEW DELHI -- A crackdown on unlicensed abattoirs in India's most populous state has spread to other states ruled by Prime Minister Narendra Modi's party, as Hindu hardliners press a political agenda that risks alienating the country's Muslim minority.
The latest crackdown started after Modi appointed Yogi Adityanath as chief minister of Uttar Pradesh following the Bharatiya Janata Party's landslide victory in elections there earlier this month.
The demands by right-wing Hindu groups to stop the slaughter of cows, considered holy in Hinduism, could stoke communal tensions with Muslims, who dominate the meat industry and make up 14 percent of India's 1.3 billion people. Most of the beef produced in India comes from buffalo rather than cattle.
Adityanath ordered closure of abattoirs operating without licenses soon after taking over as chief minister on 18 March.
"If it is legal, nobody has a right to stop it. But if it is illegal, why should this be allowed to function? We believe in the rule of the land," said Rajiv Tuli, media coordinator of the Rashtriya Swayamsevak Sangh, the ideological parent of the BJP.
A senior BJP official also defended the action, saying it was part of the party's election manifesto in Uttar Pradesh, and followed through on the stand taken by Modi during 2014 general election campaign, when he spoke out against India increasing meat exports.
"Even Modiji vowed to put an end to pink revolution during the 2014 election campaign, so there is nothing wrong in shutting down illegal shops," the official said, referring to the modernisation of meat and poultry processing units and growth of the meat industry.
Several other BJP-ruled states, including Jharkhand, Rajasthan, Uttarakhand, Chhattisgarh and Madhya Pradesh, have followed suit, ordering closures of abattoirs operating without licences, according to media reports and local officials.
"The order has been issued keeping overall issues of public health, hygiene, and safety in mind. We will not allow any illegal abattoirs to operate," K G Rahate, a senior Jharkhand government official told Reuters.
Raghubar Das, chief minister of Jharkhand, also issued advertisements in local papers to appeal to meat sellers to follow his government's instruction.
In Rajasthan, 16 illegal slaughterhouses were shut down last week, a government official said.
The closures have led to fears of meat shortages and disruption of exports of buffalo beef and other meat products.
India is one of the largest exporters of buffalo meat, selling $4 billion worth of beef in the 2015/16 fiscal year. Its biggest buyers included Vietnam, Malaysia and Egypt.
Uttar Pradesh is the biggest producer of buffalo meat in the country, and exporters said the latest crackdown will hurt business.
"Right now everyone is very scared because they don't know whether what they are doing will be termed as legal or illegal," said Priya Sud, partner at Al Noor Exports, which operates slaughter houses in Uttar Pradesh.
Muslims working in the meat industry are fearful for their jobs and meat sellers in Uttar Pradesh have gone on strike in protest.
"Supply of all kinds of meat has been disrupted due to the new rules. Restaurants don't have enough meat to serve," said Iqbal Qureshi, president of the Meat Murga Vyapar Kalyan Samiti, a meat sellers' body in Uttar Pradesh.
(Additional reporting by Jatindra Dash in BHUBANESWAR, Rupam Nair and Krishna Das in NEW DELHI; Editing by Simon Cameron-Moore)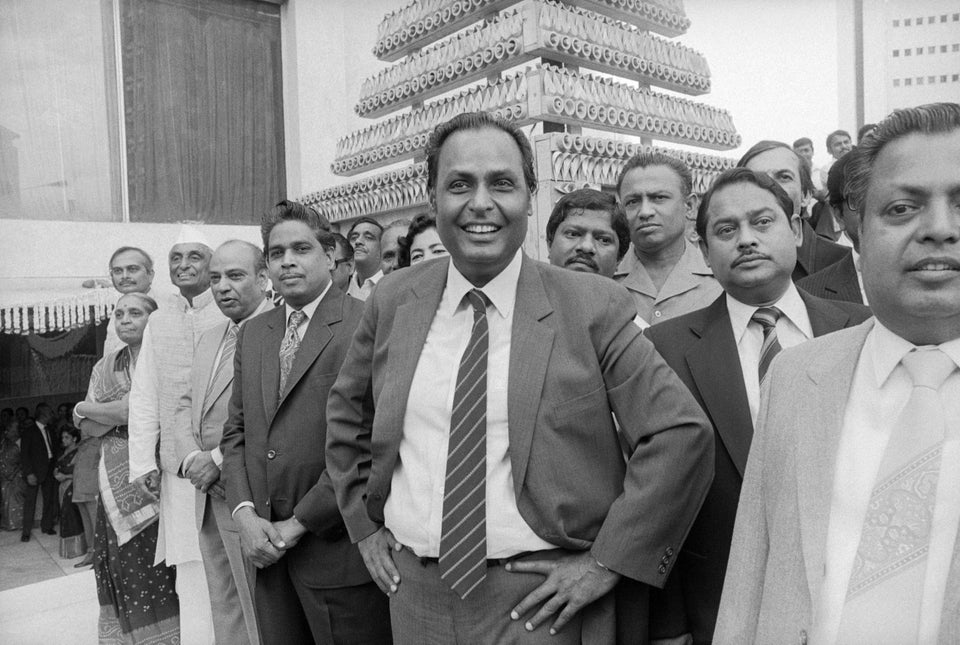 9 Self Made Indians Whose Success Will Inspire You
Popular in the Community