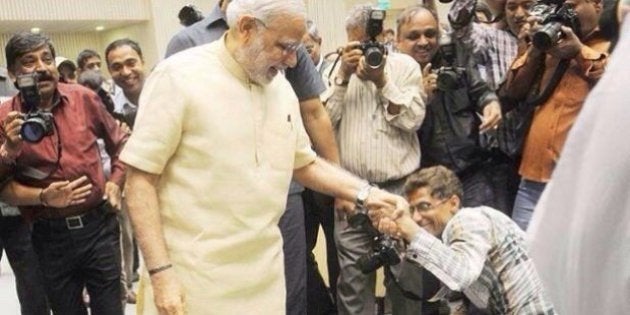 Prime Minister Narendra Modi may have rubbed several people the wrong way with his "five star activists" remark on Sunday, but this friendly gesture is sure to cheer up many.
On Sunday, Modi was walking from the joint conference of the Chief Ministers and the Chief Justices of High Courts at Vigyan Bhawan when he noticed a photo journalist stumbling down. Modi stopped in his tracks and offered him a helping hand with a warm smile, much to the photo journalist's delight.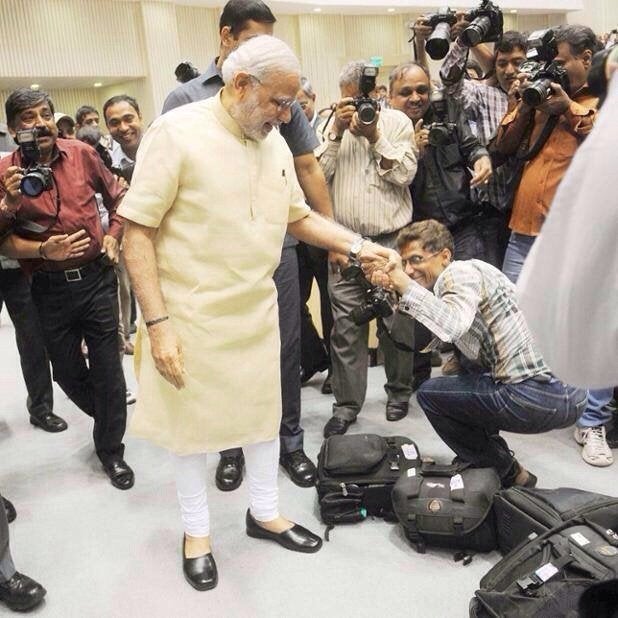 The photo journalist's name is Pritam Bandhopadhyay, and he's from The Asian Age.
"Modi unexpectedly came down from the podium to meet chief ministers and in the melee, I tripped and fell. He was in front of me. He stopped and started smiling widely at me. He then extended his hand to pick me up. I wasn't sure whether to extend mine! And that is the story behind it. It was a nice gesture. He seems more media friendly now, certainly more photographer friendly," Bandopadhyay said.
The joint conference is periodically held to address pressing issues relating to the administration of justice in the country. The last such conference was held in April 2013.



Popular in the Community