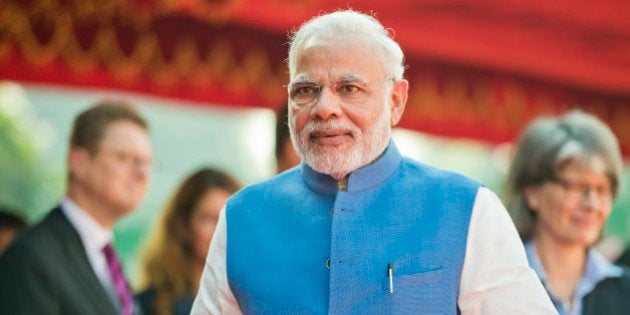 NEW DELHI -- Against the backdrop of incidents of violence with communal and casteist overtones, Prime Minister Narendra Modi on Sunday said diversity of religions and castes is the beauty of India and that the 'mantra' of unity should be carried forward through thinking and expressions
Invoking Sardar Vallabh Bhai Patel ahead of his birth anniversary, he strongly batted for 'unity in diversity' while asserting that peace, harmony and unity are the key to progress
"The mantra of unity should always be the medium of our thinking, our behaviour and expression," Modi said in his monthly radio programme 'Mann Ki Baat'.
"India is full of diversity. It has different sects, different religions, different languages and different castes. There are so many diversities in our India and this diversity is our beauty," the Prime Minister said in his 35-minute programme
He said if this diversity was not there, "we would not have been able to feel proud. Therefore, diversity is the mantra of unity."
Mentioning the upcoming birth anniversary of Patel on October 31, Modi said, "Let us pay tribute to Sardar (Patel) Sahab. Take the unity mantra forward."
His comments assume significance as recently there have been incidents of violence lynching of a man over beef-eating rumours in Uttar Pradesh and burning of a Dalit's house in Haryana, which had communal and casteist overtones.



Popular in the Community