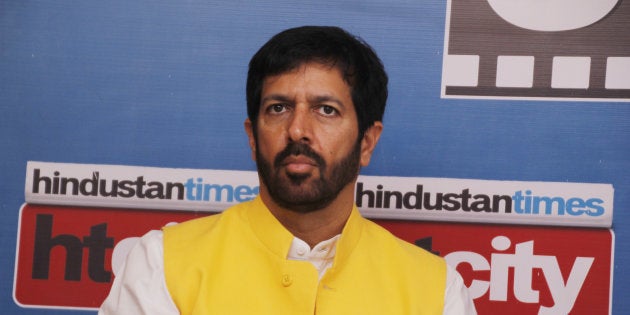 Kabir Khan, who has made mainstream entertainers with decidedly political themes, feels that it's time cultural institutions such as the film industry came together to register dissent.
Speaking to HuffPost from the sidelines of the ongoing Mumbai Film Festival (MAMI), where he's serving on the jury for the Dimensions Mumbai category, Khan said that as more and more people come forward to directly address the current environment of the country, the chances of dissidents getting targeted will plummet.
Khan said, "Actors and filmmakers are opinion-makers and they should speak up and register dissent. Personally, I'd be very uncomfortable if something disturbed me and I didn't speak my mind out. At this point in time, people are worried that if they speak out, the powers that may be will make life uncomfortable for them."
The Bajrangi Bhaijaan director said that we must learn from America, where they have a "complete buffoon" for President.
Khan said, "Everybody is going after him and calling him out, from the late-night show hosts to Hollywood actors and directors. Why is that not happening in our country? More and more people should speak up, especially when they see something wrong. If they don't see anything wrong, then, well ..."
From journalists getting shot to the beef ban to cow vigilantes beating and lynching members of the Muslim community, it wouldn't be unwarranted to presume that minorities in the country feel threatened.
When asked if he feels a sense of fear as someone who belongs to the community, Khan said he does, but was quick to add that his privilege protects him.
"Whatever you might say, I am in a privileged position. I should never forget that. So I may not even feel the brunt of what's happening to others but having said that, we have to be aware that there is something happening which is tearing the social fabric of India bit by bit. It's sad. Now why is it happening and who is doing it, it's unimportant. What is important is we speak up and make others aware about the fact that it is happening," Khan said. "Don't allow it to happen."
For Khan, the state of current economy isn't as much of a worry as is the secular fabric of the country which appears to be under threat.
"People keep talking about economics of our country and development and all that. Honestly, I believe those are secondary issues. Economies keeps going up and down but if the social fabric of our country goes down, then it may not come back. It's sad that things we used to take for granted are being increasingly challenged," he said.
The director added that not enough people are coming out and voicing their concerns and that this conspiracy of silence worries him.
"The fact that a journalist of Gauri Lankesh's stature gets shot in broad daylight in a cosmopolitan city such as Bangalore is shocking. It should make us really, really mad. But, for whatever reasons, I don't think there are enough people who are voicing their concerns at this point," he said.
"Every civilian, every citizen of this country, should take responsibility and register dissent."
However, other than a few, like Shabana Azmi and Nandita Das, not a lot of actors/filmmakers from the Hindi film industry came forward to condemn the killing. Prakash Raj was one of the only actor who called out the Modi government for its silence on Lankesh's murder. He even went on to demand an explanation from the Prime Minister, who follows some people on Twitter who celebrated Lankesh's murder.
"It's true that there has been silence. At times, people from the industry take calculated risks. At times, they are just not physically there to take part in a protest. I understand all of that. My larger point is simple — whenever you find the time, just speak out."
The filmmaker, who will be directing 1983, a film that will chronicle the story of India winning its first World Cup in cricket, is also in the midst of making the transition from directing tentpole entertainers to an original TV series for Amazon Prime Video.
"It's a liberating process. You can play a lot more, work on your characters, give them solid back-stories, add a lot more depth. Plus there is no pressure of casting stars — I am free to cast them but this time, I'm going with a complete set of newcomers. I'm also free from the whole pressure of opening day and weekend collections. I think too much fuss is made about that," he concluded.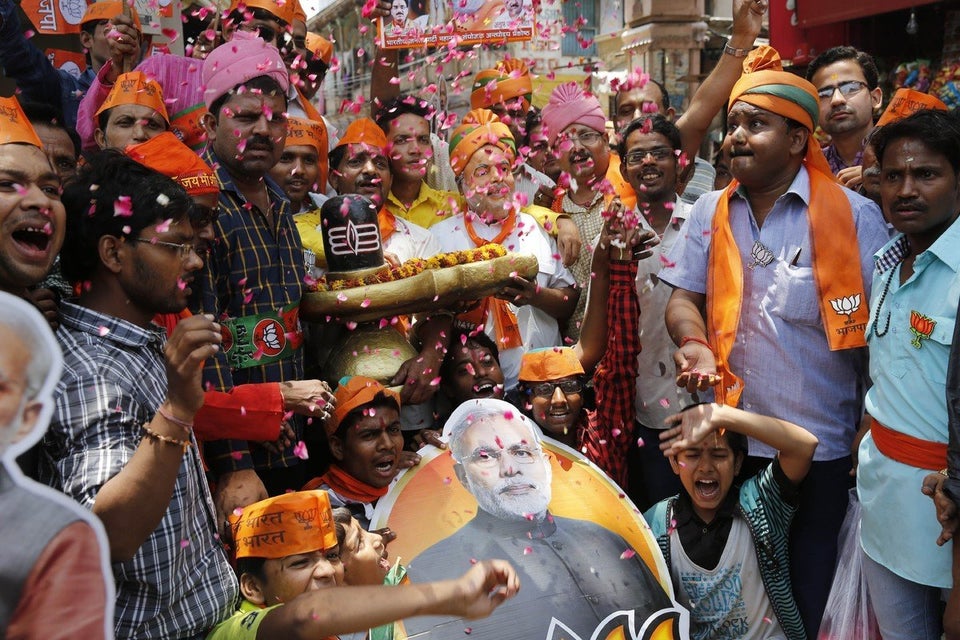 BJP Celebrates India Election Victory