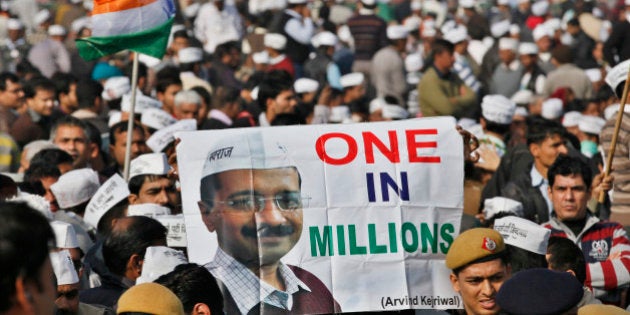 The Morning Wrap is Huffpost India's selection of interesting news and opinion from the day's newspapers.
Main News
While there is much excitement over Obama's visit and its impact on nuclear and clean energy cooperation, the US
Rashtriya Swayamsevak Sangh (RSS) chief Mohan Bhagwat appealed to a congregation to turn India into a "Hindu nation", and in tune with Nobel laureate, Rabindranath Tagore's vision of "unity in diversity."
Union Information and Broadcast Minister Arun Jaitley said the country's security- and defence-establishments were of the view that media coverage of terror attacks ought to be restricted and coverage of the like witnessed during the Mumbai terror attacks "cannot be allowed." He added that the matter was under "serious and very advanced consideration" of the government.
Two rival teams, part of the T20 cricket franchise, Celebrity Cricket League, clashed in a Jharkhand stadium after one of the teams boasted that they were going to get film stars Selman Khan and Katrina Kais, for a performance.
A Rs 1.40-crore donation to the Trinamul Congress threatens to be the party's undoing in the ongoing investigation into the Saradha chit fund scam.
President Barack Obama is contemplating new taxes on the wealthiest Americans that would limit their profits from investments and make it harder for them to pass assets to heirs. This is to address concerns over inequality in the United States.
Opinion
Manu Joseph, in the Hindustan Times, on the Charlie Hebdo attacks says that satire is a form of delinquency with an inescapable, and sometimes, fatal pull.
Irena Akbar says that the "moderate" Muslims are now sick of condemning. "Their condemnation has plateaued and they are now laughing at demands for denunciation of all acts of terror," she writes in the Indian Express.