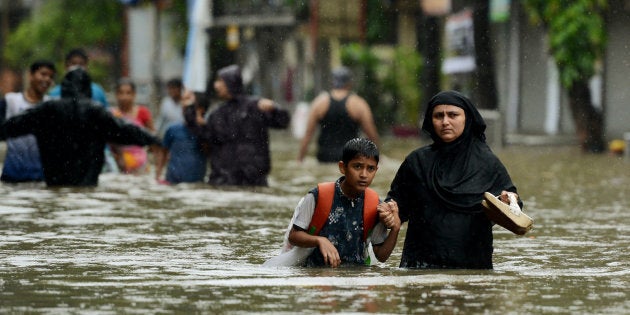 For the last two days, Dr Deepak Amarapurkar's family and the Mumbai police were desperately trying to locate the 59-year-old gastroenterologist. He had been missing since Tuesday's downpour in Mumbai. This morning, the doctor was confirmed dead after his body was found near Worli.
While the story of Dr Amarapurkar sends shivers down our spine, it also brings to light the severe failure of the civic authorities to manage the flood situation in Mumbai.
According to reports, on Tuesday, after waiting for hours to get home, Dr Amarapurkar, a senior gastroenterologist at the Bombay Hospital, asked his driver to drop him off near his home on Elphinstone Road. He decided to walk the rest of distance, which was just ten minutes away.
Although the driver reached home, Dr Amarapurkar didn't.
The family kept trying to call on his cellphone, but couldn't reach him. Fearing the worst, Dr Amarapurkar's wife called the local police and the fire-brigade, reports Mumbai Mirror.
The Mumbai fire brigade, Mumbai police and disaster management personnel from the civic body, along with divers from the National Disaster Response Force (NRDF) checked five manholes in Elphinstone, Dadar, starting with the one where he was last seen on Tuesday evening. But there was no trace of Dr Amarapurakar.
"According to some eye-witnesses, Dr Amarapurkar fell into a manhole and the police recovered his umbrella from near it," Sunil Deshmukh, a police officer in Dadar, told NDTV.
The worst fear came true this morning when the doctor's body was found near a drain opening in Worli. "We got a call from a local at 6.30 AM of a body being found near a drain opening in Worli. Amrapurkar's family has identified the body and it has been sent for a post mortem at Sion Hospital," Assistant Commissioner of Police, Sunil Deshmukh told The Indian Express.
The tragic death of the doctor raises a lot of questions about the BMC's lack of efficiency. Not only does it fail, year after year, in its civic duties, making Mumbai suffer during the monsoon, but leaving a manhole open is beyond such lackadaisical attitude. A senior cardiologist called it "criminal negligence". "Why were there no sign boards around the open manhole? Mumbai's medical fraternity demands an answer," he said.
A BMC worker told Mumbai Mirrorthat the manhole was opened by some residents who wanted the water to be drained off quickly. An official at the Storm Water Drainage (SWD) department told IE that none of the manholes had been opened by them on Tuesday. "In any case, they are only opened during the day," he said.
In 2008, when the US consulate warned its citizens to beware of open manholes in Mumbai during monsoon season, it riled the city officials. They were angry for being singled out for spotty safety standards.
"Even an economically advanced country can suffer. Mumbai is not the only one with flooding problems," then Mumbai municipal commissioner Jairaj Phatak said.
Not much has changed since then. The monsoons are still just as terrible in Mumbai, leading to deaths, and the official responses have always varied on one sentiment: "But why us?" This year, too, the Shiv Sena took strong objection to the criticism it faced over the mismanagement of the flood. As always, it had a quick response to defend the indefensible: "US cities like Houston and Texas are also facing a similar situation".
What can one possibly say to such warped logic?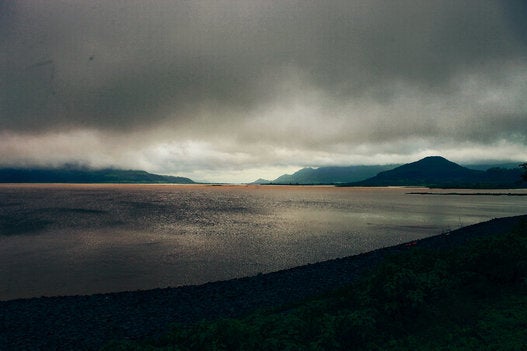 9 Monsoon Getaways Under 500 Km From Mumbai
Popular in the Community