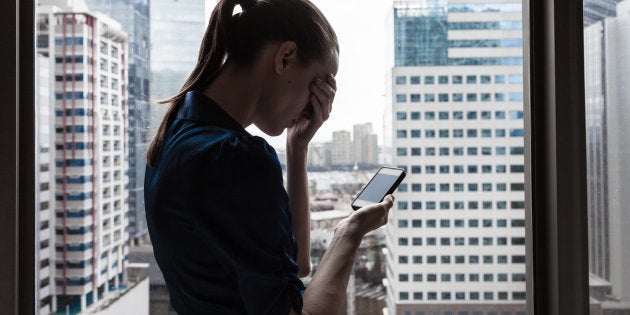 A 23-year-old Mumbai woman has complained to the police that she has been receiving a flood of lewd calls asking for her "one-night rate."
According to a report in the Hindustan Times, the woman, who is working as a consultant for a leading textile firm, said she has been receiving the calls, over 100 in a day, for many days.
"The woman has been getting such calls since the first week of March. Unknown people call her many times a day and ask for her one-night rate," an officer at Mulund police station told HT.
The woman told the police that an unknown person had posted her photo along with her phone number on a Facebook group called 'Padosan ka adda'. The woman suspects a former colleague, whom she had removed from an office Whatsapp group.
The police has contacted the cyber cell and are trying to get the Internet Protocol (IP) address of the administrator of the Facebook group. "After we get the IP address and the location of the suspect we will be able to arrest him or her and investigate accordingly," an officer told HT.
The police has also asked the woman to change her phone number, but given her line of work she said "she cannot afford to do so without losing clients."
The police have registered a case under sections 500 (defamation) and 509 (word, gesture or act intended to insult the modesty of a woman) of the Indian Penal Code, and 66(c) and 67(a) of the Information Technology Act.
According to a National Crime Records Bureau (NCRB) report published in 2015, crimes against women had gone up by 34 percent over the previous four years.
Uttar Pradesh, which leads the country in crimes against women, reported 35,527 such cases and Maharashtra, 31,126 cases, the report said.