In an interview to Saamna in August 1996, Thackeray charged that the Kini case was being used 'for political ends' to target the Thackeray family and admitted that it 'had not been handled the way it should have been from the very beginning' by the government.
Mincing no words, he said it was 'outrageous' that Ashutosh Rane had been brought to the court in a burqa. 'The cause of Kini's death is yet to be arrived at. You have not yet recovered evidence. How can arrests begin before this? How can people be arrested if this is just a suicide?' he asked.
Responding to a question from Saamna's executive editor, Sanjay Raut, on whether 'some parties in the saffron alliance' had a role to play in this controversy, Thackeray said 'the question is as tough as the one about the cause of Kini's death . . . You can say both are mysteries'.
Eventually, Raj was exonerated by the CBI, and Joshi and Munde told the legislature that Kini had died due to alcohol consumption and heart disease. Bal Thackeray said his faith in Raj's innocence had been vindicated. Saamna called it 'the victory of the truth', while Uddhav said: 'I had said this before, the hands which have carried the saffron flag, will never commit a sin...'
Though the CBI exonerated Raj, it booked the Shah duo and Ashutosh Rane. While Ashutosh Rane was discharged by the court, Laxmichand and Suman Shah were acquitted of charges including criminal conspiracy (Section 120-B of the Indian Penal Code, 1860), abetment of suicide (Section 306 of IPC) and putting a person in fear of injury in order to commit extortion (Section 385 of IPC) in August 2002.
Pushpa Bhave said Raj had been let off 'due to want of proof' which was not appealed by the saffron alliance government.
'After the Kini case, I received around eight to nine complaints of people being threatened by Sainiks to vacate their houses, including at Dadar's Parsi colony. They wanted me to fight for them like I did for Kini. However, I was working in a college and had my own constraints. I told them that they could fight the cases and I would offer support. However, no one could summon the courage to do so,' said Bhave.
The clean chit to Raj was not without controversy. Writing in Hindustan Times on 23 December 2013, journalist Sujata Anandan claimed that Amitabh Bachchan had played a role in rescuing Raj from the Ramesh Kini case. Attributing the information to her 'unimpeachable sources from inside Matoshree', Anandan claimed that Thackeray had 'virtually gone down on his knees' with Bachchan to use his influence with the then United Front (UF) government to persuade the CBI to lay off Raj. Bachchan then reportedly arranged a secret midnight meeting at his house between Prime Minister H.D. Deve Gowda and the Sena chief, where the former promised not to go out of his way to pursue the case.
Senior journalist and editor, Nikhil Wagle, whose Marathi eveninger Mahanagar had exposed the Kini story, said that in those tumultuous days, rumours were that Raj was likely to be arrested by the CBI. He claimed that politician Amar Singh had saved Raj's skin during the episode. Ironically, Raj would later target Singh during his agitation against north Indians launched in 2008.
Deve Gowda was replaced by I.K. Gujral in April 1997. In an interview to Saamna the next month, Thackeray admitted he wanted Gowda to continue. Thackeray however denied reports that he wanted to save the government in the Lok Sabha by voting for it but had been stopped from doing so by Atal Bihari Vajpayee.
The exoneration notwithstanding, the Kini case continued to be perceived as the proverbial albatross around Raj's neck even much later.
In May 2009, Uddhav, who was locked in a battle for political supremacy with Raj's MNS, raked up the Ramesh Kini case to embarrass his cousin. Raj had accused Uddhav of claiming to uphold the interests of Marathi speakers but voting for a non-Maharashtrian, Mahesh Jethmalani of the BJP, in the Lok Sabha polls from the Mumbai North-Central constituency. Matoshree falls in this Lok Sabha constituency, where the presence of MNS nominee Shilpa Sarpotdar split the Marathi vote, and contributed to the victory of Congress MP Priya Dutt.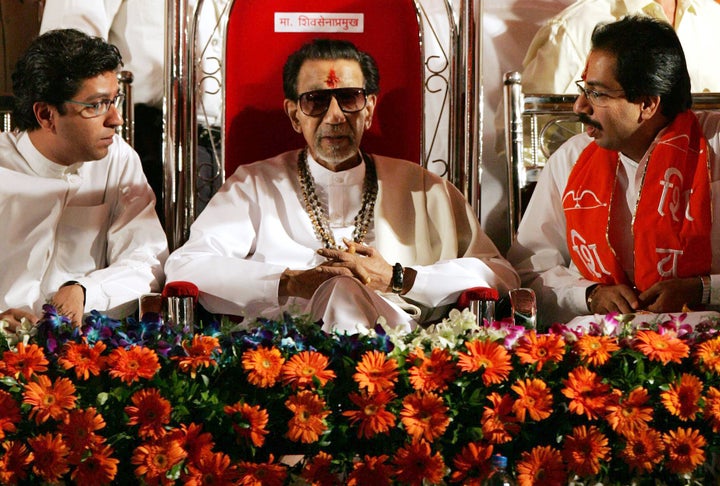 In a statement, Uddhav said that when Raj was embroiled in the Ramesh Kini case, Bal Thackeray had approached senior counsel Ram Jethmalani (Mahesh's father) to bail him out. Uddhav added that they had voted for Mahesh Jethmalani on instructions from the Sena chief as he had helped them during the Kini case. 'But how can one expect a person like Raj to show gratitude?' he asked.
In 2014, Bhujbal, who was the public works department (PWD) minister in the Prithviraj Chavan government, was attacked by Raj for alleged corruption in the awarding of road toll contracts. Undeterred, Bhujbal told reporters that he 'strongly believed' that the Kini murder case was not investigated properly.
During the days that he was under a cloud in the Ramesh Kini case, Raj's associates said he was forced to keep away from politics and spend time at home or with friends.
A senior Shiv Sena leader loyal to Uddhav said he had stood by his cousin during the Ramesh Kini controversy. 'Many meetings, including those with lawyers, happened at the Saamna office. Uddhav also accompanied Raj to the CBI court,' he added.
In March 2011, Sheela, who had taken on the might of the Shiv Sena, died at her home of cardiac arrest. Pushpa Bhave recalled that Sheela was depressed at the time of her death. Incidentally, just before her demise, Matoshree Infrastructure, headed by Raj's close friend and associate, Rajan Shirodkar, decided to redevelop the Laxmi Nivas building after securing consents from most tenants. The structure was finally pulled down in 2013 to make way for a nineteen-storey tower.
The reluctant politician
Even before the Ramesh Kini case came to light, Uddhav had begun taking an active interest in politics. His father's heart surgery had restricted his mobility and like Raj, Uddhav too tried to fill in the gap by campaigning for the party in the 1996 Lok Sabha elections, polling for which was held in Maharashtra in May. Speaking at campaign rallies, Raj would deny that either he or Uddhav would join the Maharashtra cabinet.
The Ramesh Kini case threw a spanner in Raj's rise within the Shiv Sena. This, coupled with Meenatai and Binda's deaths within months of each other and Bal Thackeray's failing health, led the Sena supremo to increasingly rely on Uddhav for emotional support.
One of Raj's former business associates claimed that in these times, some people had tried to influence his uncle's opinion about Raj by alluding to factors like his flamboyant lifestyle. Raj was gradually pushed to the margins and beyond. Soon, he was asked to stop coming to the Saamna office.
This led to his estrangement and eventual break from the Shiv Sena to form his own party in 2006.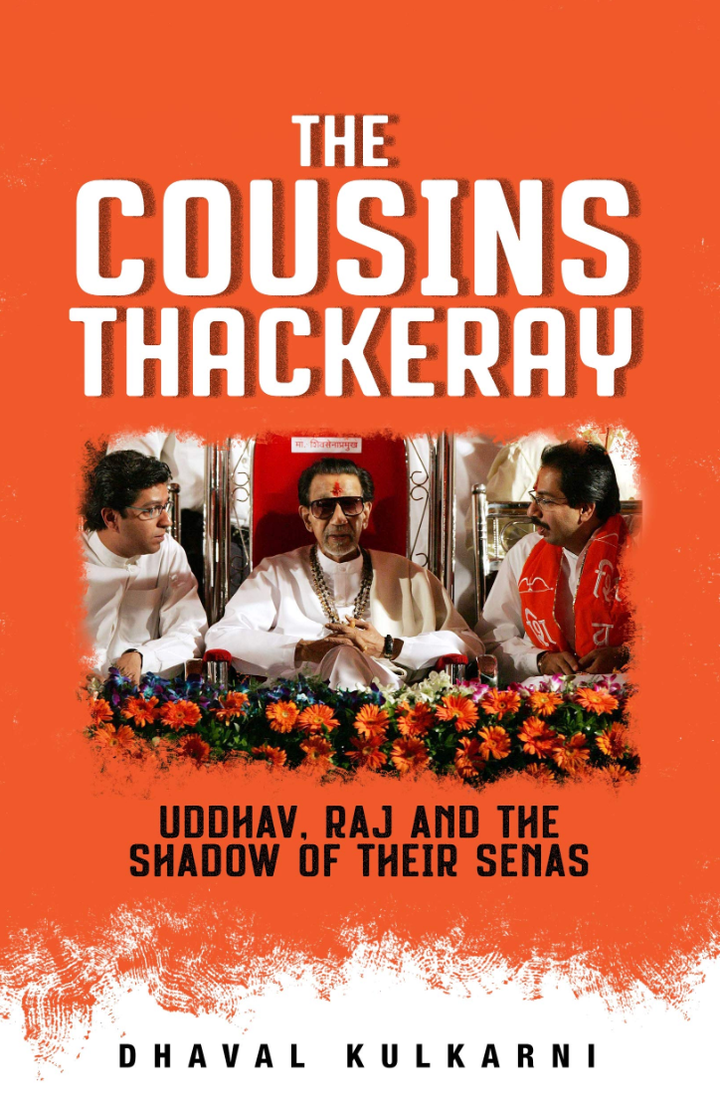 Excerpted with permission from The Cousins Thackeray: Uddhav, Raj And The Shadow Of Their Senas, Dhaval Kulkarni, Penguin Ebury.