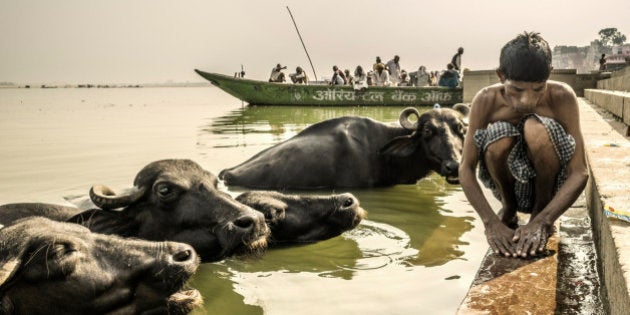 Bodies of two Muslim cattle traders were found hanging from a tree in the wee hours on Friday in Balumath forests, near Ranchi.
According to The Times of India, the cattle traders who were herding buffaloes on their way to a local market were bashed up by 'unknown assailants'.
The police reports said that their hands were tied behind their backs and mouths stuffed with pieces of cloth, possibly used to gag them. The bodies bore injury marks, which indicated that they were hanged after which they were beaten to death, says The Indian Express.
"The sight suggested that the two of them were subjected to extreme levels of brutality. It means that the assailants were moved by extreme hatred," a police officer told TOI.
The victims were identified as Muhammad Majloom (35) and Azad Khan alias Ibrahim (15).
Media reports suggest that the duo were on their way to sell eight buffaloes in a local market, when they were intercepted and killed. But the animals are nowhere to be found.
The sight of the two men's bodies hanging from a tree has now sparked protests in the area. Reportedly, the protests turned violent when police tried to take down the bodies.
"The policemen resorted to air firing, but it did not hurt anyone," Latehar SP Anoop Birthary told TOI.
Locals also blocked the Latehar-Chatra National Highway 99 for hours. They demanded immediate arrest of the assailants and refused to clear the blockade unless the criminals were arrested and hanged to death.
Suspecting that the incident might take a communal turn, a large number of armed forces were deployed in the village to thwart such a possibility.
"A meeting of the peace committee was held in the evening to develop a climate of calm in the area," DIG Saket Singh said. The police were asked to check rumour mongers and locals were appealed spread false information.
In September last year, a mob of Hindu people had attacked a Muslim family in Bisara village near Dadri, Uttar Pradesh. The attack was provoked by an alleged rumour that Mohammad Akhlaq's family had killed and consumed a cow — an animal which is considered sacred by the Hindus.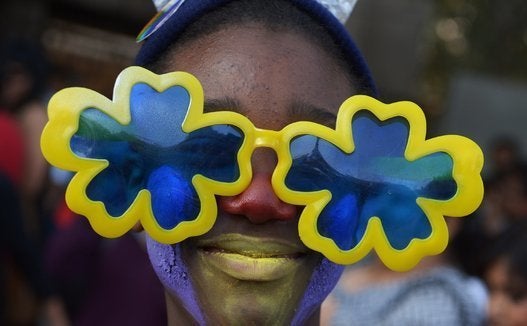 India's LGBT Movement: A Timeline
Popular in the Community