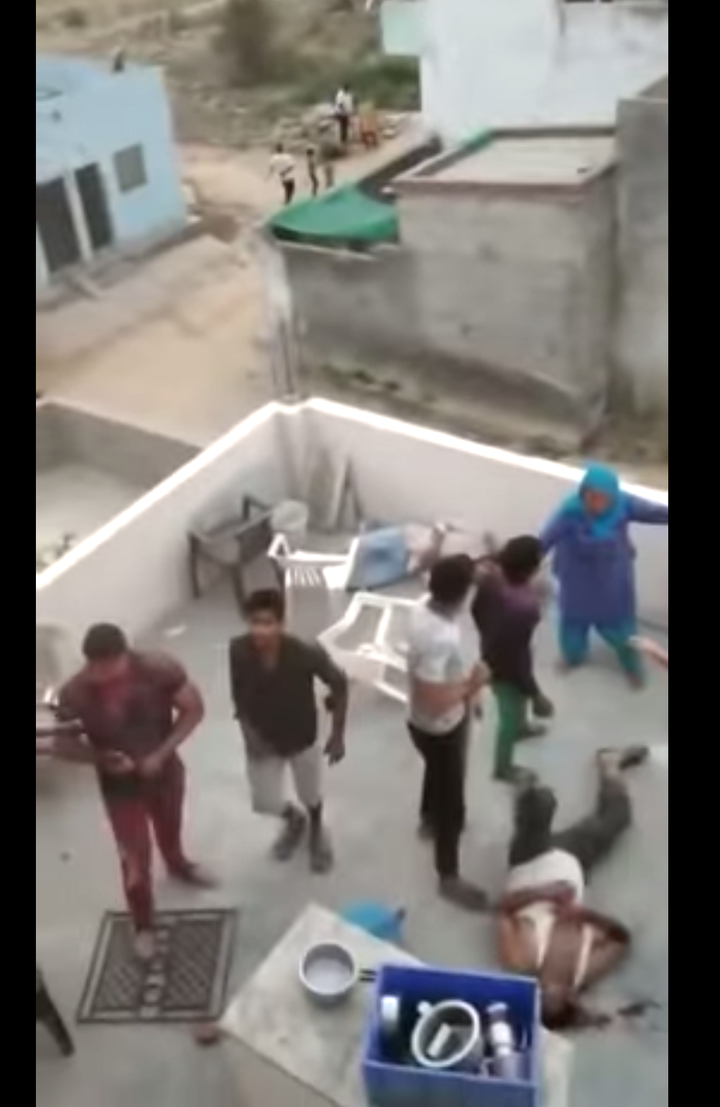 Jalandhar : Holi celebrations turned out to be a bloody war for Muslim family in Gurgaon's Bhondsi village after some people assaulted them with rods and hockey sticks. The family, in their police complaint, alleged that the accused told them to "go to Pakistan" and threatened them to vacate their home.
As per ACP Dinesh Yadav, the assailants were identified and the police has arrested one neighbour in the case. "The fight erupted between the neighbours while playing a cricket match. We have identified all the assailants and all are neighbours in the age group of 15 to 20 years," said Yadav while speaking to HuffPost.
A case under section 147, 148, 452, 427 and 307 has been registered at the Bhondsi police station. Police have filed a case for rioting, unlawful assembly, attempt to murder, voluntarily causing hurt, house trespass and criminal intimidation.
In his complaint, 28 years old Mohammad Dilshad stated that he was playing cricket with his cousins when two motorcycle -borne men stopped and used communal slurs against him. When one of his uncle tried to intervene, they slapped him and ran away. Later, they returned and challenged the men outside the house.
When the men did not respond to them, they made a forceful entry into the house and began attacking all the men with iron rods and hockey sticks. One of the family member who was hiding on a top floor shot the video which has gone viral since then.
Mohammad Sajid's wife said the accused fled with valuables and cash and damaged cars and windows.