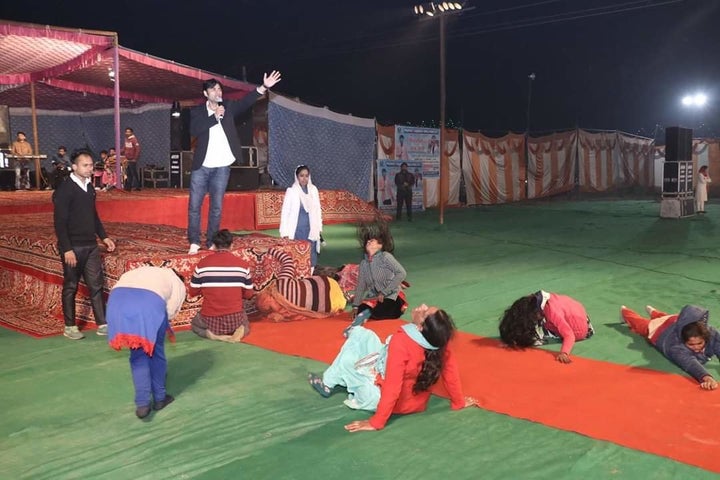 JALANDHAR, Punjab — "Baari Baari Barsi Khattan Gaya Si, Khat Ke leyandiyaan pattiyan, Ni Giddha taan sajda je nacchan Yeshu diyan betiyaan" (I went to away for 12 years, and returned having bought some leaves, The gidda looks beautiful, when the daughters of Jesus dance).
Merry Christmas in Punjab, where traditional punjabi songs, known colloquially as wedding "tappey" and harvest boliya, have been repurposed into ersatz carols. In a state not commonly associated with the Christian faith, local churches are spreading the gospel of Christ by adapting to local customs and responding to local concerns.
Much like the state's deras have drawn followers away from mainstream Hinduism and Sikhism, these churches have drawn followers away from mainstream Catholicism, by holding Prarthana Sabhas(prayer meetings) to seeking visas to countries like USA, UK and Canada (all of which have a vast Punjabi diaspora), for childless couples and also for people suffering from chronic diseases.
The pastors of such churches and religious ministries shun the austerity of the Catholic clergy. Many of Punjab's new-age pastors are married with children, and choose designer suits and expensive wrist watches over traditional vestments, and sing, dance and make merry with their congregations.
Interestingly, people from all faiths including turbaned Sikhs too are nowadays seen in huge numbers in their religious congregation held almost everyday in the local churches situated in far flung villages.
The Gospel of Yesu
Almost a third of Punjab's 28 million residents are Dalit, one of the highest scheduled caste percentages in the country — yet cultural, religious, and political and social life remain dominated by the dominant Jatt castes.
This contradiction has given rise to new-age religious movements that span all major religions, including Christianity. On the surface, these movements differ from their mainstream counterparts, but are united by the thread common to all religions — faith.
"My father was suffering from cancer. We heard of this church and came here with a hope to end my father's sufferings," said Rita Devi who along with her mother Sita Devi came to the The Church of Signs and Wonders Village in Khambra. " Even though my father died few years ago, we became followers of this church."
The Church of Signs and Wonders is part of a growing network of churches run by Apostle Ankur Narula, a fresh-faced young man who claims to have gathered over 100,000 followers in the 10 years since he started his church.
The Ankur Narula Ministries Facebook has over 300,000 followers and, on Christmas morning, was live-streaming Narula's Christmas service which included slickly produced videos of followers recounting miracles that testified to Narula's healing powers.
When HuffPost India visited the church on Christmas eve, church's workers were handing out large bags of grains and jaggery to congregants.
"Someone played a witchcraft on my house due to which all my three sons died one after the other. Me and all my daughter in laws do not have a job to earn our living. So, I heard that this Church distributes free ration and so I came here to collect it," said Kartari Devi wiping the sweat on her forehead with her shawl as she struggled with her bag of rations.
Interestingly, the rations were supplied in sacks imprinted with the 'Atta dal Scheme' logo — a food security scheme of the Punjab government for the Below Poverty Line (BPL) families.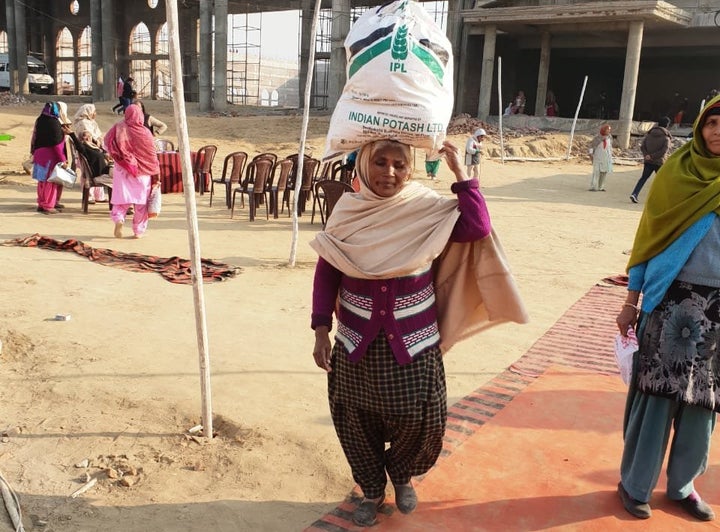 The pastor is in
Some of Punjab's churches set aside specific days of the week for special prayers. Jesus Calls , another ministry with a significant presence in Punjab reserves Mondays for special offerings, Tuesdays to perform exorcisms and fight witchcraft, while Wednesdays are set aside for prayers by women devotees.
The proliferation of churches has sparked a competition of sorts for believers.
"Unlike other ministries, we do not have illiterate or superstitious followers," said Kamal TK of Jesus Calls. Kamal said pastors of rival churches deliberately perpetuate the notion of witchcraft to then make money by claiming to fight it. "They support the superstition with Biblical passages in order to generate belief amongst their poor and illiterate followers. This is against Christianity and should be dealt strongly by law."