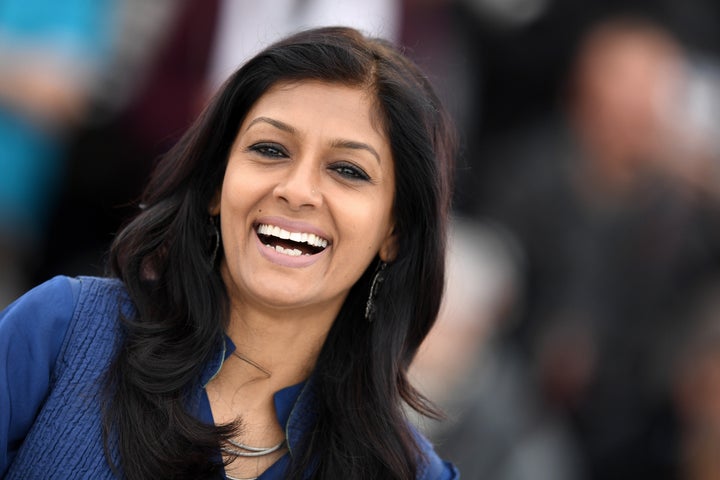 Nandita Das is a busy woman. When she isn't moderating masterclasses with celebrated filmmakers (she recently did one with Palestinian director Hany Abu-Assad at MAMI), she is delivering talks at IITs or film schools, using her celebrity and knowledge to guide young filmmakers clueless about negotiating the Hindi film industry.
"Some of the questions I get are so simple, it hurts me. They talk to me because they find me accessible but I really wish I had the infrastructure to take their stories forward," she said in an interview.
In her capacity, she does what she can, like making phone calls and putting a talented young filmmaker in touch with someone who could potentially help them.
Last year, Das wrote and directed the Nawazuddin Siddiqui-starrer Manto, which premiered at Cannes but didn't do that well at the Indian box-office, partly due to the hasty manner in which it was distributed. "Thankfully, it's now on Netflix but you still feel sad. After spending so much of yourself in honing the last detail, if it ends up on mobile screens, it's just sad," she said.
In this interview, conducted during the Mumbai Film Festival, she spoke about using art to tackle intolerance, the complexities of freedom of speech and where she looks for solidarity in troubled times.
You've been a champion of freedom of expression and you have also spoken about the need for it to be absolute. But then how do we deal with something like a propaganda film?
I honestly don't know what the solution to that is. Because banning and censoring is a double-edged sword. I can't say 'censor and ban that but don't touch my films'. What you can do is hope that people become more discerning. Like the internet. Whatever you can imagine probably exists. But you filter it out, don't you? So I believe the good will last. The best judge of art is time. Whatever we see today is because it survived the test of time. It's not that there wasn't bad art back then but it didn't last.
Unless you look at it in an ironic manner.
Sure. For instance, when we talk about great actors, a Naseeruddin Shah instantly comes to mind. Now he's done over 100 films and some of them are quite bad, but you remember the 15-20 good films that he's exceptional in. You have to hope for the good to survive. Because I honestly don't think there can be a mechanism. We can't just form a body and say that 'hey, my taste is really good, so I will decide what people will watch'. That's what the Censor Board is doing. There are 5-6 random people who decide what 1.3 billion people will watch.
And the minute you invoke morality, you've kind of self-sabotaged the demand for free speech.
Oh, of course. Manto also wrote about that. He said morality is the rust on a blade that eats up the society.
So then, when something like a Kabir Singh comes, a film that was deeply polarising, what would your argument be?
Whether it's a propaganda film or a regressive film like Kabir Singh, there are two ways. One, where we look inwards: can we become more discerning? Can we choose not to watch it and enable more of the same? If I don't like a Kabir Singh, I will talk about how misogynistic that film is. I will express dissent. But at the same time, cinema is also a reflection of society. If such a film is being made and it does well, what does that say about us? The audience is complicit. Even politically, there's a complicity in all of us if we're letting it—whatever that is going on—happen. It's a scary, slippery slope: in the name of freedom, we don't want hate speeches, we don't want propaganda, we don't want misogyny.
What do you think is the middle ground?
It's a crazy parallel to make but I'll make it nonetheless. As a mother, one of the things we're facing now is the over-reliance of our children on gadgets. Now, if I keep telling him, 'Don't do it, don't do it,' he'd want to do it even more. So you've got to give them alternatives that broadens their taste. So I've a pottery wheel he's gotten interested in. We go to the museum. We'll take a walk in the park. So in terms of cinema, we ought to create alternative narratives. Give people more options. That's how you cultivate a discerning culture. When people have the ability and the choice to weigh a misogynistic film with something that isn't, a film that shakes you up and makes you ask questions. If nothing, maybe they'll have debate.
In a culture that sorely lacks such alternatives, what does the commercial success of a Kabir Singh tells us about ourselves?
The success is, in straightforward terms, indicative of societal numbness, apathy and brutal celebration of misogyny. The success just validates a certain male narrative where you're okay being violent towards women.
And by conflating abuse with affection, it romanticises that violence and sells it as an expression of love.
Absolutely. As if the existing violence isn't bad enough. Violence manifesting itself through trolls and WhatsApp messages and Twitter attacks and worst of all, conscious misinformation. All of is are one step away from turning physical. But I often think ― even those that are lying are at least invested in the truth because they are going to a great extent to hide it. You are acknowledging the truth.
This is also perhaps the most politicised Bollywood has ever been. While art often becomes a vehicle of dissent in countries where freedom of expression finds itself under threat, the same cannot be said about our film industries.
I sometimes wonder, what is wrong with us? How did we get here? In every place, there are enough people resisting. In US, there's Trump, but Hollywood is resisting as is the media there. The actors, the filmmakers, everyone is taking a stand. Why is it not happening here? How did we get so co-opted by the system that there's just so few of us left? We need more people to dissent so those of us who do don't feel this lonely.
In times like these, when the regime feels more and more authoritarian, where do you look for solidarity?
For one, I don't have a television. That takes away half of the negativity. I have Twitter but I use it quite judiciously, mostly to catch up on articles and sharing those that I enjoy. I don't believe that we need to talk in a way that polarises people. So the liberals also need to do a bit of soul-searching and find the right vocabulary to champion their cause. I was very glad to see that people banded together and wrote a letter to PM Modi about the rising cases of lynchings. I was quite happy to see names that weren't there before. I'm an optimist.
You think this gets better?
I am an optimist. Some of us will continue to tell stories of our times. As Bertolt Brecht said, "In the dark times, will there also be singing? Yes, there will also be singing. About the dark times."