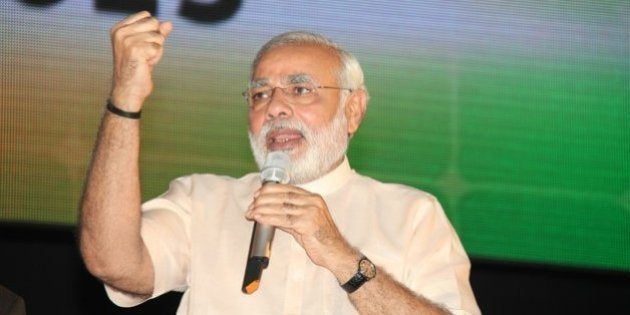 NEW DELHI — Prime Minister Narendra Modi on Thursday said that he welcomed all suggestions, advice, on how to relieve farmers of their plight.
"I am ready to hear any advice on this with an open mind," said Modi to the Lok Sabha. "Please tell me if you have suggestions, and we will try to find a way."
As allegations flew thick and fast between political parties blaming each other for a farmer who committed suicide during an AAP rally yesterday, the PM refused to be either on the defensive or attack others. In his short speech on Thursday, he made it clear that the political spectrum had to take ownership of the farmers' suicides that had been taking place across the country for several years now.
He acknowledged that farmers' suicides had been a source of concern for many years, and that each government that had been in power had attempted to help in whatever way they deemed possible. Claiming that yesterday's tragic incident had caused everyone at the House to feel the same pain that had been plaguing farmers across the nation, he said that it had affected him too.
"We should solve this together," said Modi. "The problem is very old, and rampant in the country." He invited suggestions from everybody, and assured that his government would be ready and willing to go with any ideas that were good. "There is nothing bigger than farmers' lives, human life."
Modi said that all political leaders needed to reflect on what was it that they were doing wrong, and where the shortages lay. He acknowledged that parties needed to reassess what were the shortcomings in previous governments as well as the present government, calling it a collective responsibility.
"We need to find a solution to the farmers' misery. We can't leave a farmer unsupported, but instead have to be with him at his moment of peril, and also for his future," said Modi. "I hope we can find some collective purpose that comes out of today's discussion."