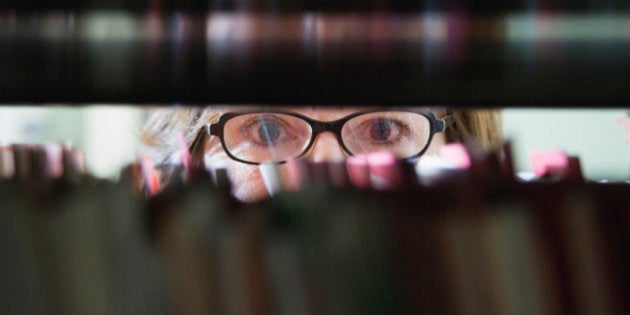 Editor's note: This article has been updated with a response from NASA GISS.
A few days back, many media outlets reported that an Indian girl--resident of a Kolkata suburb--has bagged the prestigious Goddard Internship Programme offered by the National Aeronautics and Space Administration (NASA) under the Goddard Institute for Space Studies (GISS).
"When 18-year-old Sataparna Mukherjee appeared in her school leaving exam on Monday, she was 'slightly tenser' than she had been before," one report said. "After being one of five to be selected by the prestigious Goddard Internship Programme of Nasa (National Aeronautics and Space Administration), she is starting to feel the pressure. Regardless of her performance in the ISC exams, she will be going this August to Oxford University and complete her graduation, post-graduation and doctoral thesis as Nasa faculty. All her expenses, including food and lodging, will be covered by the Goddard Institute for Space Studies (GISS)."
The teenager herself claimed that her theory on black holes and time travel that she had posted on a social networking site had impressed some scientists who asked her to apply. She said she would now proceed to Oxford to study astrobiology and English literature alongside.
Amazingly, all these claims about NASA and Oxford and astrobiology and black holes and time machines were taken seriously by numerous media outlets.
Patra points out that, apart from that, while being interviewed by a Bengali news channel, Mukherjee's scientific theory sounded unrealistic and not compelling enough to be considered by any institution of science, let alone NASA.
The NASA website mentions that though they offer several internships at the Godard Space Flight Centre, they are only open to US nationals.
When we got in touch with Sataparna Mukherjee and her father Pradip Mukherjee, they insisted that she has received the scholarship.
Pradip Mukherjee, a headmaster in a government-funded school in North 24-Parganas of West Bengal, told us that they were first told about NASA's interest in their daughter's theory 11 months back. "They wanted her to start on her course right away, but they said they cannot provide her with accommodation. I am a primary school teacher, there is no way, we could have paid the Rs10-12 lakh that was needed back then. So, my daughter refused the offer. She was also in the eleventh standard back then."
The duo insist that a few months later, 'they' got back in touch with Sataparna and asked her to join the programme after the completion of her school leaving examination. "They said, she can come after her ISC."
She told HuffPost India that she had posted a two-line theory on a Facebook group called 'Astrophysics'. Following which, a 'scientist' got in touch with her, asking her to write into a website for scholarships. Asked which website she was talking about, Sataparna said, "The London centre of NASA. At least, when I was opening the website that was what was showing." The internet has no record of a NASA centre in London.
Several reports, which published her claims unquestioningly, said she was going to study at the London Astrobiology Centre. There is no such institution.
Sataparna says she verified the authenticity of the website at the Chennai British Council office. Asked why she didn't go to the Kolkata British council, Sataparna said she had no clue where it was. "I showed them the letter and the website from my phone. They said it is authentic."
Her father attests to the fact that they had gone to Chennai for a test. The test, she says, was ELAT (English Literature Admissions Test, a standardized test that is part of the admissions process at Oxford). She says she topped ELAT and by virtue of it, gained admission at the University of Oxford (needless to say, it doesn't work like that). When we enquired how she plans to straddle a course in astrophysics in the 'London Centre of NASA' and an English course in Oxford, she said 'they' have assured it's possible.
She further says that after she wrote to the 'London Centre website' with a brief outline of her theory, they asked her to join immediately. And later revised the offer to accommodate her at a later date than the one proposed initially. "I will be doing my BSc and MSc there," she said. She added that the ESA (European Space Agency) will be funding her research too.
She couldn't give us the name of the scientist who nudged her to write to NASA or the ones at Oxford who gave her admission. "I had a Skype chat with Oxford. For scholarships. There were some board members," she said.
When we enquired if she can forward us a copy of the email she had received from the concerned authorities, she said she was bound by an agreement to not reveal the full details of the research proposal. Perhaps she can forward us the email without the attachment? She is not permitted to do so, she said.
Sataparna's father seems to be under the impression that his daughter is headed to London on 17 August. In fact, he says that the concerned people have even sent her tickets to fly to London. "We are just applying for the Visa now," says Pradip Mukherjee.
Sataparna, who is taking her ISC examinations at the moment, also added that she has always wanted to study literature and read and was glad that NASA was allowing her to pursue the same. Good on you, NASA.
The theory that she says has landed her this offer, has to do with "some sort of a time machine". On further probing, she explains, "It is about a device which works faster than the speed of light. You have to overcome the speed of light to turn back time. This machine will do that."
Initially, she had told other media outlets, which again had reported her story without basic verification, that she is working on theory of black holes.
According to her, the NASA, Oxford and the ESA have gotten together to fund her courses in astrobiology and English and she will work on a time machine. Of course.
We are awaiting a response from NASA. But we are not holding our breath. We only hope that she is not a victim of an elaborate internet fraud herself.
We wrote to GISS for information on the internship Sataparna claims to have landed. Michael Cabbage, Associate Chief for Communications, NASA Goddard Institute for Space Studies, clarified that they neither have any record of a student by that name nor do they have a facility in London.

"We have no record of any student named Sataparna Mukherjee being granted an internship, scholarship or any form of academic or financial assistance from our institute. Furthermore, the Goddard Institute for Space Studies has no facilities in London and all of our internships are awarded to students who live within 50 miles of our location in New York City. The application deadline for our 2016 students closed March 1. We have not made any selections yet," Cabbage told us over email.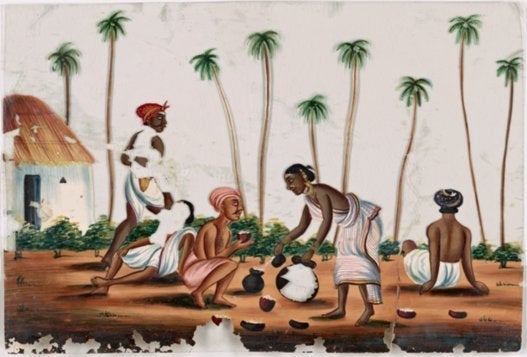 India In The 18th Century
Popular in the Community