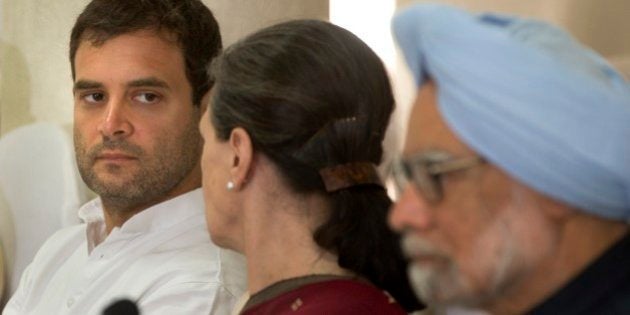 A combative Sonia Gandhi on Tuesday said she feared no one and the Congress party dismissed as "petty vendetta of the BJP" the politics surrounding the National Herald case. A Delhi court fixed December 19 as the date on which she, along with her son Rahul, would have to appear before it to hear allegations of alleged cheating and misappropriation of funds in acquiring the ownership of the now-defunct daily, according to reports.
The National Herald was established in 1938 by Jawaharlal Nehru and served as his mouthpiece. The paper folded in 2008 after decades of cash crunch.
What is the National Herald Case?
Sonia and Rahul, besides AICC treasurer Moti Lal Vohra, general secretary Oscar Fernandes, and Suman Dubey and Sam Pitroda, the other directors of Young Indian Ltd (YI), a company that was incorporated in 2010 and which took over the "debt" of Associated Journals Ltd (AJL), the publisher of National Herald, had last year been summoned in connection with the case.
Swamy has accused Sonia and Rahul Gandhi and others of conspiring to cheat and misappropriate assets worth more than Rs 2,000 crore of the AJL.
In August this year, The Enforcement Directorate decided to close the case citing "technical reasons".
The Delhi High Court yesterday dismissed a plea to quash a trial court's summons to them in the case.
"All six accused persons are directed to appear on December 19," said Metropolitan Magistrate M M Lovleen. However, Congress spokesperson and senior advocate Abhishek Manu Singhvi, who appeared for the accused, called the case was "political vendetta at its worst" since complainant Subramanian Swamy is a member of the BJP Central Committee.
Why should I be scared of anyone? I am Indira Gandhi's daughter-in-law. I am not scared of anyone.
In Cuddalore, Congress Vice President Rahul Gandhi alleged that Centre thinks they can stop him from asking questions about them by "vendetta" politics. "That is not going to happen.This is the way Central government functions. I absolutely see a political vendetta," he said.
Swamy who filed a caveat in the Supreme Court, urging it not to pass any order without hearing his side in the case, said that Sonia and Rahul are "out of luck" as the Supreme Court won't intervene with the trial process.
"Who is Subramanian Swamy? The power of attorney holder of the BJP and prosecutor and persecutor who is targeting the Congress party. This is the methodology used by the BJP. Swamy is his master's voice," Congress politician Kapil Sibal told reporters in the national capital.
Swamy told ANI: "Due process of law will begin. If they want to try their luck in the Supreme Court, I think they have very little chance, because two courts have held that there is a prima facie case. So, the Supreme Court would not like to intervene with the trial process."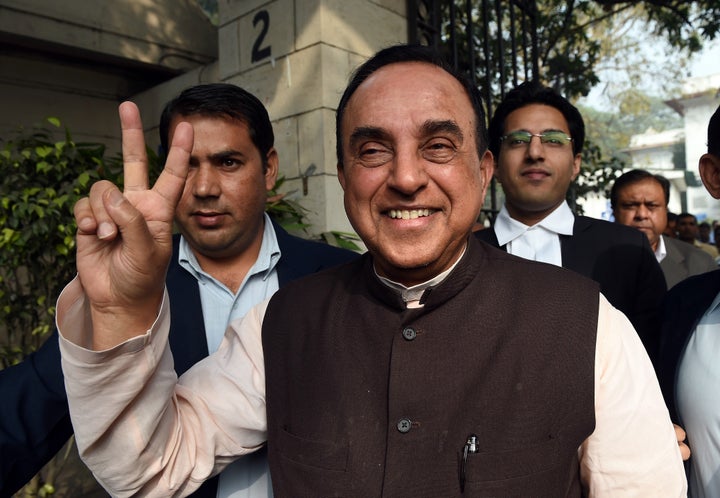 "The magistrate Gomti Manoja went into every document. She had independent witnesses. She subjected me to examination thoroughly for 15 months, she considered my complaint and then she issued it, all during the UPA period," he added.
Further clearing his stand, Swamy said that he will point out previous judgments where the Supreme Court has never entertained when two courts have held there is a prima facie case.
"I am working on the possibility that there has been money laundering, because the people who made the decisions are the same in all the three situations. Young Indian, Sonia Gandhi, Rahul Gandhi, Motilal Vora, Oscar Fernandez. In Congress Party, president, vice-president, treasurer, general secretary, they are the same people. In National Herald, Motilal Vora is the chairman of the board of directors and Oscar Fernandez is the director. So, they are all the same people, so there must have been money laundering. Young Indian has only five lakh rupees share capital, how did it get Rs. 5000 crore property from another company?" he asked.
Swamy further said that there is also some indication that they have taken a loan of Rs. one lakh from a company, where the owners confessed it was an entry-based company which indicates it was black money.
He said there should be another legal case on it, adding that he might ask the High Court to say that CBI and Enforcement Directorate should also be in this case.
Apart from the Gandhi's, the court also dismissed the pleas of Congress treasurer Motilal Vora, family friend Suman Dubey and party leader Oscar Fernandez, who had moved the High Court for quashing of summons to them by a trial court.
On 26 June, the trial court had issued summons to the Congress leaders on Swamy's complaint.
Swamy has complained about cheating and breach of trusts in the acquisition of Associated Journals Limited - the publisher of National Herald - by a company called Young Indian Limited, in which the Gandhis reportedly hold shares.
Meanwhile, the Congress said they would challenge the decision of the Delhi High Court which has refused to quash a lower court's summons to Sonia Gandhi and Rahul Gandhi and four others in the case.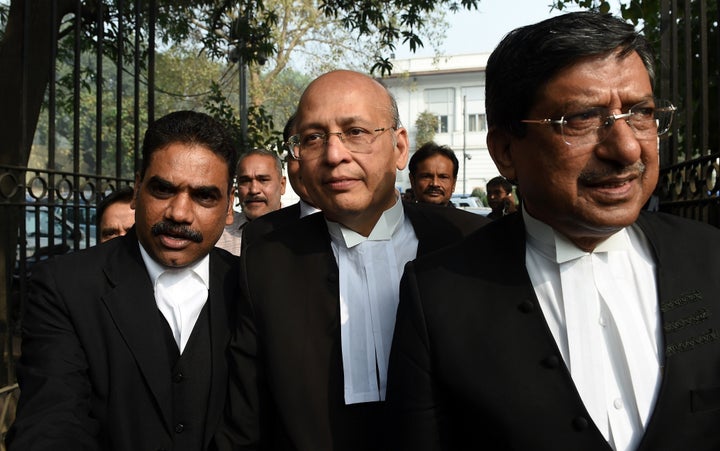 Singhvi said the case has no base and the party would fight it within the confines of the law and exercise every remedy available to it.
"This has been filed directly by a BJP member, both the party he belongs to and himself have a long history of political and personal antagonism. We believe that the case has absolutely no legs to stand upon and we shall fight it within the confines of the law at every forum available to us and exercise every remedy available to us," Singhvi told ANI.
"We have an unassailable extremely strong case. This is nothing but political vendetta. We have seen it in a series of cases. From Virbhadra Singh during the wedding ceremony of his children through Chidambaram, and to many other examples," he added.
The High Court has also declined to grant Sonia Gandhi and Rahul Gandhi exemption from personal appearance before trial court in the matter.
Congress MPs Stall Proceedings In Both Houses
Meanwhile angry Congress members forced adjournment of both Houses of Parliament. Congress members stormed the Well in in both Lok Sabha and the Rajya Sabha protesting the "politics of revenge", reported PTI.
In Lok Sabha, Speaker Sumitra Mahajan asked Congress leader Mallikarjun Kharge to explain what his party was protesting against. But Kharge did not respond to her as Sonia, sitting next to him, gestured him apparently not to say anything. After hearing Speaker's call, TMC leader Sudeep Bandopadhyay also told Gandhi to respond to the Chair. She responded to him in gestures but could not be heard in the din.
Similar scenes were witnessed in Rajya Sabha where sloganeering Congress members stormed the Well as soon as it met for the day. They raised slogans like "Tanashahi nahi chalegi" (dictatorship will not be tolerated)" and "Badle ke rajneeti nahi chalegi (politics of revenge).
Deputy Chairman P J Kurien got listed papers of the day tabled amidst the din and asked Congress members to go back to their places and explain the reason for their protest. "Instead of shouting slogans, one of you stand up and say what is your grievance," he said. "Let me also know… I am not able to understand anything."
Finance Minister Arun Jaitley rejected the Congress charge. "No political vendetta. A private complaint was lodged. Government had nothing to do with it. The High Court has dismissed their case and asked them to go and face trial. Nobody in this country has immunity from law. They can challenge the orders in a higher court or face proceedings," he said.
(With inputs from agencies)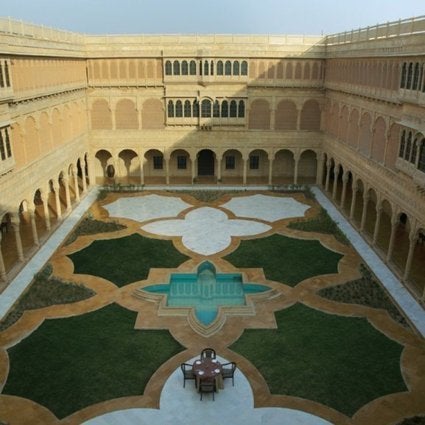 Five Best Luxury Hotels In Rajasthan