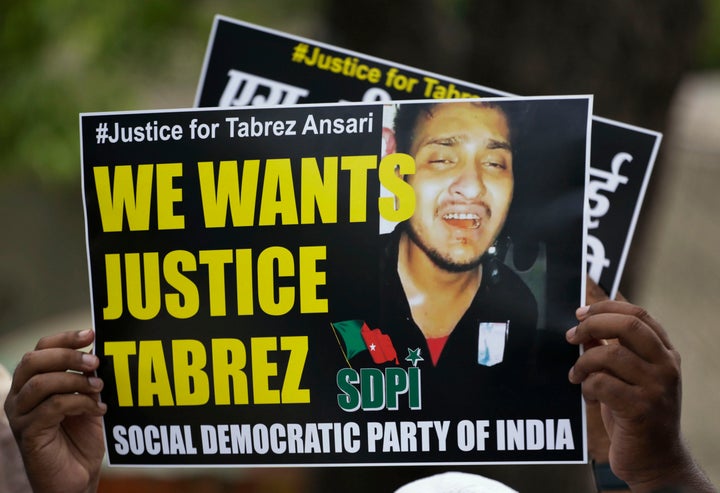 The National Crime Record Bureau's (NCRB) Crime in India Report 2017, released on Monday after a two year delay, shows that crime against women in India was on the rise for the third year in a row and the highest crime against women happened in Uttar Pradesh.
However, reports suggest that the NCRB did not publish data of newly included categories like killing by khap panchayats, murder for religious reasons, murder committed by influential people and mob lynchings.
The Indian Express reported that the massive data revamp exercise, part of which was to include the above categories, had taken place under former NCRB Director Ish Kumar.
The plan to include data on mob lynchings was reportedly taken after the rise in lynching cases during 2015-16.
The report quoted an unnamed official, privy to the data collection as saying, "It is surprising that this data has not been published. This data was ready and fully compiled and analysed. Only the top brass would know the reason why it has not been published."
Rise in crimes against women, but not in Delhi
Meanwhile, PTI reported that as many as 3,59,849 cases of crime against women were registered across the country in 2017, in comparison to 3,29,243 cases in 2015 and 3,38,954 cases in 2016.
This indicated a rise in crimes against women — include murder, rape, dowry death, suicide abetment, acid attack, cruelty against women and kidnapping — for a third consecutive year.
The data showed that the highest number of crimes against women were registered in Uttar Pradesh (56,011). Maharashtra had the second-highest number of crimes against women with 31,979 cases, followed by 30,992 in West Bengal, 29,778 in Madhya Pradesh, 25,993 in Rajasthan and 23,082 in Assam, the data said.
Delhi, however, saw a decline in crimes against women for the third straight year.
As many as 13,076 FIRs were registered in 2017, down from 15,310 in 2016 and 17,222 in 2015, the NCRB report said.
The Hindu quoted the report as saying, "Majority of cases under crimes against women were registered under 'Cruelty by Husband or his Relatives' (27.9%) followed by 'Assault on Women with Intent to Outrage her Modesty' (21.7%), 'Kidnapping & Abduction of Women' (20.5%) and 'Rape' (7.0%)."
But Delhi saw rise in other crimes
The NCRB data showed that there was an 11% rise in incidents of crime in 2017 in Delhi as compared to 2016 data.
PTI reported that in 2017 the capital city recorded the highest crime rate among all the Union territories. The report said that over two lakh cases lodged in Delhi in 2017 accounted for 4.9% of cases reported across India.
Of the total of 2,44,714 cases registered in Delhi, 2,32,066 were lodged under the Indian Penal Code (IPC) and 12,648 under the Special and Local Laws (SLL), the data showed.
More kidnappings, less murders and rapes
The NCRB data showed an overall decline in murder and rape cases across the country, but a rise in kidnappings in comparison to data from 2016.
PTI reported that as many as 28,653 killings were recorded in 2017, down from 30,450 in 2016. The report said 95,893 cases of kidnapping and abduction were registered in comparison to 88,008 in 2016.