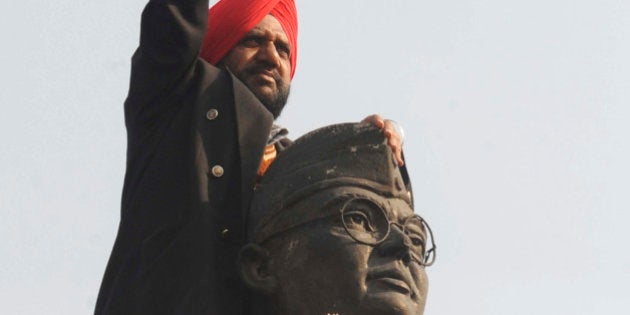 Following recent revelations that India's former Prime Minster Jawaharlal Nehru spied on Netaji and his family for two decades, new declassified documents from the National archives have revealed that India's Intelligence Bureau also shared intelligence with the British intelligence agency MI5.
The documents, intercepted by Times Of India reveal that India's intelligence bureau shared a letter between Netaji aide AC Nambiar and nephew Amiya Nath Bose, acquired through "secret censorship", and even sought more information on the subject.
"The letter was seen during secret censorship and was passed on. We should be grateful for your comments on the letter," the note addressed to MI5 security liaison officer KM Bourne, written by IB official SB Shetty in October 6, 1947 reads. In response, Bourne forwarded Nambiar's letter to the MI5 director the next day, asking for comments on the letter.
The two letters are part of 2000 pages of MI5 declassified documents that were made public last year, accessed by author Anuj Dhar.
Meanwhile, Bose's grand nephew said that will meet Prime Minister Narendra Modi in Germany on Monday to demand declassification of all secret files related to him, amid a row over snooping on his close relatives.
"Subhas Bose did not belong just to his direct family. He had himself said that the whole country is his family. I do not think it's just the duty of the family to raise this issue (of declassification of Netaji files).
"It is the duty of the people of India to raise the issue. If I do get an opportunity to meet the Prime Minister, talk to him for a few minutes, then I would certainly raise the issue," Surya Kumar Bose, grand nephew of Bose said.
Surya Bose, also the president of the Indo-German Association in Hamburg, has been invited by the Indian embassy to attend a reception in Berlin during Modi's visit.