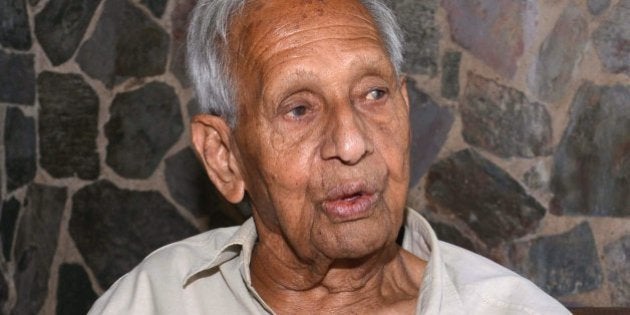 CHANDIGARH — A legendary Indian artist who spent 18 years secretly building a garden made entirely out of throwaway scraps and household waste, passed away in this city on Wednesday.
Nek Chand, the creator of Chandigarh's famous Rock Garden and a Padma Shri awardee, was admitted to the Post Graduate Institute of Medical Education and Research here shortly past mid-night following complaints of chest pain, his family said.
Chand, who was 90 years old and born in a village called Barian Kalan which is now a part of Pakistan, built the garden from waste and other unused household materials in the mid '70s. The garden, a major attraction for tourists from all over the country, features manmade waterfalls and sculptures made of bottles, bangles, tiles, ceramic pots and electrical waste.
Here are some interesting facts about the artist:
Chand was a self-taught artist.
Chand, along with his family fled his village and trekked for 24 days in 1947, after the India-Pakistan partition, on foot.
Chand toiled away secretly in the dead of night for 18 years to create his dream, the Rock Garden. Riding his bicycle after dark to a state-owned forest, he spent night after night clearing patches of ground and transforming the landscape into a majestic garden that would eventually cover over 20 acres.
In the 1950s and '60s, Chand worked as a road inspector in a construction project in Chandigarh.
The Nek Chand Foundation was established in London in 1999 to raise funds and awareness about the Rock Garden.
According to IANS, Chand was the most-exhibited Indian artist ever with his creations showcased in cities like Paris, London, New York, Washington DC, and Berlin. Numerous books in several languages have also been written about him.
Here are some photos from Chand's beloved Rock Garden: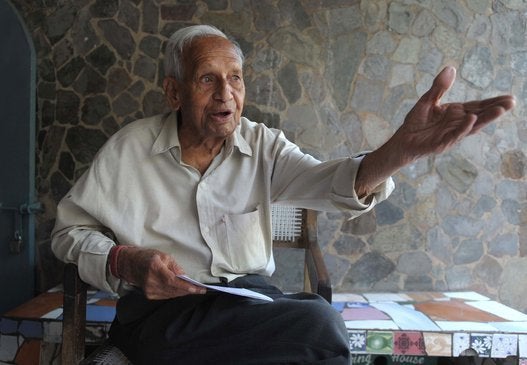 NARINDER NANU via Getty Images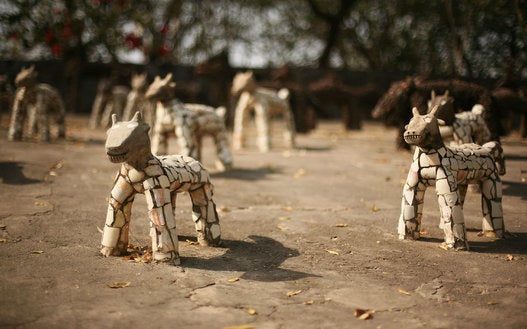 Mark Kolbe via Getty Images
Mark Kolbe via Getty Images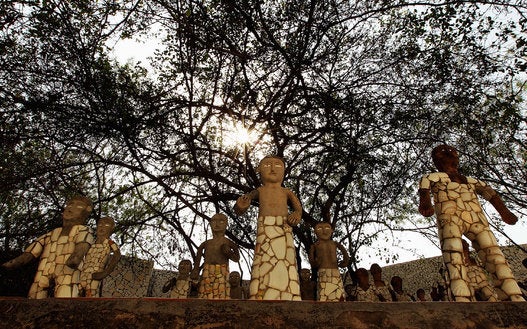 Mark Kolbe via Getty Images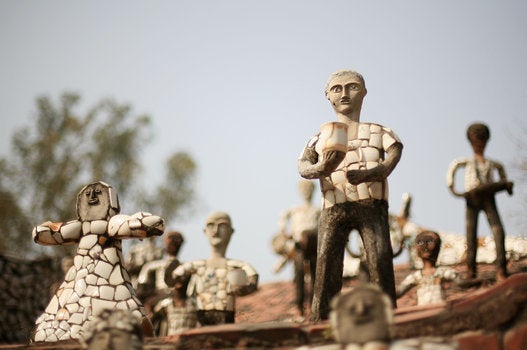 Mark Kolbe via Getty Images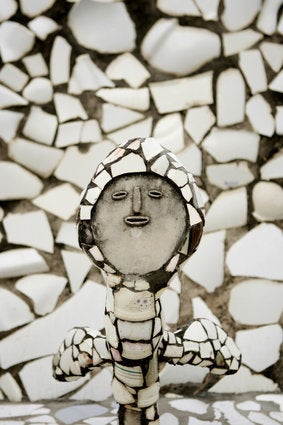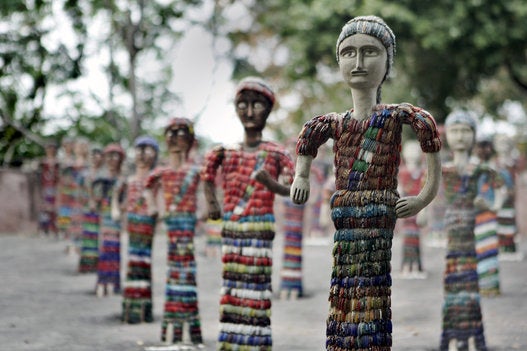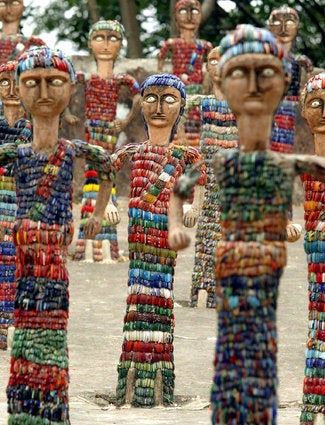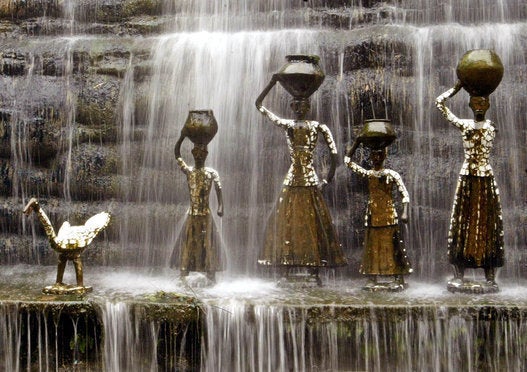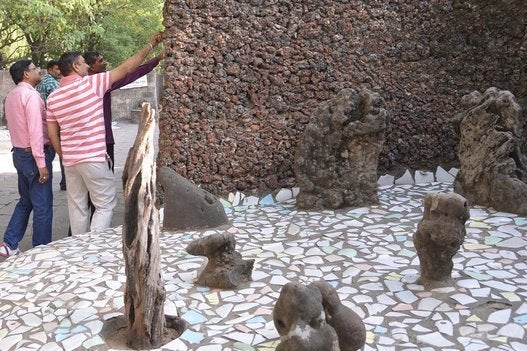 NARINDER NANU via Getty Images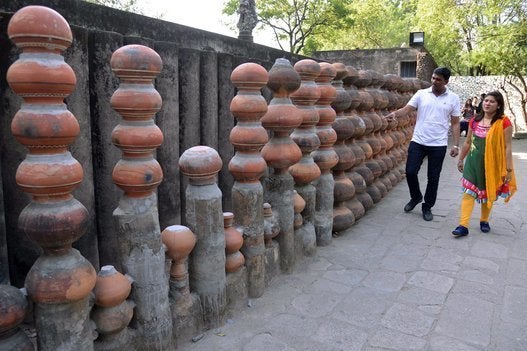 NARINDER NANU via Getty Images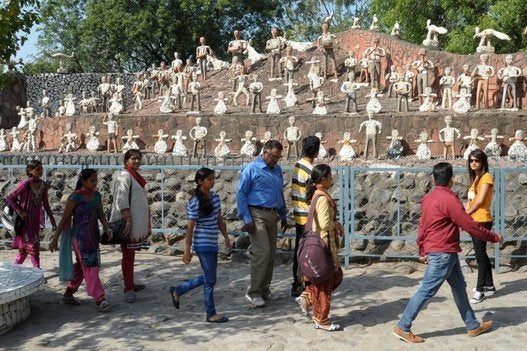 NARINDER NANU via Getty Images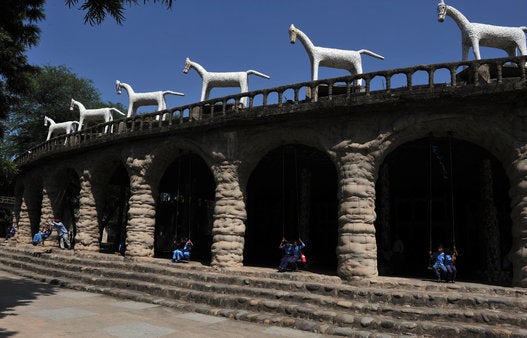 DIBYANGSHU SARKAR via Getty Images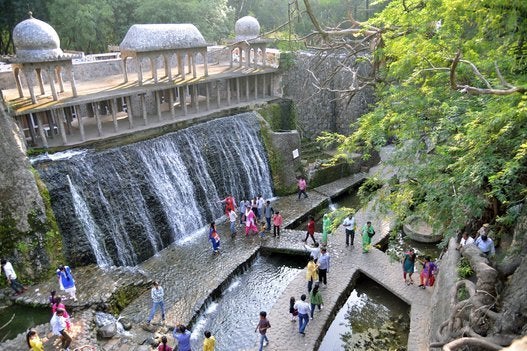 NARINDER NANU via Getty Images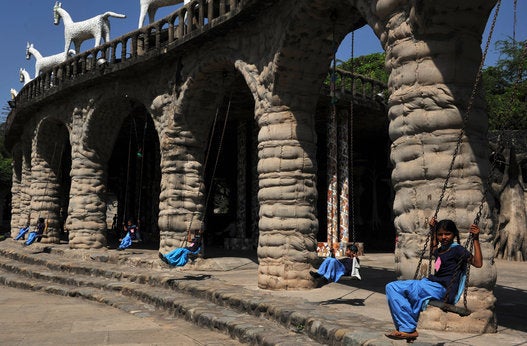 DIBYANGSHU SARKAR via Getty Images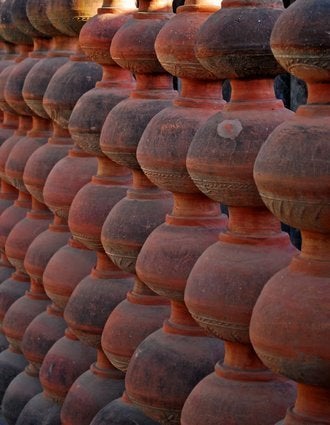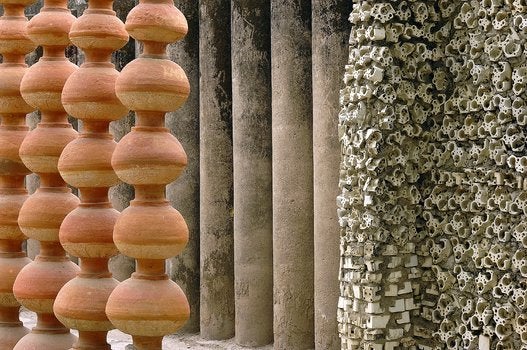 Popular in the Community