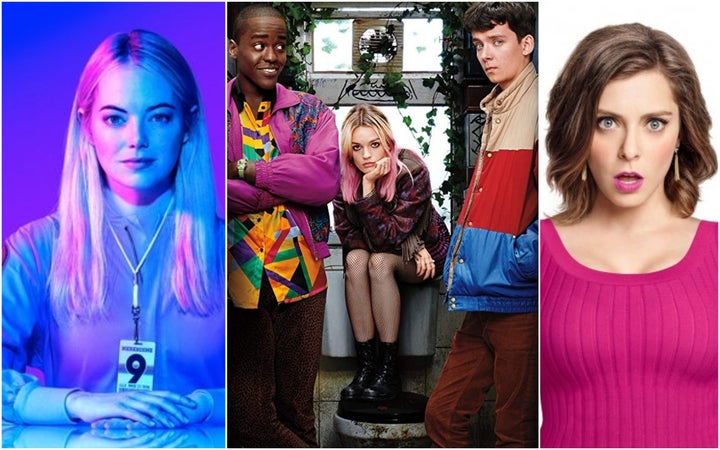 In December last year, a 22-year-old entrepreneur admitted to an addiction that had, until then, seemed too common and harmless to diagnose. The young man couldn't get enough of web shows.
As he binged on Netflix, Amazon Prime Video and Hotstar for hours at a stretch, his parents were the first to fear he had a problem. By the time he walked into the Services for Healthy Use of Technology (SHUT) clinic at NIMHANS, he had also acknowledged that his streaming habit was out of control.
Dr Manoj Kumar Sharma, SHUT's coordinator, told The Times of India, "Many people could be facing the same problem, but he came forward to seek help. He's an intelligent man, who simply lost control over screen time."
SHUT's de-addiction programme primarily prescribes restraint. Addicts are asked to regulate their free time, to measure the minutes they spend in front of screens and importantly, to meet sleep targets. While it isn't clear if the young entrepreneur was cured — he didn't return for a follow-up session— his obsession forces one to ask an obvious question: can Netflix and its counterparts do us any good?
Netflix and pill(s)
Owen Milgrim sometimes has a hard time telling what is real from what isn't. Diagnosed with schizophrenia, Owen, one of Maniac's (2018, Netflix) two protagonists, has voluntarily stopped taking his medicines. Like a number of mentally ill patients, he dreams of a more lasting solution. He signs up for a pharmaceutical trial for a wonder drug that can apparently 'cure' all disorders. Administered in three stages, the drug tries to eliminate Owen's hallucinations by making him hallucinate some more.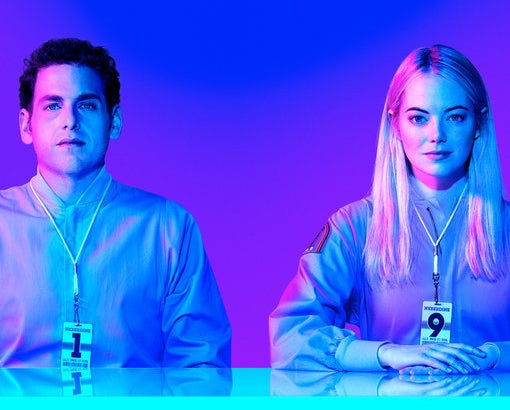 As Owen begins to imagine himself as a con artist, a gangster and a hawk, he comes to share all his fantasies with Annie Landsberg (Emma Stone). Dealing with borderline personality disorder (BPD), Annie finds herself addicted to the very drug that might cure her. One of the symptoms of BPD is a rapid change in self-identity and self-image. Annie, like Owen, seeks to correct her disorder by exhausting one of its symptoms. With every stage of the trial, she becomes someone else—a magician, an elf and a nurse.
Mental illness is not just a backdrop to this miniseries. It informs not just the behaviour of characters, but also the show's plot. Even GRTA, a smart computer used in this strange drug experiment, is depressed. At any point, someone is always suffering a breakdown. The theme of mental health drives the narrative forward. If you're afflicted, you don't just root for Owen and Annie, you put yourself in their shoes. You want them to escape their bizarre predicaments, and you root for them to get better.
In Nanette (2018, Netflix), comedian Hannah Gadsby subverts the rules of stand-up by using her monologue to attack misogyny and underscore the importance of mental health. Towards the beginning of her routine, Gadsby mentions Vincent van Gogh's probable mental illness: "Perhaps we have the Sunflowers precisely because Van Gogh medicated." She later returns to van Gogh's masterpiece. "Do you know why we have the Sunflowers? It's not because Vincent van Gogh suffered. It's because Vincent van Gogh had a brother who loved him. Through all of the pain he had a tether."
Like Nanette, Maniac too preaches a palatable moral. Drugs can make us functional, but it's people who finally make us better. The ill, like the healthy, need connections to the world, and in Maniac, Annie joins the dots that Owen can't. Nanette is more prescriptive than it is funny, but Maniac is lighter than it is dark. While you never laugh at Owen or Annie, the show does make you laugh at the absurdity of mental illness without ever belittling its trauma. Nanette wants to redefine the ordinary. Maniac starts by escaping it altogether.
With Jonah Hill and Emma Stone as its leads, Maniac helps assure that mental health remains part of a mainstream conversation. Starring Julia Roberts, Homecoming (2018, Amazon) too gives psychology an obvious primacy. Roberts is seen counselling soldiers who have returned from war, suffering post-traumatic stress disorder (PTSD). The therapy she offers, though, is a token comfort. Her superiors only want her to check if their memory-altering medicines are working. Similarly, the world over, psychiatric interventions are trusted more than therapeutic ones. Pills are trusted more than dialogue.
Neither Homecoming nor Maniac are exceptions. Mental health is a theme that's common to a vast number of offerings released by Netflix and Amazon. Several characters now either grapple with a diagnosis, or falter without one. Once unique to shows like HBO's The Sopranos (1999-2007), on-screen therapy is also more everyday. Though not all fictionalised depictions of mental illness are reliable, watching some of these shows, can perhaps make stray pieces of one's jigsaw fall into place.
Cinema is therapy
Devastated by mania for the first time in 2007, I lay on a hospital bed in Mumbai, forlorn and catatonic. Wanting to distract me from my despair, my psychiatrist began talking to me about my two interests—books and films. Since I didn't have the strength to read, he brought me his DVD player and an assortment of films. As I began to watch this selection of world cinema, I felt my depression slowly lift.
He would discuss these films with me each time he came around. Dissatisfied with my monosyllabic reviews, my doctor would try and eke out responses that were more substantive. Which scenes made me want to laugh? Which character did I relate to more? Was I happy with the way the film had ended?
In Uzak, a 2002 Turkish film, Yusuf leaves his village to search for work in Istanbul. His job search, though, is sadly doomed. It was too lumbering for my taste, and I told the doctor I hadn't enjoyed the film. He prodded, "Why didn't you really like it?" I got over my reticence and said, "It reminded me that I will perhaps be unemployable now. I don't think I'll ever be able to write." He smiled, "Now that's a start."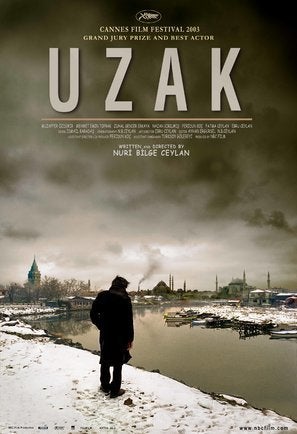 The psychiatrist reminded me my faculties had been brutalised by mania, and that with the help of medicine, rest and relaxation I would soon recover. "You also might have a little more talent than Yusuf," he said. Though I didn't like this comparison, it did leave me grateful. The Mumbai hospital felt less oppressive. My doctor knew what he was doing. His cinematic intervention had some precedence. When Gary Solomon, a professor of psychology, released his 1995 book, The Motion Picture Prescription, cinema therapy didn't have many proponents. Solomon's thesis was simple: "Cinema therapy is the process of using movies made for the big screen or television for therapeutic purposes."
Over time, therapists have refined this initial premise. Cinema therapy has different sub-categories now. In 'evocative cinema therapy', for instance, therapists monitor how patients respond to different characters and scenes. These responses are then used to engineer a lasting self-awareness. By encouraging patients to laugh or cry, 'cathartic cinema therapy' uses emotional release as a corrective.
Like art, music and dance, mental health practitioners have insisted that cinema therapy be looked at as a supplemental therapy, but Gary Solomon has steadfastly propagated its DIY potential: "Cinema therapy is something that is self-administered. That's not to say therapy on a one-to-one basis is bad, but this is an opportunity to do interventional work by yourself." Over time, I have taken him seriously.
Through much of my life, I have looked at films and TV shows as metaphors. By immersing myself in their narratives and by relating to their protagonists, I found they mapped my coordinates somewhat perfectly. More than entertainment, the television and the cinema hall have given me an education. I have not just wanted to be like some of the characters I have adored; I have wanted to become them.
Ever since I was diagnosed bipolar 12 years ago, my viewing habits, much like my prescriptions, have changed periodically. For recreation, I now rely on Netflix and Amazon more than the Friday matinee. I have come to prefer narratives that can now sprawl over a dozen episodes. The tenets of cinema therapy, I find, are even more effective when characters can be followed for days instead of hours. Their intentions become easier to dissect and the arch of their emotions becomes easier to internalise.
To the therapist's office
Having premiered on Netflix a few weeks ago, Sex Education makes the average high school comedy-drama hipper and more British. The son of a sex therapist, Otis Milburn is painfully awkward. He struggles to fit in, and his mother doesn't help matters. She doesn't leave him or his sexual maturation be. Though her profession embarrasses Otis, he gains social acceptance only when he's emulating her.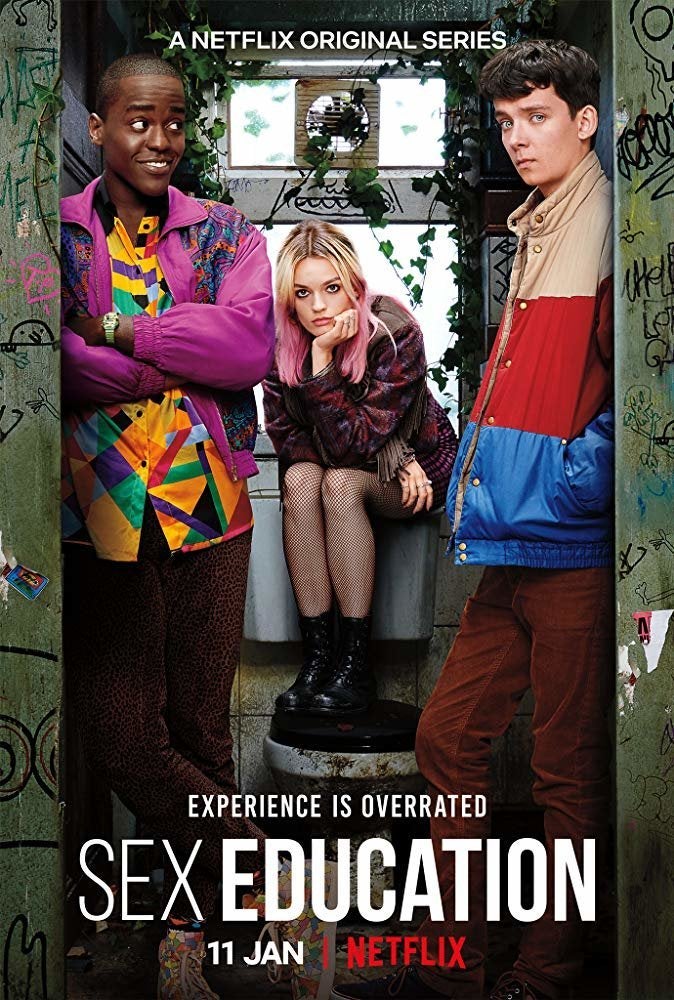 In the first episode of the series, we see Otis transform a toilet stall into a therapist's chamber, or what he calls "a safe space without judgement". Counselling Adam Groff, the headmaster's aggressive son, Otis tries to help him with his performance anxiety and early impotence. When Adam says he wishes to be a "normal kid", Otis is quick to tell him, "I think you need to own your narrative, not let it control you." He then advises Adam, "It shouldn't matter what the school thinks. Work with what you've got."
Watching this exchange in a grotty toilet, I chuckled to myself. A teenager had echoed the counsel that practitioners of Cognitive Behavioural Therapy (CBT) had long been repeating to me. Happiness, they have said, can never rely on external sources. It must come from within. You make your own story. Others don't write it for you. When placed out of context, these epiphanies can, of course, sound trite, but by making it part of high school dialogue, Sex Education renders it poignant and funny.
Netflix, though, doesn't always get adolescent trauma right. In 13 Reasons Why (2017—), 17-year-old Hannah Baker commits suicide by slitting her wrists. Vitiated by bullying and sexual assault, her school environment isn't just unsympathetic, it's brutal. Days after her death, her friend, Clay Jensen, finds a box of audio tapes on which Hannah has explained the reasons for her suicide— there are 13 of them.
Within hours of 13 Reasons Why releasing, mental health advocates were up in arms. They found the show's suicide content "risky". Suicide Awareness Voices of Education (SAVE), an organisation that is dedicated to suicide prevention in the US, was one of the first groups to red flag the series. SAVE's executive director, Dan Reidenberg, said, "There is a great concern I have... that young people are going to over-identify with Hannah and we actually may see more suicides as a result of this series." He added, "The show doesn't talk about mental illness or depression, it does not name those words."
Reidenberg can perhaps be accused of a desperate paranoia. It is a touch patronising to think that teenagers readily copy the behaviour they see on their laptop screens. Besides, people without mental illnesses also commit suicide, and it would be wrong to expect a show to ostensibly be a mental health manual. But Reidenberg, it must be said, is right when he points out, "The show doesn't present a viable alternative to suicide." There is a bleakness to 13 Reasons Why that leaves little room for hope.
Compared to a dark drama like 13 Reasons, it's odd that a musical-comedy like CW's Crazy Ex-Girlfriend (2015—) would come to deal with suicide more deftly. Having alienated herself from her friends, and having lost trust in her mother, Rebecca Bunch swallows all her anti-anxiety pills on a flight. When she starts feeling the effects of these, however, she reaches out to an attendant on board.
In the very next episode, Rebecca is faced with a doctor who diagnoses her with BPD. Happy to have finally discovered what's wrong with her, Rebecca breaks into song. She believes the right diagnosis will fix her life, that she will now be able to find a community of fellow sufferers. A Google search, sadly, undoes all her optimism. BPD has more stigma attached to it than depression or anxiety. A prescription will not be enough to solve her problems. She will have to work on herself.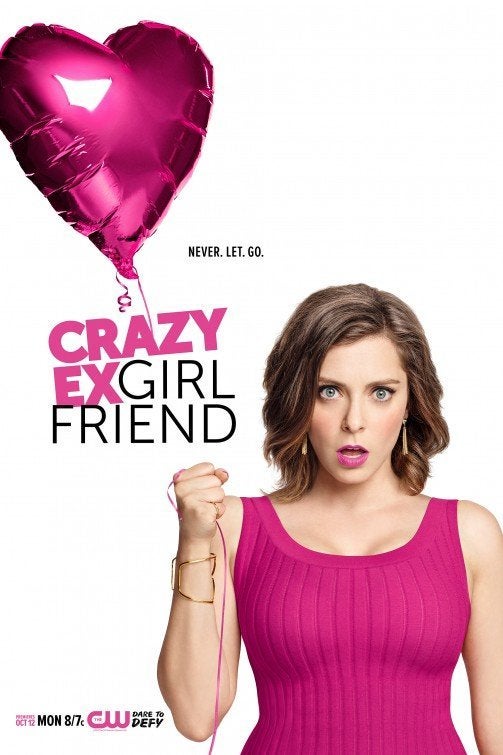 Without ever making light of BPD, Crazy Ex-Girlfriend portrays mental illness as manageable. Rebecca isn't crushed by the weight of her diagnosis; it instead helps her understand her capacity for self-destruction. Unlike 13 Reasons, there's nothing sensational about suicide here. As one of the show's characters puts it, "Being suicidal has nothing to do with any one life event or person; it comes from a lifelong struggle with mental illness." Rather than put people on the hook, Crazy Ex-Girlfriend takes people off it.
Laying the groundwork
The release of Mad Men's (2007-2015) first episode was, of course, an event in American television history, but it was perhaps a precursor first. Don Draper, a brilliant advertising maverick has been tasked with conceptualising a campaign for the cigarette brand, Lucky Strike. It's the 1950s and the psychoanalytic theories of Sigmund Freud are enjoying a revival. Don's crotchety research head tells him he should use Freud's idea of the death drive as his reference. He throws her work in the bin.
Don's slogan—"It's toasted!"—seemed to insist that our conscious pursuit of pleasure impacted us more than our unconscious desire for death, but the show didn't endorse a view that simple. In the very next episode, Don's wife, Betty, finds herself lying on a psychoanalyst's couch. She clearly wants to talk about death. Her mother has died recently, and as she goes on to add, "I guess a lot of people must come here worried about the bomb." Don might not care about mortality, but Betty surely does.
The show's seventh season is set in the late 1960s. Psychology is now a popular course in universities, and we see Betty sign up for one. Only a theme in previous seasons, psychology now becomes a subject. Betty isn't just better poised to understand herself; she can also analyse others around her. There are obvious ramifications a 60s education in psychology has for the future—mental illnesses will soon be named and become diagnosable—but it'll also give a whole generation hindsight.
Mad Men is full of characters who are neurotic, but none of them have been diagnosed with a mental illness or disorder. This allows them to be as messy as they like. In Homeland (2011—), Carrie Mathison has no such agency. Diagnosed with bipolarity, she works hard to ensure that her condition does not interrupt her CIA job. Carrie has a world to save. Elliot Alderson, Mr Robot's (2015-2017) protagonist, has a similar ambition. The hacker wishes to cancel the world's consumer debt.
Elliot suffers from dissociative identity disorder. He sees people who don't exist. Carrie, on the other hand, starts to believe her fictions to be fact. Their struggles, however, are only too real. Like many others who are afflicted, they become casualties of excess. For sufferers like me, they're not role models, they're counterparts. Their behaviour is more than a warning. It's a map. It shows a way out.
Shreevatsa Nevatia is the author of How to Travel Light, a bipolar memoir.
This article is part of Second Thoughts, a series on mental health in India. Write to us here: secondthoughts@huffpost.in
If you or someone you know needs help, mail icall@tiss.edu or dial 022-25521111 (Monday-Saturday, 8am to 10pm) to reach iCall, a psychosocial helpline set up by the Tata Institute of Social Sciences (TISS).