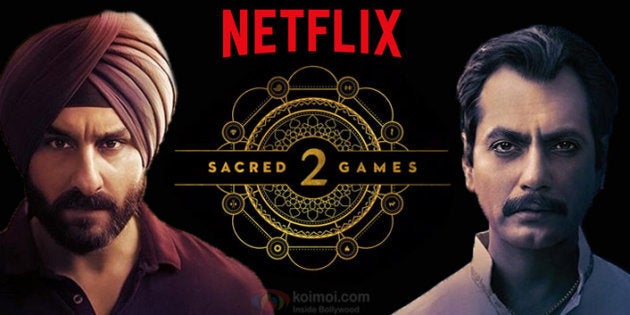 MUMBAI, Maharashtra — On October 23, Netflix shared a statement with HuffPost, announcing that they've retained filmmakers Anurag Kashyap and Vikramaditya Motwane to helm the next season of Sacred Games, the streaming giant's first original series in India.
The decision was taken after an internal investigation carried out by the company into the alleged complicity of Kashyap and Motwane after the duo failed to promptly act on an accusation of sexual assault accusation directed at their business partner Vikas Bahl.
While some people on Twitter criticized Netflix's decision, the company's Chief Content Officer, Ted Sarandos, who's in Mumbai for the upcoming film festival in the city, defended his company's decision.
In an interview to Mid-day, Sarandos said, "It [the decision] has absolutely nothing to do with House Of Cards, or anything else. There are individual cases, with separate circumstances, and different people [involved]. They're all very tough calls. And we take them all very seriously. In the case of Sacred Games, there was an investigation. And we were comfortable with the outcome of going forward with Anurag and Vikram."
Sarandos said Netflix follows the same policies on sexual harassment on their productions across the world.
In the past, the streaming giant cut ties with both, Louis CK and Kevin Spacey, after several reports about sexual harassment against them came to the forefront.
HuffPost India has sent a detailed questionnaire to Erik Barmack, Vice President, international originals, and Rachel Whetstone, Netflix's chief communications' officer, asking them about the nature of their internal inquiry into Phantom.
This story will be updated when Netflix responds.