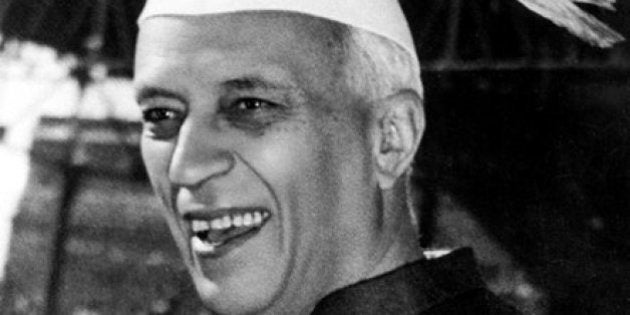 WASHINGTON -- Former Prime Minister Jawaharlal Nehru had sought American assistance and wrote to the then US president John F Kennedy to provide India jet fighters to stem the Chinese tide of aggression during the 1962 Sino-India war, according to a new book.
The main objective of Mao Zedong, the founding father of the People's Republic of China, to attack India in 1962 was to "humiliate" Nehru who was emerging as a leader of the third world, it said.
"India's implementation of the Forward Policy served as a major provocation to China in September 1962," Bruce Riedel, a former CIA official, wrote the book titled 'JFK's Forgotten Crisis: Tibet, the CIA and the Sino-Indian War'.
"Mao's focus was on Nehru, but a defeat of India would also be a setback for two of Mao's enemies: (Nikita) Khrushchev and Kennedy," Riedel wrote.
As India was losing its territory to China fast and suffering heavy casualty, Nehru in a letter to Kennedy in November 1962 said India needed "air transport and jet fighters to stem the Chinese tide of aggression."
"A lot more effort, both from us and from our friends will be required."
Nehru wrote another letter to Kennedy in quick succession, Riedel writes.
This letter written by Nehru in a state of panicky was hand delivered by the then Indian Ambassador to the US B K Nehru to Kennedy on November 19.
"Nehru was thus asking Kennedy to join the war against China by partnering in an air war to defeat the PLA (Peoples Liberation Army of China). It was a momentous request that the Indian Prime Minister was making. Just a decade after American forces had reached a cease-fire with the Chinese Community Forces in Korea, India was asking JFK to join a new war against Community China," Riedel wrote in his book.
Ahead of Nehru's letter, the then US Ambassador to India Galbraith sent a telegram to the White House giving the President an advance notice that such a request was coming from Nehru.
In the letter, Nehru asked for 12 squadrons of US air forces, Riedel told the Washington audience during the preview of the book at an event organised by the Brookings Institute a top American think-tank yesterday.
"A minimum of 12 squadrons of supersonic all weather fighters are essential. We have no modern radar cover in the country. The United States Air Force personnel will have to man these fighters and radar installations while our personnel are being trained," Nehru wrote in the letter, which has been quoted by Riedel in the book.
In addition, Nehru also requested "two squadron of B-47 Bombers" to strike in Tibet, the author says quoting the letter.
In the letter, Nehru assured Kennedy that these bombers would not be used against Pakistan, but only for "resistance against the Chinese".
The stakes were "not merely the survival of India", Nehru told Kennedy "but the survival of free and independent Governments in the whole of this subcontinent or in Asia".