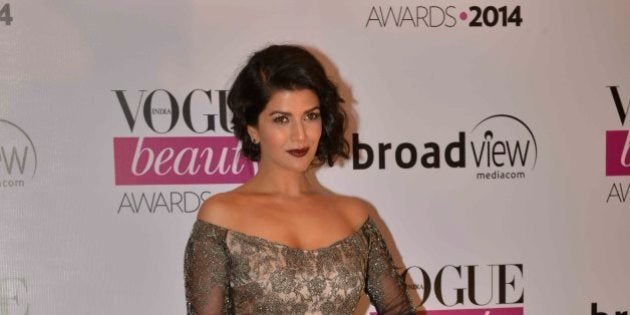 Nimrat Kaur's understated performance in Ritesh Batra's 'The Lunchbox' left viewers gasping for more. Now that the film has been nominated for the prestigious British Academy Of Films and Television Arts (BAFTA), she says the project has been like a "Pandora's Box" which keeps throwing up surprises.
'The Lunchbox', which also stars Irrfan Khan, is nominated in the 'Best Film Not In The English Language' category of BAFTA awards.
Post the 2013 film, Nimrat also landed a role in the American series 'Homeland', in which she plays a Pakistani ISI agent. In a tete-a-tete, she has spoken about the success of 'The Lunchbox' and her experiences with the 'Homeland' team overseas.
Excerpts from the interview:
Q. How do you react to 'The Lunchbox' being nominated for a BAFTA award?
A. It feels very special to be nominated alongside such amazing films as 'Ida', 'Leviathan', 'Trash', and 'Two Days, One Night'. It's a proud and grateful moment for the entire Lunchbox team. The film is a Pandora's Box with unending surprises and the people's ceaseless love for it.
Q. How was the experience of shooting for the American series 'Homeland'?
A. It was absolutely satisfying. It was such an honour to be a part of a cast featuring Claire Danes and Mandy Patinkin, and I was given such amazing scenes to do. It was a truly enriching experience. Seeing how well the new season of 'Homeland', featuring me, has been accepted, I can can only say I am glad I got this opportunity.
Q. Did the 'Homeland' crew know your work in 'The Lunchbox'?
A. Yes, of course. The writers of 'Homeland' said something which I couldn't understand -- "We saw 'The Lunchbox' and we thought you'd make a fantastic agent." I wonder how they saw an ISI agent in a poor neglected and lonely housewife!
Q. What has the response been to your performance?
A. Everyone has noticed how different my roles in 'The Lunchbox' and 'Homeland' are. The change in my personality between the two films has been noticed. It's awesome to be told, "We love to hate you in 'Homeland'." The reactions I've got for 'Homeland' are very different from what I got for 'The Lunchbox'. It made me realise how powerful the cinematic medium is. It changes people's perception of you. They look at you very differently when you change from a housewife to an ISI agent.
Q. How much preparation did you have to undergo before playing this agent in 'Homeland'?
A. I didn't really have to go through any preparation. My character is not in a hand-to-hand combat situation with her opponents. She's more of a planner. She is the brains, not fists.
Q. There is terrorism all around us. How politically aware did this part make you?
A. I am by nature a curious person. I am not politically inclined in real life. But I am aware of what is happening in the world. I keep my ears and eyes open. I feel one cannot afford to be unaware of what is going in the world. Whether it is the Peshawar school kids killings or any of the other terror attacks that happen, we cannot be immune to the brutal violence all around us. Ultimately, the plays that we perform and the films that we make, are reflection of the times that we live.
Q. How close are the happenings in 'Homeland' to the terror situation in real life?
A. Some of the events in our series are scarily close to reality. In fact, just the other day I read that a rocket attack had been carried out at a wedding in Afghanistan. That is what is shown in the first episode of our series. 'Homeland' is very relevant to our times. Which is why it worked the way it did.
Q. You worked with some terrific actors in 'Homeland'?
A. That was a very humbling experience. It was a healthy and friendly atmosphere. We were shooting the most intense scenes. But we'd be laughing between shots, so much so that it was difficult at times to control our laughter when we faced the camera.
Q. This sounds like a terrific experience?
A. Well, so far I haven't had any bad experiences. In fact I've had only two filmmaking experiences so far, both different from one another and yet memorable in their own right.