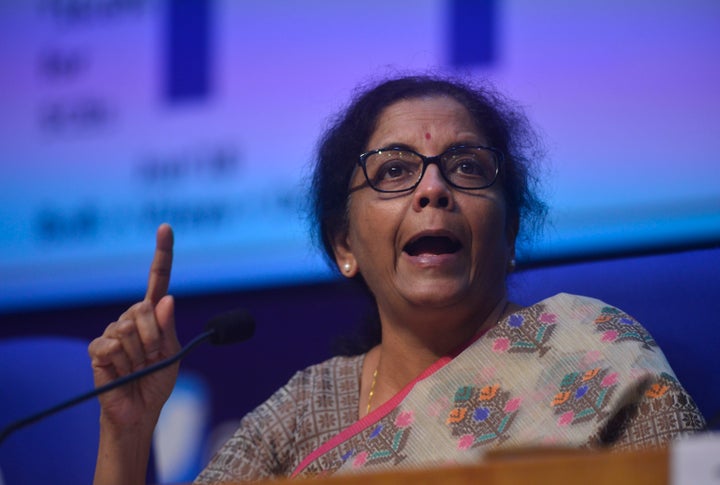 On Monday, data showed that India's passenger vehicle industry recorded its worst sales performance in more than two decades in August. On Tuesday, finance minister Nirmala Sitharaman came up with an explanation: a "change in people's mindset".
According to BloombergQuint, the minister told reporters in Chennai that "some studies show that millennials do not want to commit to an equated monthly instalment to buy a vehicle, and prefer Ola, Uber and metro services".
Pressure has been mounting on the government as the economic slowdown worsens, and the auto industry, in particular, has been demanding a stimulus package and GST rate cut ahead of the festive season. The industry is one of the biggest employers in the country, and the crash in auto sales point to a bigger problem: a slump in consumer demand.
Many union ministers have been playing down the spate of economic bad news, but experts say the problem can't be fixed with knee-jerk solutions.
While Sitharaman added that the government was considering other measures to boost demand, people on Twitter were quick to notice that she seemed to have fallen prey to a US trend that has almost become a running joke now: millennial blaming,
At various points, different articles in publications have blamed millennials—people born between 1981 and 1996, according to the latest definition—for killing the economy, chain restaurants, golf and even boxed cereals in the United States. This line of argument goes that the slump in demand for certain products or services is because millennials have shifted their attentions (and wallets) elsewhere.
But in 2018, a US Federal Reserve Board working paper said that "millennials do not appear to have preferences for consumption that differ significantly from those of earlier generations".
The study also found that "millennials are less well off than members of earlier generations when they were young, with lower earnings, fewer assets, and
less wealth".
In December 2018, Derek Thompson wrote in The Atlantic that the fact that young people are buying fewer houses and cars didn't prove that they want fewer houses and cars.
"It might mean they simply can't afford them," he wrote.
Michael Hobbes wrote for HuffPost Highline in 2017 that US millennials are staring at the "scariest financial future of any generation since the Great Depression".
"Salaries have stagnated and entire sectors have cratered. At the same time, the cost of every prerequisite of a secure existence—education, housing and health care—has inflated into the stratosphere. From job security to the social safety net, all the structures that insulate us from ruin are eroding," he wrote.
Twitter users in India have pointed out some obvious flaws with Sitharaman's explanations.
The Congress didn't miss the opportunity to take a dig at the government:
Some Twitter users reminded the minister that the real estate industry is also facing a tough time:
And some are just protesting the millennial-blaming: