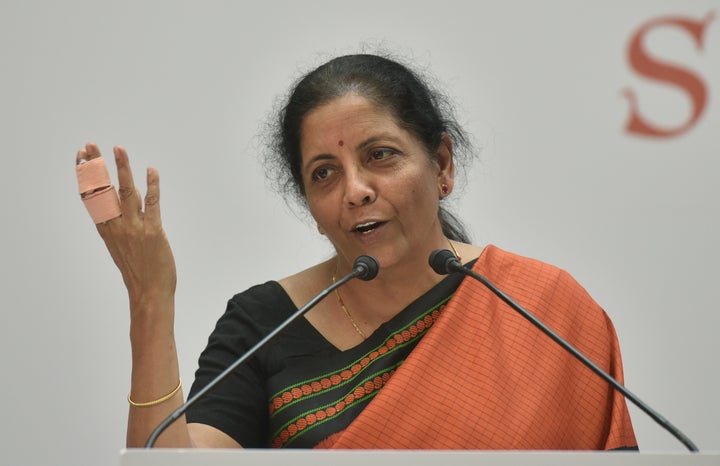 As the onion prices in several states in India continued to rise, Finance Minister Nirmala Sitharaman became the target of criticism after her reply in the Lok Sabha to NCP's Supriya Sule.
When Sule asked the finance minister why onion production has gone down, Sitharaman responded with, "I don't eat a lot of onion." The backlash came instantly.
A quick look at Google Trends shows many people are now searching for "marie antoinette" and "let them eat cake" along with the finance minister's name.
One of the other reasons why Sitharaman's remark did not go down well with people is because onion, as BBC pointed out, is widely seen as the "poor man's vegetable".
Here's what happened in the Lok Sabha
Sule asked Sitharaman why the production of onions had gone down. "I am not happy eating Egyptian onions. Why should India do it? We export rice, milk and other products. We are the second largest rice producer in the world, and wheat. Why are we doing it? Isn't it a regressive step?"
Some reports suggest that Hyderabad and Assam will get onions from Egypt. The Times of India reported that onions from Egypt are set to enter Hyderabad markets after December 7. Meanwhile, Assam Food and Civil Supplies Minister Phani Bhusan Choudhury also told the Assembly that onions will be imported from Egypt and Turkey to improve domestic supply.
After an MP asked her if she eats onions, Sitharaman said, "main itna lehsun, pyaaz nai khati hu ji. So don't worry. Me aise parivaar se aati hu jahan onion, pyaaz se matlab nai rakhte hai (I don't eat a lot of onion and garlic. So, don't worry. I come from a family that doesn't have much to do with onions)".
Sitharaman's reply did not end there. She went on to say that from 2014, she has also been part of the group of ministers that monitors the ups and downs in the onion market.
"Sometimes when there is a surplus of crop, we have also facilitated by giving support to those people who want to export. I have overnight passed orders for helping with 5-7% assistance for exporting it.
"There are severe structural problems related to onions. One is we don't have scientifically advanced methods of storing and I must appreciate the efforts of Nitin Gadkari. He even went to the extent of getting the Bhabha Atomic Research Centre to come and tell how through radiation we can remove the moisture content of the onion and preserve it for a longer shelf life.
"We need to have greater scientific storage facilities for onions and we have started working on it."
She also said that the government is looking at ways to improve the post-harvest capacities for onions. "This year, particularly, we have also had undue weather conditions — floods — in some districts."
Here's the full video of her reply:
What's happening with onion prices?
The onion prices have risen to as high as Rs 150 per kg in some states. In Odisha, where the price has soared to Rs 120 a kg in open markets, the government said that the cost is likely to decline by January first week.
The traders, according to PTI, also expected that the price of onion will further increase as the rate of onion at the source point (Nashik) has increased to Rs 11,000 per quintal.
Onion prices have been ruling high for the past few weeks. The managing director of Maharashtra State Agricultural Marketing Board told The Economic Times that onion arrivals in the state in October and November were down 50% year-on-year.
The government, reported PTI, has reduced the stock holding limit for retailers and wholesalers to 5 tonnes and 25 tonnes, respectively.
Earlier, retailers were allowed to hold onion stock up to 10 tonnes and wholesalers up to 50 tonnes. Now, they can hold half of it, as per an order issued by the Consumer Affairs Ministry.
The revised stock holding limit would not be applicable for imported onions.
Onion, as The Telegraph pointed out, has been considered a symbolic marker of the state of the economy or governance. Onions have also reflected the mood of the common man, the report added.
A spike in onion prices has led to the ouster of previous governments in India. The price moving too far one way or another is likely to anger a large block of voters, or the country's farmers, as BBC pointed out in October.
In 1998, a sharp spike in onion prices led to the fall of the BJP government in Delhi. In the 1980 general election, high onion prices helped former Prime Minister Indira Gandhi dislodge the previous government.
Indira Gandhi used soaring onion prices as a metaphor for the economic failures of the previous government, according to BBC.
(With PTI and Reuters inputs)