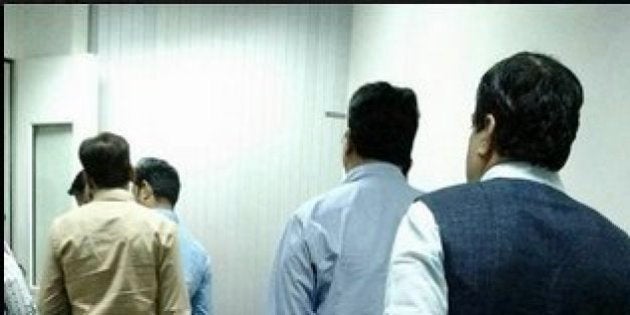 At a time when our netas, babus and powerful people in general seek special treatment – on the road, on aircraft, in school admissions, in business deals, everywhere, it's heartening to see a minister following rules just like a common man in the country.
On Monday evening, the Union Transport minister Nitin Gadkari was reportedly spotted standing in a queue to board a flight.
According to a Facebook post, Gadkari was waiting to board on to his Indigo flight from Nagpur to Delhi.
This is the Facebook post:
This comes at a time when VIP culture is so rampant in the country. Just two months back, an Air India flight from Mumbai to New York, with Maharashtra Chief Minister Devendra Fadnavis on board, was delayed by nearly an hour on account of a member of his entourage.
According to reports, the politician's aide, Praveen Pardeshi, arrived at the airport with an outdated passport. Passengers were then forced to wait for over 50 minutes while the bureaucrat's new passport was delivered to him.
HuffPost India couldn't independently verify if the picture is that of Nitin Gadkari's.
But, if the Facebook post is to be believed, then it's time other politicians take a leaf out of the union minister's book.