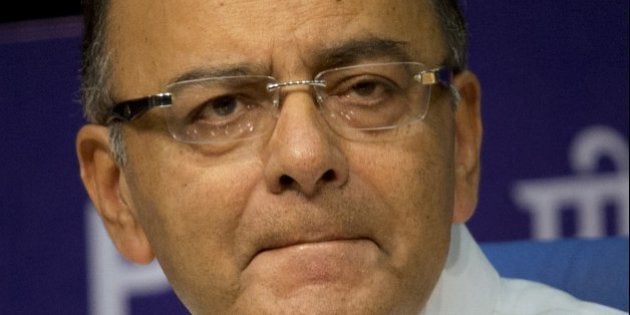 NEW DELHI -- Following Finance Minister Arun Jaitley's criticism of the Supreme Court's decision to strike down National Judicial Appointments Commission (NJAC) for selection of judges, a Uttar Pradesh court has slapped a sedition charge against the Bharatiya Janata Party leader.
Civil Judge Ankit Goel, who took suo motu cognizance of the matter, has summoned Jaitley on November 19 to his court in of Mahoba, Jhansi, The Times Of India reported.
In his blog, The NJAC Judgement--An Alternative View, which he posted on his Facebook page, Jaitley wrote, "The Indian democracy cannot be a tyranny of the unelected and if the elected are undermined, democracy itself would be in danger."
Judge Goel said that Jaitley's blog amounted to sedition under Section 124A of the Indian Penal Code and public mischief under Section 505, TOI reported.
Section 124A IPC - "Whoever, by words, either spoken or written, or by signs, or by visible representation, or otherwise, brings or attempts to bring into hatred or contempt, or excites or attempts to excite disaffection towards the government established by law shall be punished under the section."
Criminal lawyer Amarendra Saran described Judge Goel's order as "atrocious," TOI reported.
"Just and fair criticism of the court's verdict is allowed in our country and it is a part and parcel of evolution of law. We do criticize the order every day in court proceedings and that is why appeal is filed," he said.



Popular in the Community