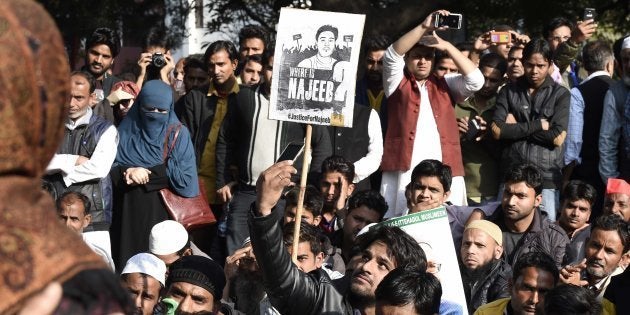 NEW DELHI -- Failing to get any clues about missing JNU student Najeeb Ahmed after a two day search of the sprawling campus, the Delhi police will now make 10-12 students face the lie detector test.
The Crime Branch has prepared a list of 60 questions to be asked in the test at the Forensic Science Lab (FSL) in Rohini to trace the whereabouts, if he is alive, of Najeeb, who went missing over two months ago.
Around 10-12 students have received notices from the police to join the investigation, Saurabh Sharma, a former Jawaharlal Nehru University Students Union (JNUSU) Joint Secretary, told IANS.
At least four of them are from the Left groups and the rest belong to the ABVP (Akhil Bhartiya Vidyarthi Parishad), he said.
"I am not sure whether those from ABVP will join the investigation as many of them are not even in town," Sharma said.
He said two ABVP members and JNU students -- Vikrant and Ankit -- were contacted by police on phone and asked to join the investigation.
Vikrant and Ankit are two of the students found guilty of beating Najeeb just before he disappeared on October 15. The ABVP has denied any involvement in Najeeb's disappearance.
Another student, Qasim, who was Najeeb's roommate, was taken to the FSL by police and briefed about the impending interrogation.
"They just briefed me on the situation. They told me to be prepared and be clear in my mind about the sequence of the events and be able to recall them," Qasim told IANS.
"They didn't tell me when the lie detector test will take place. I was the only one taken there today," he added.
Some students who have left the campus during the Christmas holiday will also get notices to appear in the lie detector test, a police officer said.
"We are prepared for any interrogation," Mujeeb, Ahmed's cousin, told IANS.
Some 1,000 police personnel mounted a two-day search on Monday and Tuesday in the sprawling JNU campus in south Delhi to get clues about Najeeb.
Najeeb's family is critical of the police operation, which followed a order from the Delhi High Court.
Ahmed, 27, went missing after a brawl on the night of October 14 with a few activists of the ABVP, the RSS student wing.
Najeeb was last seen at the campus main gate while hiring an auto-rickshaw to reportedly go to Jamia Millia Islamia campus.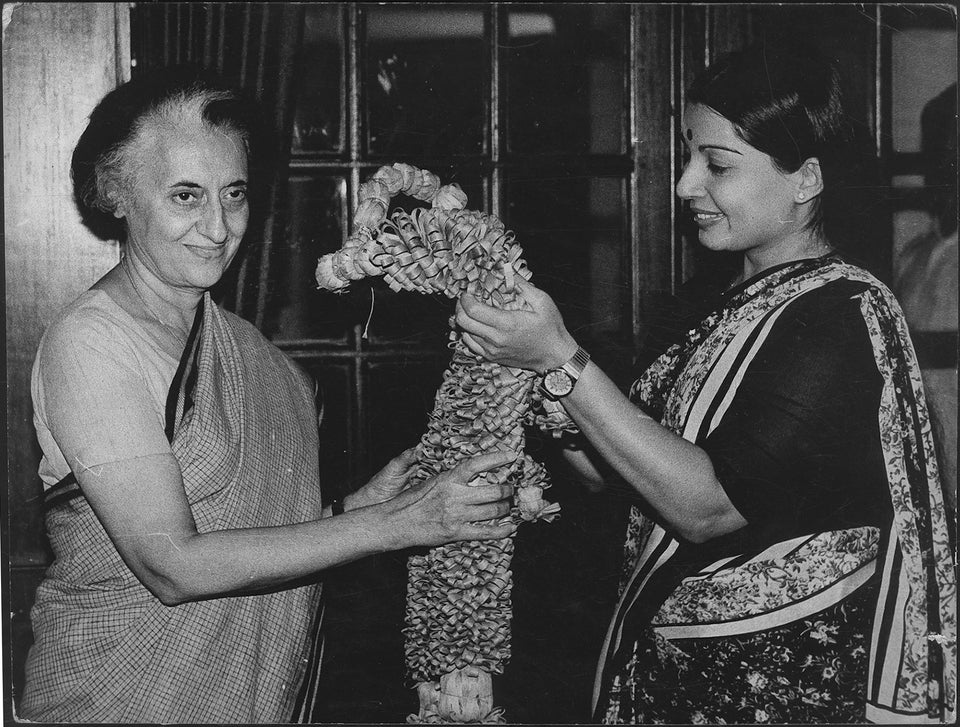 Rare Photos Of Jayalalithaa You May Have Never Seen Before