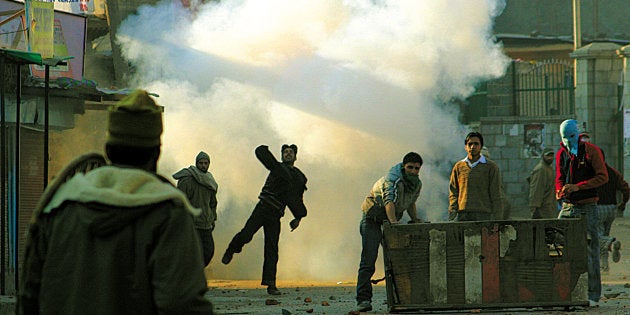 Soon after the demonetisation of higher currency notes, Defence Minister Manohar Parrikar had congratulated Prime Minister Narendra Modi, claiming stone pelting has stopped in Jammu and Kashmir following the drastic move. But on Monday, Chief Minister Mehbooba Mufti, who holds the state's home department, stated flatly that there have been no impact of demonetisation on stone pelting in the Valley.
"The State government has not received any report so far on effects of demonetization on the recent unrest in the Valley," Mufti replied to a question by BJP's state chief, Sat Paul Sharma in the legislative assembly, the New Indian Express reported.
The CM also said, in a written reply, that "no case has been received about fake currency being used for generating violence during the unrest", the paper reported.
Parrikar had thanked Modi for the "daring" move.
"Earlier, there were rates: Rs 500 for stone pelting (on security forces in Kashmir) and Rs 1,000 for doing something else. PM has brought terror funding to zero," Parrikar had said.
"In the last few days after PM's daring move there hasn't been stone pelting on security forces. I congratulate PM for it," he said.
Over five months, Kashmir had witnessed violence over the death of Hizbul Mujahideen commander Burhan Wani in South Kashmir's Kokernag area. Protestors clashed with the security forces, pelting stones. Many protestors were injured in the return fire from pellet guns by security personnel.