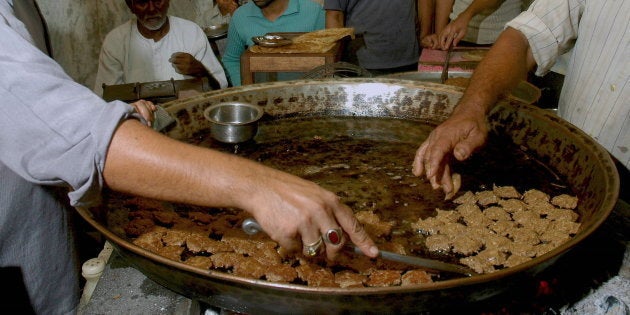 The crackdown on allegedly illegal slaughterhouses in Uttar Pradesh since Chief Minister Yogi Adityanath came to power has sent shockwaves across the state. Three meat shops were set ablaze by arsonists on Tuesday night. But in these grim times, one man has held out hope for millions of meat lovers in Lucknow.
The owner of the famous 'Lucknow Wale Tunday Kababi' chain of restaurants told HuffPost India on Thursday that it's business as usual at his shop, a veritable landmark for foodies from all over India, but due to the unavailability of black buffalo meat, the establishment has been forced to alter its menu a little.
It will no longer serve the famous beef kababs. For now, customers have to make their peace with just chicken and mutton kababs.
"Since yesterday afternoon we've not been able to get the black buffalo meat that goes into making our beef kababs. There's no buffalo meat anywhere as slaughterhouses have downed shutters. We opened shop, but we're just selling chicken and mutton kababs for now," Mohammad Usman said.
The century-old establishment and the legend around its one-armed chef, Haji Murad Ali, are as much fixtures of the ancient city as its historical monuments. Its clientele associates its rise as a thriving, corporate chain from a backstreet kabab joint in Akbari Gate in the early 1900s with nostalgia and a certain je ne sais quoi.
It's yet too early to say how the latest crackdown on abattoirs will hit business, though the mouth-watering beef kababs are a huge pull for customers.
The government yesterday ordered a blanket ban on cow smuggling. Chief Secretary, UP, Rahul Bhatnagar said senior officials across the state's 75 districts were directed to inspect the slaughterhouses. The Lucknow Municipal Corporation sealed nine meat shops in the state capital.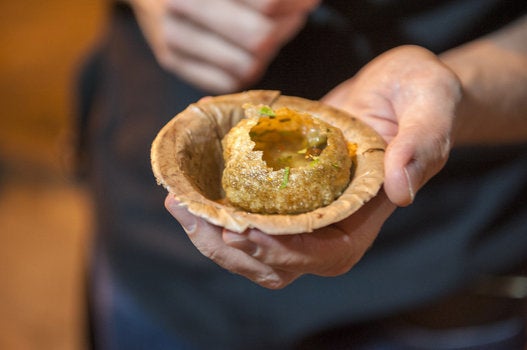 8 Popular Indian Food Myths Busted