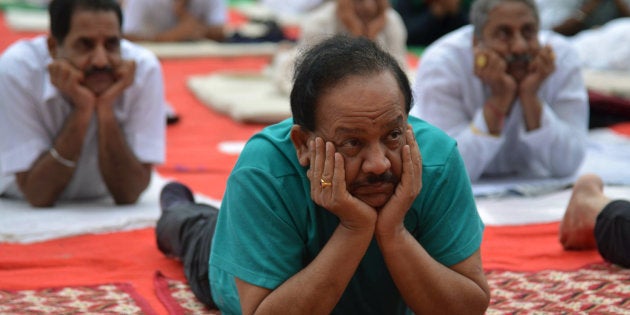 Just months after Union Minister M Venkaiah Naidu said that the citizens of India should make efforts to learn Hindi since it was the national language of the country, Union Environment Minister Harsh Vardhan said that official events should be conducted in the 'national language'. And what's that? According to Harsh Vardhan, it's Hindi.
Either we didn't get the memo, or our ministers just need a lesson. Last we checked, there was nothing on record to suggest that any provision has been made or order issued declaring Hindi or any other language as Indian's 'national language'.
On Friday, speaking at an event, Vardhan, the minister for environment and forest and science and technology, said he has observed that 95 per cent of the programmes in his ministries is conducted in English.
"I am happy that the programme is being conducted in Hindi. It is not a sin to compere in English. But wherever possible, if we can use our national language for conducting the proceedings, then the environment probably becomes more pleasant (satvik)," Vardhan said, while speaking in Hindi.
The minister made the remarks at a seminar called, 'Role of security forces in combating wildlife crimes', that was organised by the Sashastra Seema Bal (SSB). The SSB, a paramilitary force under the Ministry of Home Affairs, guards the borders along Nepal and Bhutan.
So, let's just get the fact straight.
Hindi is one of the 'official' languages of India according to the Constitution. Clause 1 of Article 343 of the Constitution of India states that "The official language of the Union shall be Hindi in Devanagari script."
Just days ago, on the occasion of "Hindi Diwas", Vardhan said that Hindi is the fourth most spoken language in the world.
Just to clarify this, Hindi is considered a collective language including Mewari, Chhattisgarhi, Bhojpuri and others. It's not Hindi, but 'Hindustani' which is considered to be one of the most spoken languages in the world. And that also includes Urdu.
In 2010, the Gujarat High Court, while hearing a PIL, had observed that Hindi was not the country's national language. The PIL had sought direction of the Centre and the state to make it mandatory for print details of good to be in Hindi. But the court had observed, "Normally, in India, majority of the people have accepted Hindi as a national language and many people speak Hindi and write in Devanagari script but there is nothing on record to suggest that any provision has been made or order issued declaring Hindi as a national language of the country."
In the constitution, Hindi is declared as an official language and not a national language. The Constitution also says that states whose official language is not Hindi can have communications in English, another 'official language'.
It's about time our minister stop calling Hindi the 'national language'.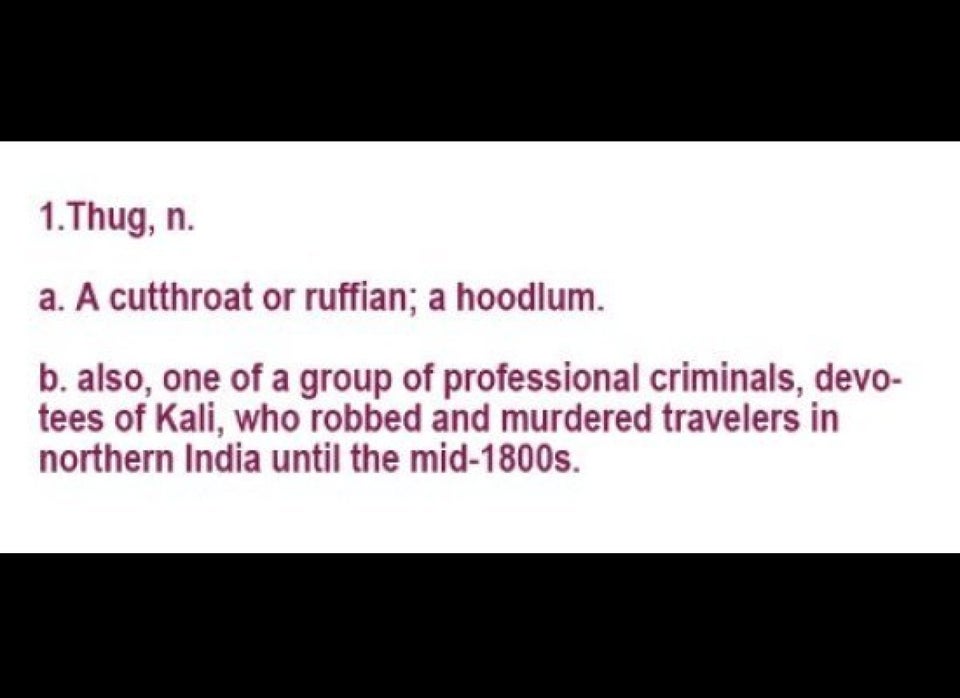 Surprising words that came from Hindi
Popular in the Community