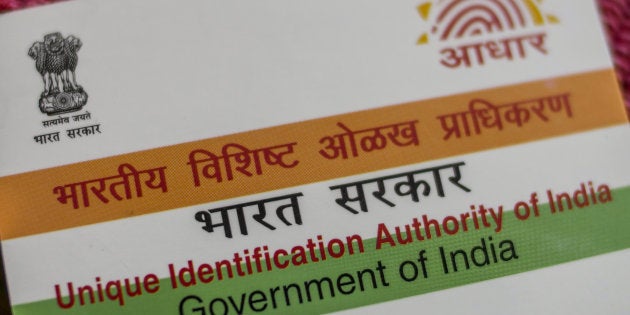 Even as the Supreme Court continues to hear arguments over whether right to privacy is a fundamental right -- in relation to citizens sharing there biometrics to get Aadhaar -- the Unique Identification Authority of India (UIDAI) has told the Supreme Court that there was no such thing as privacy in the internet era, and Aadhaar could not be used to track citizens.
NDTV reported the UIDAI as saying that the safeguards built into laws and systems ensured that it would be impossible to use Aadhaar for surveillance.
The report quoted Additional Solicitor General Tushar Mehta as telling the court, "Nothing is private in the online era."
The deliberations were being made in Supreme Court's courtroom No 1.
Lawyer Gautam Bhatia, who was present inside the court, tweeted the arguments with the UIDAI cousel as saying:
A nine-judge Constitutional bench has been arguments over the right to privacy for the past few weeks. In the process the apex court is also examining whether two previous judgements in 1954 and 1962, that had held that right to privacy was not fundamental,were correct or not.
While several petitioners including Karnataka High Court judge Justice K.S. Puttaswamy and Magsaysay Award winner Shanta Sinha and researcher Kalyani Sen have challenged the validity of the Aadhaar scheme in the Supreme Court, the government has maintained that Aadhaar could not be used a tool for surveillance.
The government has also in the past said that every citizen of the country did not have absolute right to their bodies, arguing against petitioners who have questioned the usage and safety of biometric data being given to the government for Aadhaar.
Attorney General K.K. Venugopal had said, "There is a fundamental right to privacy, but it is a wholly qualified right since the right to privacy consists of various aspects and is a sub-species of the right to liberty, every aspect of it will not qualify as a fundamental right."
"There is no fundamental right to privacy and even if it is assumed as a fundamental right, it is multifaceted. Every facet can't be ipso facto considered a fundamental right," Venugopal had said.
He had said, "informational privacy" could not be a right to privacy and it could not ever be a fundamental right.
However, appearing for the non-BJP led states of Karnataka, West Bengal, Punjab and Puducherry Kapil Sibal had said that these states held the right to privacy as a fundamental right.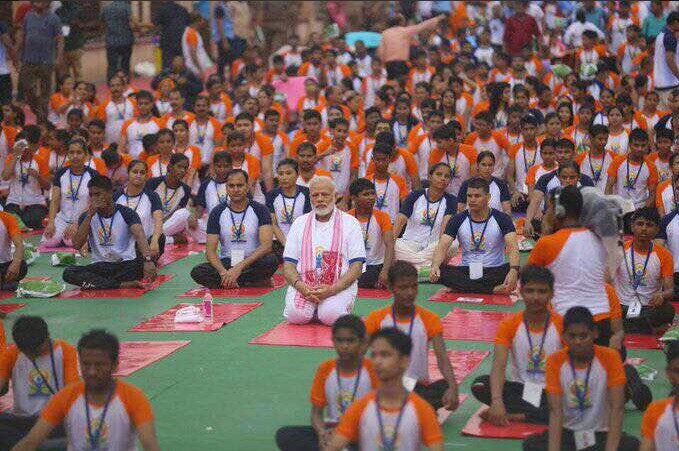 Bend It Like Our Netas