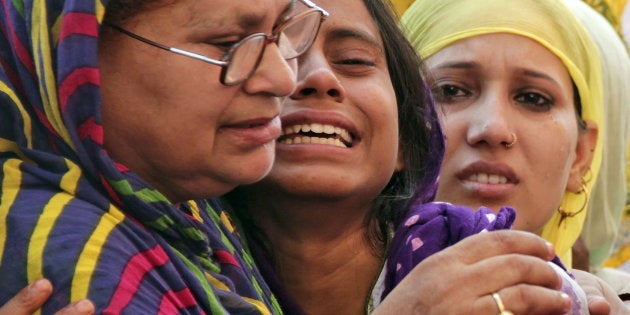 Vishal Rana, son of BJP worker Sanjay Rana and one of the main accused in the Dadri lynching case, was given bail by Allahabad High Court on Monday. The 22-year-old will be the 14th person to walk out of jail among the 18 who are accused of hounding 52-year-old Mohammad Akhlaq out of his home and killing him.
Close to two years ago, on 28 September 2015, Rana and his cousin Shivam allegedly instigated a group of Hindu men against Akhlaq, accusing him of killing a calf and storing its meat in his fridge at home. After announcing its intention to the public at a temple in Dadri, Uttar Pradesh, where Akhlaq lived with his family, the mob descended on his house.
Dragging out Akhlaq and his son Danish, they assaulted them mercilessly and left them for dead. While the father succumbed to his injuries on the spot, the son was critically injured, but recovered after prolonged medical care.
Much water has flown since then. The offending meat from Akhlaq's home was first labelled mutton by one test, though another laboratory in Mathura later tested it to be from "cow or its progeny". The debates that begun over this tragedy and its implications on India haven't still ceased on social media on in news media.
After a chargesheet was filed, based on testimonies from Akhlaq's son and daughter, altogether 18 people were arrested. Oddly, the charge of criminal conspiracy to murder, under Section 120A of the Indian Penal Code, was not included in the chargesheet. Its absence weakened the murder charges, filed under Section 302 of the IPC, which is anyway difficult to establish in a case involving several people who may have acted as a collective in perpetrating a crime.
Over the years, one person accused in Akhlaq's murder died of viral fever in jail, while 13 others were granted bail. Following the principle of parity, now Rana too has got reprieve. And given the speed at which the wheels of justice roll in India, it may be years before the case makes any further headway.
In the meantime, India has earned the epithet of "Lynchistan", with a steady rise in the number of cow-related cases of violence. The recent killing of a 15-year-old boy, abused as a "beef-eater" by a mob on a train in Haryana, led to a spate of public protests across the country under the banner of #NotInMyName.
Prime Minister Narendra Modi, who maintained a studied silence for weeks after Akhlaq's murder, has since spoken against cow vigilantism multiple times, condemning atrocities on Dalits and Muslims, but his words haven't had much effect so far. In fact, in almost a mockery of his latest appeal, yet another mob attack took place the very day the PM condemned such casual violence.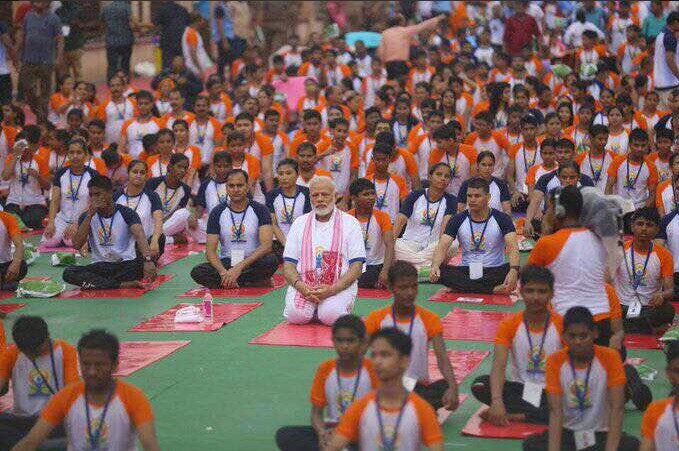 Bend It Like Our Netas
Popular in the Community