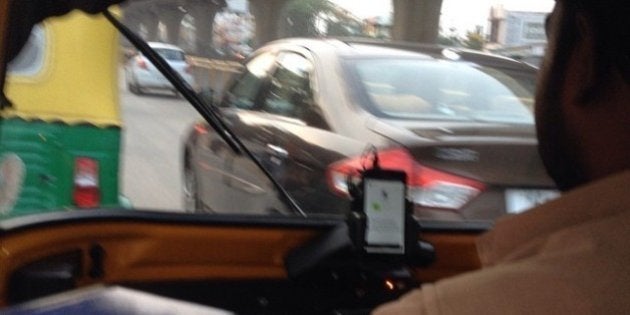 NEW DELHI — Ola Cabs, India's largest taxi-hailing app company, has won a legal reprieve in New Delhi and is now free to resume operations in Delhi. Rival Uber, affected similarly, to file a similar suit Friday to challenge the rejection of its licence application.
Last week, transport authorities in New Delhi started impounding vehicles who run on Ola and Uber networks, saying the firms were violating ban orders imposed in December after a woman passenger accused an Uber driver of rape.
Acting on a petition by Ola, the Delhi High Court on Thursday reiterated that the government's ban was not valid and could not be grounds to reject the its application to operate its taxis in the city. The relief also applies to TaxiForSure, another taxi-hailing app that Ola had acquired in January. Ola sent out a text to its drivers informing them about the judgement.
The court also said the authorities should write to Ola with requirements for a licence within 10 days.
Uber has now filed a similar petition to be able to resume its operations, a spokesman said. A spokesman for Ola, which is backed by Japan's SoftBank Corp, said the verdict had come as an "immense relief" to drivers linked to the company.
"We applaud the decision to end the impounding of vehicles plying on aggregator platforms in Delhi. Uber remains committed to protecting the livelihood of drivers and providing safe, reliable and affordable transportation to the citizens of Delhi," said Gagan Bhatia, GM Delhi, Uber, in an emailed statement.



Popular in the Community