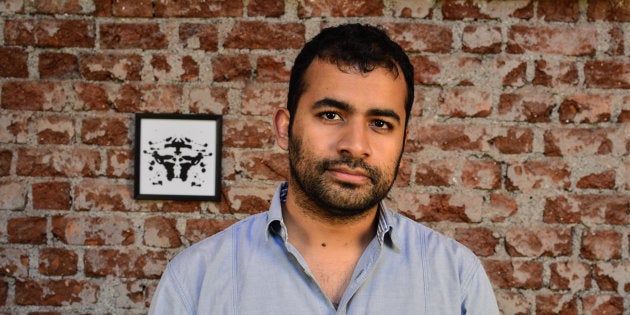 An anonymous blogger on Friday alleged that Vijay Nair, the 34-year-old founder of the event management company Only Much Louder (OML), sexually assaulted and harassed them. Nair took to Facebook on Saturday to deny the allegations. He alleged that this was an attempt to stop him from pursuing a case of stalking and harassment he had filed two years ago, reported by HuffPost India in detail last year.
"I will not give into blackmail and this attempt to use the current environment to make me withdraw the case," wrote Nair in a public statement following the allegations. He claimed that after the blog with the serious harassment allegations were published against him on Friday night, he had received a message from an unknown international number in a similar pattern that was used by his stalker.
"[E]arly this morning, I receive a message in the exact same pattern that I used to before and am told that I have till noon 'to withdraw' and if I don't there will be consequences," wrote Nair.
The anonymous complainant has alleged that Nair met her for a drink during an evening at the NH7 Weekender in Pune in December 2015 and that Nair dropped her to Mumbai the next night on the final day of the music festival. She alleged that Nair met her for a coffee a few days later and they spent some time at his house in Lower Parel where he allegedly sexually harassed her, and then physically assaulted her when she resisted.
Nair in his statement denied the allegations in the blog, claiming that he doesn't have a house in Lower Parel, and that he was actually on stage introducing musician Vishal Dadlani at the music festival during the time the woman claimed they were having a drink.
Nair also pointed out that an OML employee mentioned in the anonymous blog had left the company two years before the alleged sequence of events, and that he had never made any police complaint of theft against the anonymous blogger, as described in the blog. In the blog, the woman alleged that she was terminated from her job after Nair told her boss she had stolen jewellery and paintings from his house.
HuffPost India has reached out to the anonymous blogger for an interview, as well as to police authorities at NM Joshi police station where the alleged complaint of theft was made.
Meanwhile, Nair has put out a public call asking for anyone with information related to his case of stalking or about his alleged stalker to get in touch with him.
"This is not the first time she has done this and I won't be the last," Nair said in his statement. "I will shortly be filing an additional complaint highlighting these events to Law enforcement authorities in Mumbai, Delhi and Gurgaon."
"This is tiring, and every time it I feel like its over, it kicks up again. I understand the legal process is going to be much longer but I am going to try and do what it takes to bring this to its logical end."