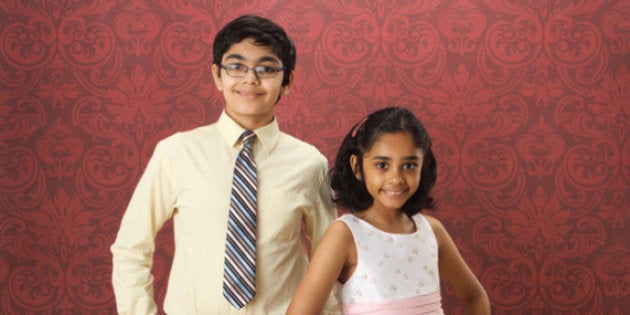 Memo to the fans of the 11-year-old child prodigy Tanishq Abraham who just graduated from college with three degrees: you're right, he is amazing. But here's what you may have missed in the news bulletins: he has a 9-year-old sister Tiara, who is equally impressive.
The two home-schooled achievers live in Sacramento, California, with their parents Bijou, an engineer, and Taji, a veterinarian by profession. The Abrahams are second generation Indian-Americans who have their roots in Kerala but immigrated from New Delhi before the kids were born in California.
That the kids were highly gifted became clear early on.
Tanishq skipped first grade, completed second grade and started college courses at age 7 at the American River College, earning associate degrees in general science, math and physical science and foreign language studies. He was the youngest student there until Tiara joined college, also at age 7. They both have a perfect 4.0 GPA. Recently, the family celebrated Tanishq's graduation and Tiara's becoming the youngest member ever inducted into the international college's honour society Phi Theta Kappa.
Tanishq has an aptitude for science and Tiara has an affinity for math, vocals and foreign languages. She is a prodigy soprano singer and a polyglot. And she is a soloist who also sings at concerts.
Next college semester, she plans to take French or German. Both kids learn Hindi by watching Bollywood films.
"They are both gifted. They both want to achieve. They both work hard," Taji says."We work at providing a nurturing, loving, supportive, encouraging environment for them...Our family is about equality, everyone is important and we all make sacrifices."
At age four, both children were inducted as members of Mensa International, an academic and social organisation for people whose IQs fall in the top 2% of the population.
Taji shares that it is hard work to drive the kids to classes and juggle their busy schedules, but it's well worth the effort. "We see it as our role in life to support and encourage them. We honour and celebrate them both," she says.
The kids pursue their goals relentlessly. To achieve is normal, they both say. "I am used to it, it's a part of my life now," Tanishq says. "I follow my passion."
"I think it's cool to sing. I like it, it makes me happy." adds Tiara. "You can be good at multiple things. You just have to believe you can do it."
Tanishq plans to go to Stanford to major in biomedical engineering, before becoming a Nobel prize-winning doctor and medical researcher and then the US President. Tiara aims to be a famous international singer and perform at Carnegie Hall and at the White House.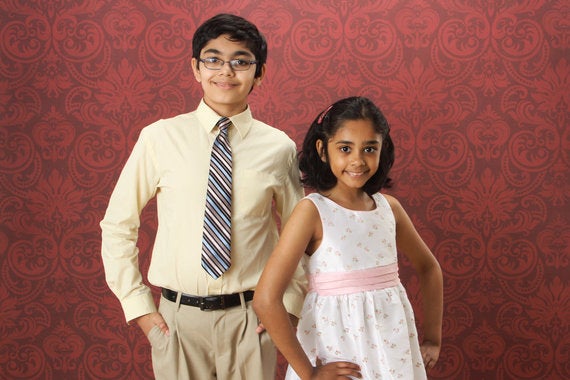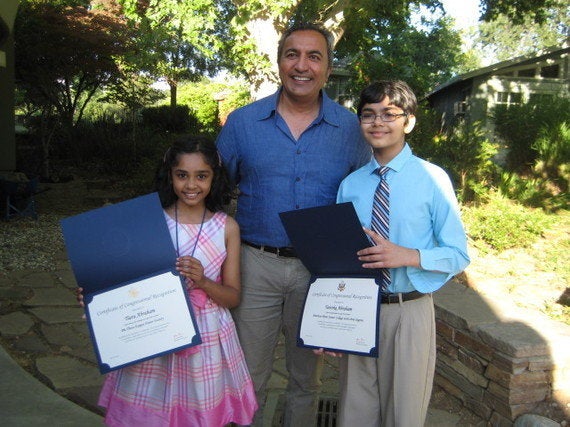 All photos courtesy of Abraham family
You can follow the kids on twitter: Tanishq is @iScienceLuvr and Tiara is @iCatLuvr. Their Facebook page is Facebook.com/Tanishqandtiara



Popular in the Community