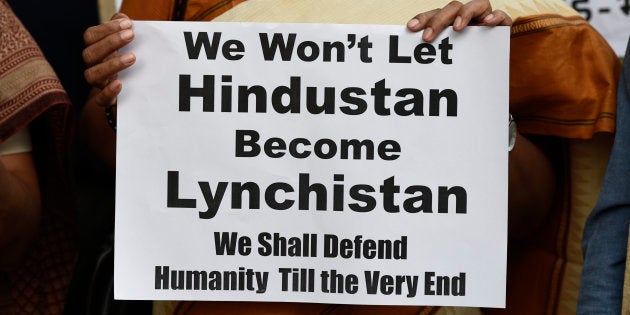 In another mob lynching fuelled by rumours through Whatsapp, one person was killed and two more people were injured on Thursday in Tripura's Sidhai Mohanpur.
Reports suggest that the mob attacked the three people Jahir Khan, Gulzar Ahmed Khan and Khurshid Khan because of rumours of them being child-lifters.
While some reports said all the three men were from Uttar Pradesh, The Indian Express said that Jahir was from Uttar Pradesh, and Gulzar and Khurshid were from Bihar.
According to reports, Jahir, Gulzar and Khurshid were hawkers who traded in electrical items.
NDTV reports that while Jahir died on the spot, the others are battling for their lives.
The three men were driving through the area in a van, when the mob of almost a thousand people gathered and attacked them. The police tried to fire tear gas and aerial firing.
West District SP Ajit Pratap Singh told The Indian Express, "Due to a rumour in the area, people thought that those in the car were child abductors. Then they started assaulting the four. Police got the information at 9 am and we rushed."
The rumours, reports say, started after the gruesome murder of an 11-year-old boy in the area.
News18 reports that Class 4 student Purna Biswas's murder caused rumours of kidnappers who harvest organs of children.
The police, according to the report, said that while Biwas's postmortem showed all his organs were intact, the locals claimed that his kidneys were missing.
Mobile internet and SMS services are said to have been stopped in the area to bring the situation under control.
Popular in the Community