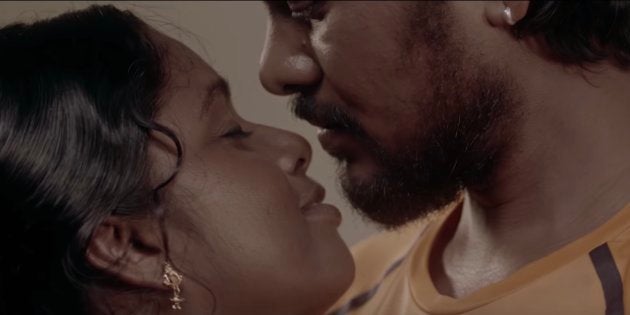 As many as 1600 movies are made annually in India and with its diversity of cultures, languages and landscapes, the country produces more unique and aesthetically divergent movies than anywhere else in the world.
While Bollywood might be where most of the attention is, it is the textured and massively rich regional cinema of India which gives a truer reflection of the melting pot that is the subcontinent. At HuffPost, we thought it would be a good idea to share our top Indian regional movies of 2018.
Tamil filmmaker Chezihyan's debut feature To Let — a piece of cinematic triumph that explores the travails of a working-class Tamil couple who are forced to relocate because of a steep increase in house rents because of a booming IT industry in Chennai — could not be included in the list because it has not been released in the theatres yet.
9. Pariyerum Perumal (Tamil)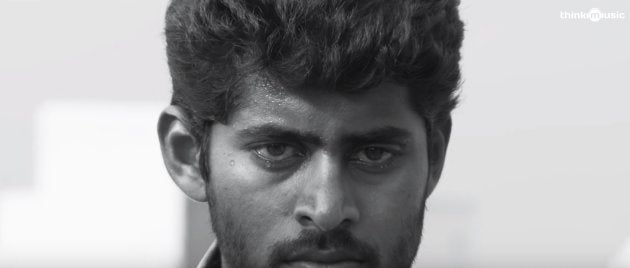 Debutant director Mari Selvaraj's Pariyerum Perumal owes much of its success to some of the same factors that made Sairat such a big hit. However, the treatment of issues around caste is very different from Sairat in this film.
Kathir as the shy, but persistent, titular character wants to study law to fight the casteism that has crippled his early life. In college, he falls in love with upper-caste Jo, played by Anandhi. While he intends to steer clear of politics and stick to academics, a conscientious person knows it is not possible. Apart from a stylistic narrative and fine performances by the lead actors, the film is sprinkled with iconic shots that could very well become emblematic of the exploitation meted out to India's Dalits in all walks of life.
Pariyerum Perumal feels entirely relevant, charming and disturbing at the same time.
8. Sarkari Hi. Pra. Shaale, Kasaragodu, Koduge: Ramanna Rai (Kannada)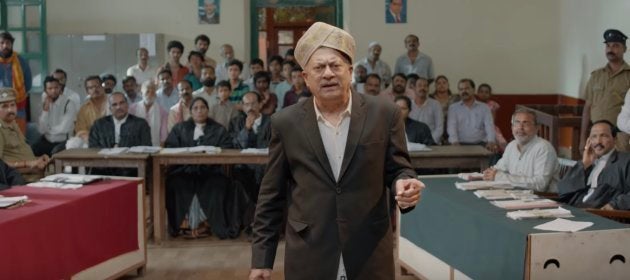 The name of this Kannada film might be the longest in the industry's nearly eight-decade-long history, but the film is anything but winded.
Known for his wonderfully effervescent portrayal of campus romance in the 2016 hit film, Kirik Party, director Rishab Shetty wanted to make a film on the declining state of government schools because of fewer students enrolling into them. Aided by exemplary writing and brilliant camerawork by A. Venkatesh, Shetty weaves a tale jovial in its texture, and deeply Kannadiga in its spirit.
7. Paddayi (Tulu)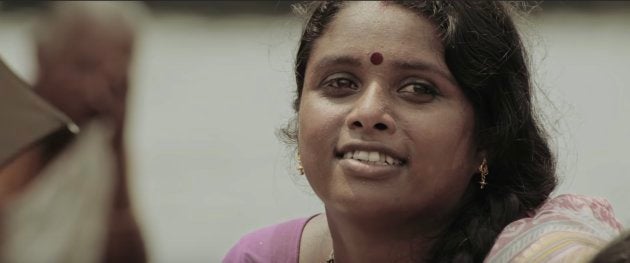 Tulu might be a language spoken by less than two lakh people in coastal Karnataka, but Abhaya Simha's Paddayi shows that even the most obscure regional industries can produce absolute gems. Tulu can finally claim to have its cultural representative in Simha, who has done a sublime job adapting Shakespeare's Macbeth to the fishing community he grew up in.
Mohan Sehni's performance as the conflicted Madhava who turns against his own boss at the behest of his wife Sugandhi, played brilliantly by Bindu Rakshidhi, is accomplished, but it is Simha who is the real star of Paddayi with a sharp eye for details of Tulu life.
6. Sudani from Nigeria (Malayalam)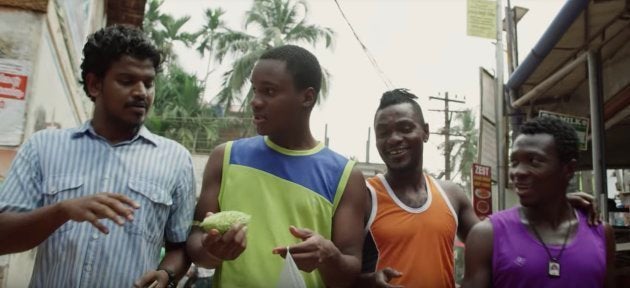 We might be a little biased towards films exploring intersection of cultures but that should take nothing away Zakariya's debut human drama about a Nigerian footballer, Samuel, who makes his way to Kerala to play in a domestic five-a-side tournament, and after getting injured, develops a tender relationship with the locals.
Not so much a sports film as a beautiful slice of life, Sudani from Nigeria does conveniently skip addressing the ingrained racism of Indians towards Africans. But we are willing to give this film the benefit of doubt simply because Zakariya's focus is on what's graceful about human relationships.
5. Chumbak (Marathi)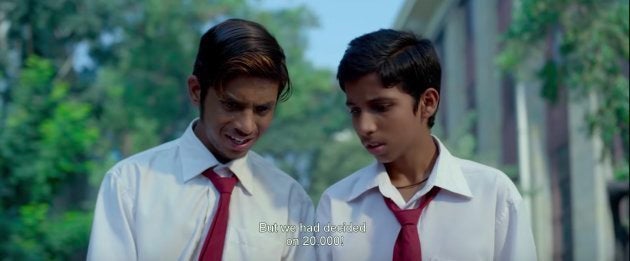 Since we are on the slice of life trajectory, it would be remiss not to mention Marathi cinema's very own experiments with the genre. Chumbak might have had its festival opening last year, but it was released for general audiences this summer. Marathi cinema has a commendable spirit of humanity attached to it, with Iranian cinema's imprints sometimes too visible, but Chumbak is a splendid example of commercial filmmaking with heart.
In this coming-of-age drama where lyricist Swanand Kirkire makes his Marathi acting debut as a mentally-challenged middle-aged man, director Sandeep Modi treats us to an affable and humorous story about big dreams and little friendships.
4. Sinjar (Jasari)

Pampally's Sinjar, the first ever movie to be made in Jasari, a language-alloy of Malayalam, Tulu, Kannada and Arab which is spoken by a chunk of Lakshadweep's population, has an ambitious premise dealing with the trauma of the Sinjar massacre. In August 2014, the Islamic extremists of ISIS killed thousands of Yazidi men and captured women as sex slaves. Two of the island's inhabitants, sisters Fida and Suhara, somehow escape the militants but return wounded to their homeland, which is not ready to accept them with open arms.
Pampally manages to show that the effects of international terrorism is not geographically isolated and impacts us all. In Sinjar, he has made a powerful drama that confronts the scars of war and will long represent the lost language of Lakshadweep.
3. Nude (Marathi)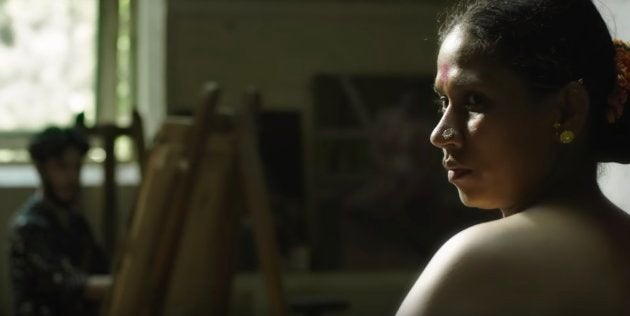 To its credit also, Marathi cinema has tackled some difficult subjects over the course of the last decade and Ravi Jadhav's Nude is no different.
Perhaps the most contentious of all our picks, Nude is a lyrical take on a woman's decision to model for fine art students at J.J. School of Arts. Yamuna, played by a consummate Kalyanee Mulye, is forced to look for ways to support her son after being abandoned by her husband. Though the process of Yamuna letting go of her inhibitions, Jadhav confronts us about our superficial sense of morality surrounding art.
Nude is a technical tour de force and shows just how much filmmakers are beginning to trust their audiences with complex moral choices.
2. Ee.Ma.Yau (Malayalam)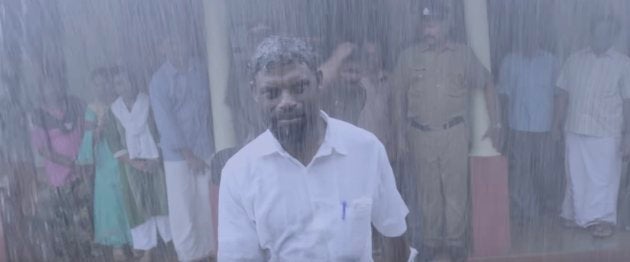 Another Malayalam movie which makes its way to this list, Ee.Ma.Yau is quite simply one of the most masterful pieces of cinema we will watch this year. Director Lijo Jose Pellissery is a artist who doesn't shy away from experimenting. In this tragicomedy where a son fails to live up to his promise of giving his father a grand funeral, the Angamaly Diaries director has been able to tap into the pathos of human limitations with a dark, brooding sense of humour.
Chemban Vinod Jose as the defeated son, Eeshi, gives a monumental performance, and Prashant Pillai's atmospheric music creates a somber mood which sucks you right into Ee.Ma.Yau's world.
1. Village Rockstars (Assamese)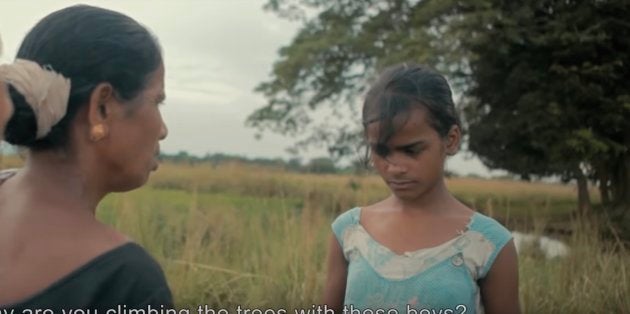 When one hears Rima Das, the director of the Assamese film which is India's official 2018 entry to the Oscars, talk about her process of making Village Rockstars, one cannot but marvel at her unflinching faith in her story and herself. Made almost single-handedly by Das, a woman who landed in Mumbai with the dreams of becoming an actor, this film is the very definition of what hope — and a relentless energy to pursue your dreams — can help achieve.
Visualized in a naturalist way where Das had to wait as many as ten days to get a scene finished, the film follows the dreams of 10-year-old Dhunu who wants to be a rockstar.