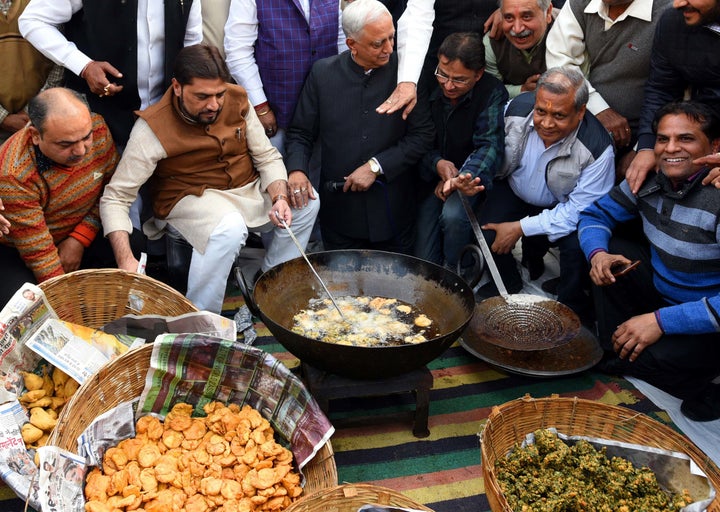 As the controversy over the track record of the Narendra Modi government in job creation continues to simmer, a new book says that India is headed for a much bigger crisis.
"If the issues miring both demand and supply in the job market are not addressed urgently, we are looking at an economy in which over 20 crore people will be in 'bad jobs' or even without jobs by 2025," writes author and senior journalist Goutam Das in Jobonomics.
In an interview with HuffPost India, Das said the Modi government has been fighting a perception war on jobs ever since it came to power.
"And they are still doing that now," he said, referring to the unreleased National Sample Survey Office (NSSO) report, which, Business Standard revealed, was at a 45-year high in 2017-18.
Das, however, gave Modi credit for coming up with ideas such as Start Up India, Smart Cities, Digital India, among others, but felt that they "haven't taken off" because "there is a talent deficit" of ministers who could implement these on the ground.
Edited excerpts from an interview:
What is the central argument that you make in the book?
My central argument is India does not only have an unemployment crisis, it has an underemployment crisis and we tend to ignore that part. The other central argument is the fact that Indians are not productive. The underemployment is because of the fact that we are not productive as a country. And why are we not productive? Because we don't have the skills. So it's an equation; if you have the skills, you get more productive; if you are more productive, you get better wages. This whole chain is broken in India. Which is why there is an underemployment crisis.
I tell the stories of both unemployment and underemployment. I tell the stories through real reportage, lot of primary research backed up by data.
Frequently in the book you use the expression "the coming jobs crisis". By that are you implying that the crisis is not yet upon us in full measure or is it going to escalate even more?
There is a bigger crisis coming. Let me explain. The leaked job survey was not around when I wrote the book because the government had dismissed all the previous surveys and they were doing a new annual survey because they said there were lot of design flaws with the earlier surveys. So I went by the earlier government surveys and they said unemployment would be just under 5% depending on which survey you look at and which methodology you look at. You look at CMIE data, I think November or December was something like 7%, so it's very high. Now, what I am saying, considering the government was right and the unemployment rate was 5% or lower, we are saying, 95% is still employed. So the problem then is underemployment in this case. Right? Now, why I am saying the "coming jobs crisis" because, you did this automation, and this government has completely missed that part.
"For the first time in India, white-collar jobs are being threatened."
Now, Make In India did not succeed. Manufacturing's contribution to our GDP has remained stagnant at 15-16% for many years. This government said that they are going to take it to 25%; they will employ something like 100 million people. That never happened because the government missed the automation that's happening around the world. They woke up too late. Factories are moving from just simple automation to autonomous. There is a whole new range of exponential technologies which the book talks about. Not only manufacturing even services jobs are getting automated away. You have software bots that are killing call centre jobs. In the future, they could take away lot of jobs for lawyers, cooks, for everybody. The thing to remember is, blue collar has always been automated; you know, Robots came so one robot could do the job for three or four people. In the Manesar-Gurgaon-Neemrana belt, jobs always went because of automation. But we did not complain. Why are we complaining now and why are we saying there will be an even bigger crisis? See lot of write-ups, lot of debate about jobs going away; it's because, for the first time, white-collar jobs are being threatened.
I mean, going ahead, you do not need lawyers in great numbers. Obviously, you do not need engineers in great numbers any longer. My book has numbers about how absorption has decreased, you know, the total headcount has decreased and is decreasing (in IT) . So it's not just manufacturing but also services.
What could the government have done? You said that it missed the automation trend that's going on across the world. They could say, look, it is a global trend beyond our control.
Yes, it is a secular trend. But you cannot wash your hands away. What could you have done? You could have focused more on manufacturing that is employment-intensive. Where you still require humans. They did a good job with mobile phone assembly, I give them full credit for that. But they haven't been able to replicate the success in other contexts. For instance, textiles. A lot of the book is about textiles because I follow a group of migrants from Odisha to Tiruppur. 53 people. Textiles is a huge employment-intensive industry that can absorb a lot of people. But look at our productivity. Bangladesh is doing better. I think we are No. 6 or 7 globally.
So how is China still there? Chinese labour is not cheap. If we want, we can overtake Bangladesh. Tourism can create huge opportunities for the locals. You don't even have to migrate. Lot of these jobs require you to migrate but tourism does not. How come we never developed tourism? The point is we have not encouraged labour-intensive industries. We went after Make in India, Make in India is getting automated. It is an industry (manufacturing sector) that doesn't create jobs any longer. What do we make in India is the question. We should focus on that.
I understand it's a secular trend and that Modi became Prime Minister at a difficult time plus there is a wave of anti-globalisation going around. The other point I make in the book is that the 30 Chief Ministers are equally important. Subjects like land, labour, agriculture are state subjects. If the Chief Ministers had performed, Modi would have looked much better.
You mention in several places, "the unfinished tasks of Modi". Could you elaborate what tasks you are alluding to?
Our public investment in healthcare is 1%, which is very low. Our public investment in primary education is low. Now, these two things are often missed in the debates about jobs and the jobs crisis. But this is fundamental. A lot of us are born of malnourished mothers. Now, if you are born of malnourished mothers, you could be stunted, wasted etc. Once you are stunted, your cognitive ability to learn, unlearn, reskill, upskill―everything that is required for industry is just not there. Then there is primary education, which is also very relevant because the ages from 0 to 7 years are the best years of a child's brain, so how you develop it and make it more creative matters. These are fixes for the long term―education and healthcare.
In the short term, you have to see how to revive the investment cycle. You have to see the consumption cycle going and that is what this budget focused on. I don't know how it is going to pan out once the new government comes.
Did health and education related "unfinished" tasks get done during the last five years?
No. Modi has done a little bit on healthcare with Aayushman; with insurance. He has tried to do stop gap fixes here and there but I think, as a percentage of the GDP, they are still less. These two, mind you, are also big industries apart from tourism, textiles, construction etc. You need nurses, technicians, teachers, more hospitals etc. They also get the whole construction sector going, steel. There is a whole chain that happens if you just focus on these two. They are huge employment generating industries.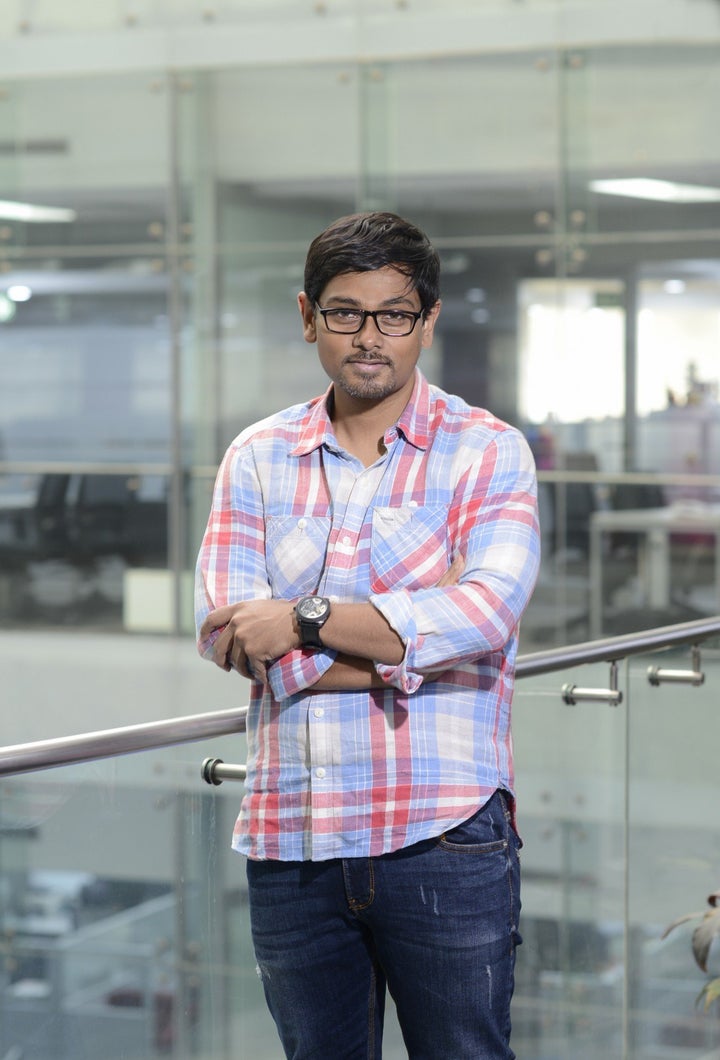 The Former NITI Aayog VC Arvind Panagriya, apart from many others in this government, would often speak about encouraging employment-generating sectors over the past five years. So what do you think went wrong?
I will give Modi credit for presenting a vision five years back. He had the right architecture for different schemes, plans, programs; just that it did not get implemented. If you look at Start Up India―startups are the only ones creating jobs and across blue collar, white collar everything. He had Digital India, Make In India, which was a little faulty. Smart Cities are very important. But didn't take off. We don't know what the problem is but Smart Cities haven't taken off.
Why do you think these ideas didn't take off?
I think it's a lack of talent in the government.
You mean the political executive or the bureaucracy?
The bureaucracy has its challenges as well but I think the party...
You mean the ministers were not competent enough?
I think so. Apart from a few ministers, there is a talent deficit in the government.
In context with recent revelations about the extent of unemployment as well as the recurring controversy surrounding official data about jobs over the past five years, what do you make of the Modi government's handling of the whole issue?
Last five years was enough time, if there were design flaws, for this government to rectify them and come up with a survey. They commissioned a survey. They just did not produce the results. Now, household surveys are the only way, authentic way to gauge employment-unemployment. Every survey is a sample, you can't do 1.3 Billion people. Everything else (other than households) is a proxy. You can do mobile towers, Big Data etc. but they are proxies.
All along, the government has been rubbishing the CMIE saying it's not authentic, outdated but they haven't come up with something which is better. And their only defense about the jobs crisis is that there is no data. They had five years to rectify it. Now give us the data. They have been fighting a perception war on jobs ever since they came to power and they are still doing that on now.
Private sector does a better job at it than the PSUs in many things, so why are you distrusting it when it comes to jobs data?
EPFO data is being used by Prime Minister Narendra Modi and his government as an argument to show that a good number of jobs has been created.
It's a flawed argument because those may not reflect net new jobs. I am informally employed and I join a formal company and I get a formal job so I have just moved on from an informal to a formal job. That is not a net new job added.