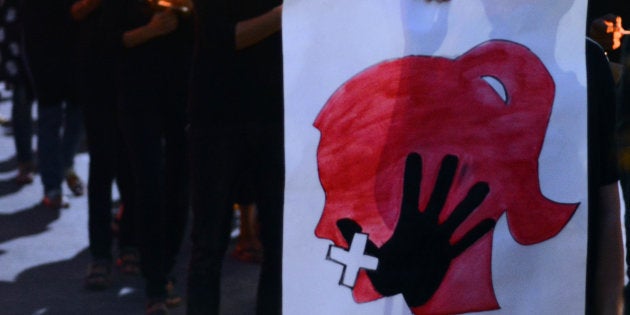 In a shocking incident in Bihar, over 30 girl students of a school were beaten up by an angry mob of villagers for resisting sexual harassment by some boys of another school nearby.
Some of the girls had to be admitted to hospital after sustaining injuries.
The Indian Express reported that some boys belonging to a school nearby passed objectionable comments against girl students of the Kasturba School of Triveniganj, in Supaul district, when they were playing outside their school on Saturday.
The boys would also write vulgar words on the walls of the school compound, say reports.
The Hindu reported that while the girls had complained about this to school authorities earlier, on Saturday they caught the boys writing on the school wall and stopped them.
Reports say that a little while after this, a mob of more than 20 people barged into the school and beat the girls with sticks. They also vandalised school property.
The mob allegedly included parents of the boys.
Reema Raj, the warden of the residential for girls of SC, ST, OBC and minority communities, told The Times of India, "Suddenly, the girls started screaming and shouting. First, I thought they were making the noise while playing. When the voices got louder, I saw around 15 people, both men and women, thrashing the girls with canes and rods. I alerted the security guard at the hostel and called up the local administration. By the time the security guard reached the school campus, they ran away."
An FIR has been lodged where 12 people have been named. But no arrests have been made so far.
District Magistrate of Supaul Baidyanath Yadav told The Hindu, "Action will be taken against all those found involved in the attack on the girls."