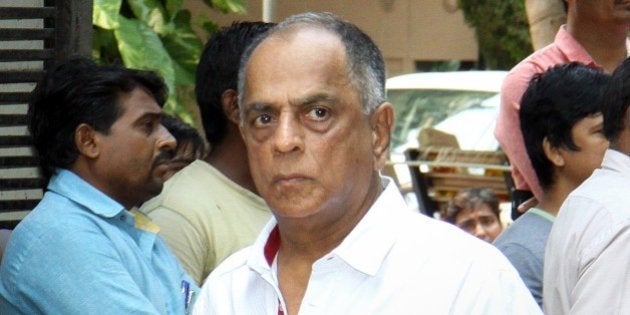 It might be accurate to say that very few people have received the kind of relentless bad press this year as Pahlaj Nihalani has. And now, here's a development that will ensure that this trend continues. In an interview to the Economic Times on Monday, the chairman of the Central Board Of Film Certification (CBFC, commonly referred to as the Censor Board) plans to make a short documentary that exposes FTII students as "anti-nationals" whose only goal is to "bring down the Modi government".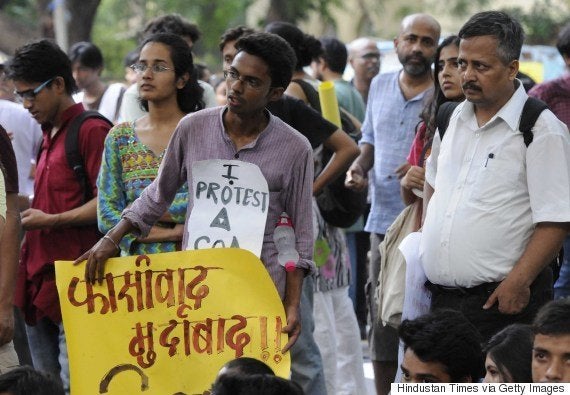 A file photo of the FTII protest from September, when it completed 100 days
In the interview, Nihalani took pot-shots at FTII students and the filmmakers supporting them, ridiculing them for never having made "any commercially viable movie in life". He added: "I am going to make a movie on how badly the FTII was functioning all these years and how the students were using government resources continuously but working against it."
"I know these students and their alumni for many years. I know their worth. They may think they are geniuses because they managed to get attention but the industry is very patriotic and peaceful. With this kind of attitude the students will never be able to adjust here."
Nihalani, who has easily been the most reviled head of the Board in recent memory, was ridiculed just a few days ago for his new music video 'Mera Desh Hai Mahan'. A loud, hilariously over-the-top tribute to Prime Minister Modi, the video (which is playing in cinemas along with the Salman Khan-starrer Prem Ratan Dhan Payo) has been criticised for using images from developed countries and attempting to pass them off as achievements of the Modi government.
The censor chief, however, doesn't seem to think that he's done anything wrong. "People are clapping in the cinema halls after watching the video but some people have criticised it. They are creating noise because they don't want anything good here," he emphatically told ET.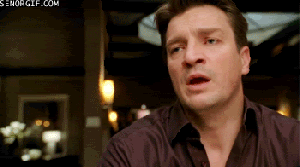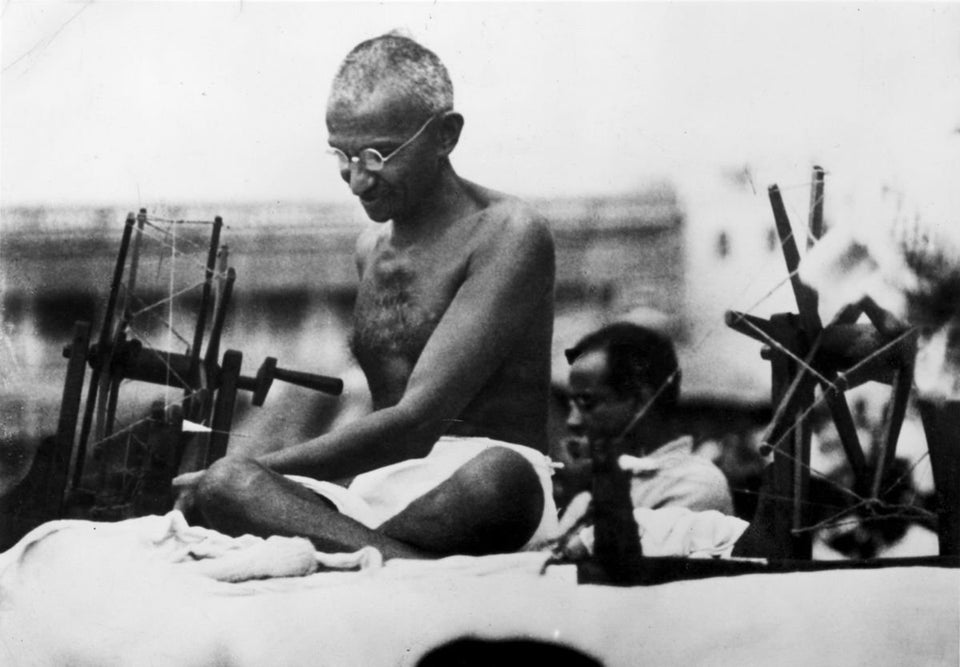 Iconic Photos Of Mahatma Gandhi
Popular in the Community