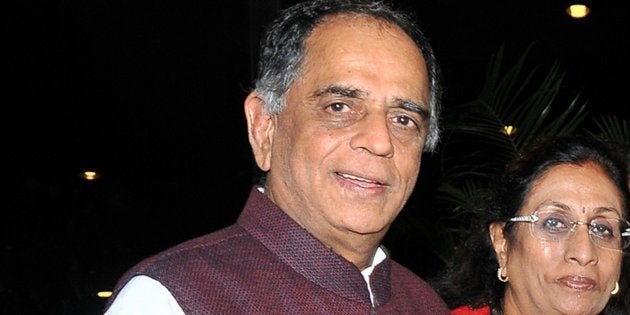 Pahlaj Nihalani, the embattled Censor Board chief at the centre of several controversial decisions, including one involving the critically acclaimed film 'Lipstick Under My Burkha', which he refused to certify, has reportedly been removed from his position.
According to a Mumbai Mirror report, adman and lyricist Prasoon Joshi, of Taare Zamin Par fame, will take over as the new chief.
Officially, Nihalani's three-year term was due to be completed in January 2018.
Nihalani is no stranger to controversies. Since his appointment as the chief of the 23-member board in January 2015, he created quit a stir in the Bollywood industry. And not for good reasons.
While filmmakers have been critical of him for demanding irrational cuts and moral policing, his colleagues had accused him of treating the CBFC like his personal fiefdom.
His political leaning was pretty clear when he called Prime Minister Narendra Modi his "action hero" and admitted that he's a 'BJP person'. Nihalani's candidature as the CBFC chief was said to have been pushed by the Rashtriya Swayamsevak Sangh (RSS), which also supported the controversial FTII chairman Gajendra Chauhan.
The official word on Prasoon Joshi's appointment hasn't arrived yet. The Information and Broadcasting Ministry is likely to make an announcement on it soon.
Popular in the Community