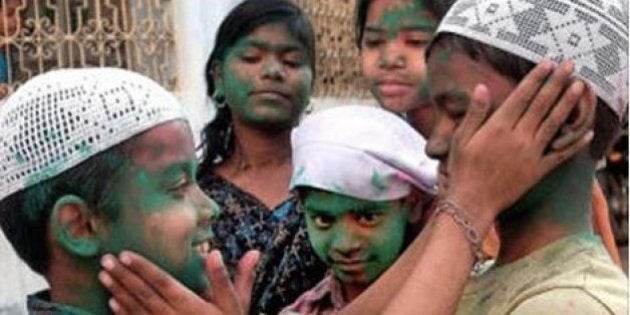 Pakistani students formed a human shield around the Holi celebrations at the Swami Narayan Temple in Karachi so that Hindus could celebrate their festival with abandon.
Hindus, who make up almost 2% of Pakistan's population of around 180 million, are the largest minority in the country. Most of them live in the country's Sindh and Punjab provinces.
The National Student's Federation (NSF) carried out this exercise to show their solidarity with Pakistani Hindus, to promote the protection of religious minorities, and advocate interfaith coexistence.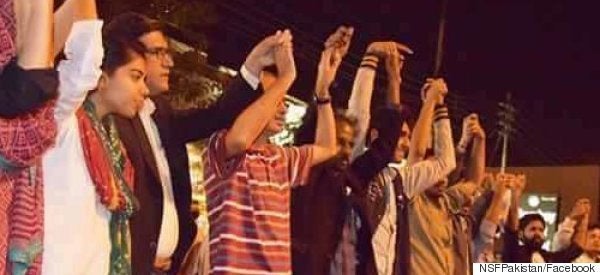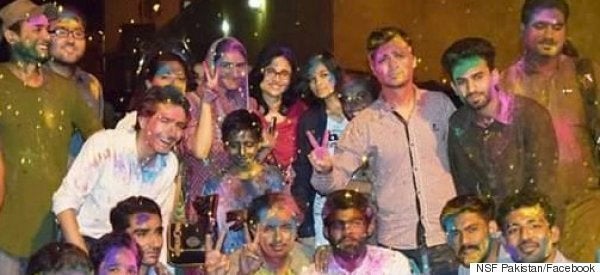 Comrades of NSF celebrating Holi with Hindu brothers and sister at Shri SwamiNarayan Mandir today.#HappyHoli

— NSF Pakistan (@NsfPak) March 5, 2015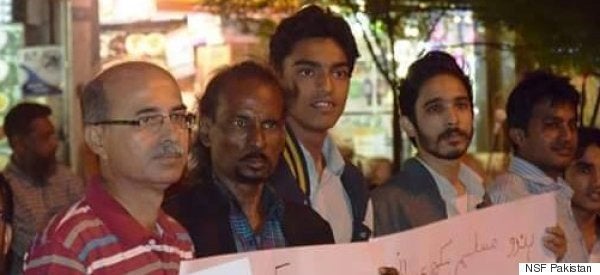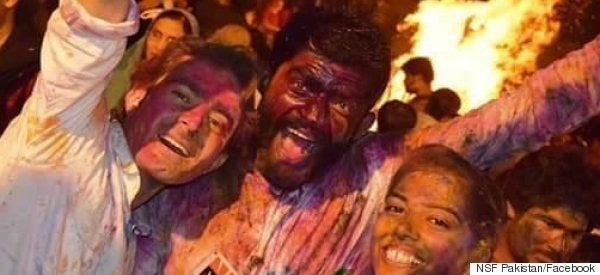 Over the past few years, Pakistani Hindus have raised issues of discrimination, desecration of Hindu temple and forcible religious conversion of their girls. These problems were in the Indian parliament when many Pakistan Hindus fled to India seeking refugee status in 2012.
The NSF leveraged social media to spread information about the event, extending e-vitations to others who share their outlook on religious tolerance and wish to participate in the demonstration, Dawn reported.
"When we showed solidarity with Shias at the Imambargah, Dr. Jaipaal Chhabria joined us and stood alongside us so it's only fair that as a group, we extend the same courtesy to all Hindus in Pakistan who face a lot of prosecution of different kinds," said Fawwad Hasan, General Secretary Karachi of the NSF.
"We are not religious fundamentalists who take religion into our own hands, that is not what we do," he explained. "Society as a whole has to show change and be a part of that change. If you don't stand up for someone else's rights today, tomorrow you will also be targeted and there will be no one to stand up for your rights," he said.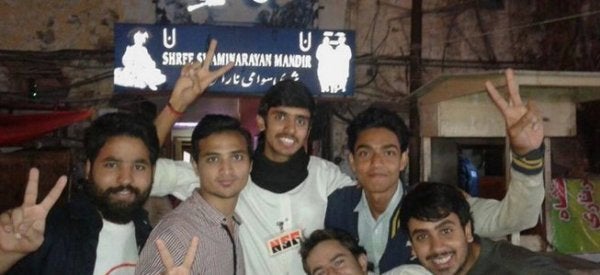 Prime Minister Nawaz Sharif also greeted Pakistani Hindus on Holi. In his Holi message, Mr Sharif said that all communities are entitled to equal rights and privileges in Pakistan. Shairf described Holi a colourful occasion symbolising verve and energy of life celebrated by the Hindu community, PTI reported.
"This diversity is of great value and reinforces our ties with the region and the world around us," he said.
Popular in the Community