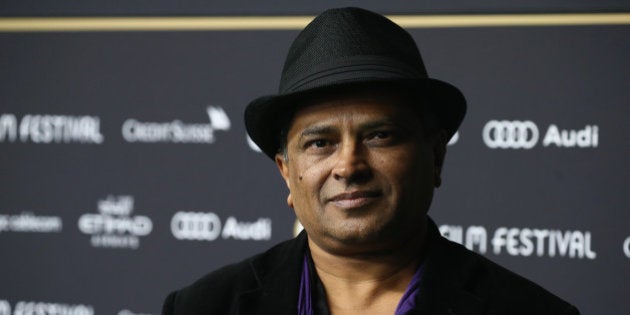 Filmmaker Pan Nalin has made a number of shorts, documentaries, and feature films over a career spanning nearly 15 years, most notably Samsara (2001) and the documentary Faith Connections (2013). He has worked with various producers and financiers and is experienced in making films under tight budgets and less-than-ideal shooting conditions. However, at no point until last year— when his upcoming Hindi-English feature film Angry Indian Goddesses was being shot — had he considered factoring in the costs of peanut butter and Nutella.
The popular chocolate-flavoured sandwich spread was being consumed in large quantities by his ensemble cast of seven actresses: Sarah-Jane Dias, Sandhya Mridul, Tannishtha Chatterjee, Anushka Manchanda, Amrit Maghera, Pavleen Gujral, and Rajshri Deshpande. Sometimes, he says, there would be a 'Nutella break' between every two takes.
"One day, my accountant came and told me that the girls had consumed 350 jars of Nutella during the shoot," says the flabbergasted 49-year-old, in a chat with HuffPost India at a Mumbai hotel. "My first reaction was, '350 jars?! How do they eat this and not put on any weight?'"
This was one among many 'unlearnings' that Nalin, who had been told that he would have to provide 'diet food' in a film with seven women in the lead, would have to go through during the shoot of what is being called 'India's first female buddy film', releasing on Friday. Angry Indian Goddesses, which he calls a 'slice-of-life' film about friendship and bonding ("It is a feminist film, yes, but it's not about male-bashing"), arrives in Indian theatres after a successful run on the international film festival circuit.
In September, it was declared the runner-up for the Grolsch People's Choice Award at the 40th Toronto International Film Festival, losing by "a very small margin of votes" to the much-acclaimed Canadian-Irish drama Room, which is already garnering Oscar buzz. A month later, it won the BNL People's Choice Award at the 10th Rome Film Festival. In November, it played at the 17th Mumbai Film Festival to rapturous applause.
For the filmmaker, born Nalin Kumar Pandya in Gujarat, it was an unexpected and "unbelievable" culmination of a journey that began in 2008, when the idea first came up in a conversation with casting director and line producer Dilip Shankar. A year later, a treatment was ready. In order to bring a female perspective to this story, two women — Arsala Qureshi and Subhadra Mahajan — were inducted into his writing team. A first draft was ready by the end of 2010, but the search for a financier, which had been on for nearly two years at this point, had hit a dead-end.
"It was the same old story," says Nalin, with a sigh. "'A film with only women? It'll never work at the box-office.' 'Cast one male star. Or at least some famous actresses.'"
Nalin and team made a brief attempt to get three 'well-known' actresses on board, but their "internal politics" made the whole process a nightmare. He says. "Instead of asking me questions about the role and the story, they were more concerned with… 'How many minutes [of screen-time] will I get?' and 'How many close-ups?' and 'How many are the others getting?'" Fed up with the ways of the industry and the tantrums, he gave up at that point, thinking the film would "never happen".
Then, after December 2012, when the horrific gangrape and death of Jyoti Kumar Pandey (dubbed 'Nirbhaya' by some sections of the media) kick-started national outrage and conversations about gender violence and equality, the film's fortunes changed. Research and auditions went on side by side and, according to Nalin, 5 out of 10 women who'd come in would bring up Nirbhaya and their dissatisfaction with the status quo in conversation.
"We'd ask questions about their life at home and work," he says, "and I remember one girl, who spoke about how she had to give up working after marriage and how angry she was. She actually broke down during the audition." This is when he realised that the working title — Angry Indian Goddesses, meant to be a play on the term 'Angry Young Man' — was a perfect fit for the film he was trying to make.
Soon after, Gaurav Dhingra, who worked with Nalin on his feature Valley Of Flowers (2006), partnered with him to form Jungle Book Entertainment, which would eventually go on to co-produce the film along with German production house One Two Films and Protein Entertainment.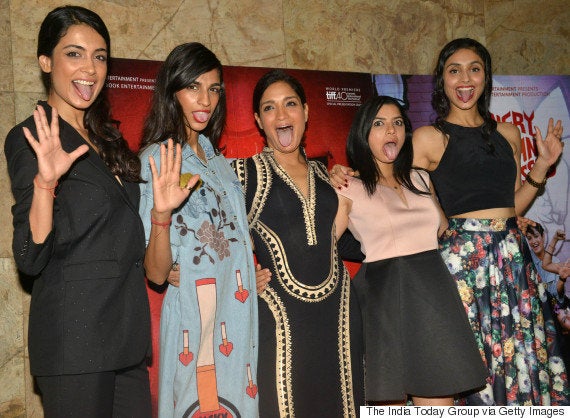 (From left) Sarah-Jane Dias, Anushka Manchanda, Sandhya Mridul, Rajshri Deshpande, and Pavleen Gujral of 'Angry Indian Goddesses' at a recent screening in Mumbai
Early reviews have generally praised the film's energetic ensemble, which includes several actresses making their Hindi film debut for the first time. First-time actors include Manchanda, who has sung for several Bollywood films aside from performing in the indie music circuit. She recently spoke to Open Magazine about the experience of working on this movie.
"The atmosphere on the set was one of trust," she said. "We were hanging out on the set, wearing what we wanted to wear, smoking, talking, abusing, discussing about sex and orgasms at lunch. There was no need to censor ourselves. I was like, 'acting is so enjoyable, yaar!' and the other actresses would scream saying 'this doesn't ever happen'!"
Mridul, the film's most recognisable face, told Open Magazine about cathartic moments during the process where she would cry until she vomited, calling the experience "an emotional rollercoaster".
Nalin realised very early on that with the kind of cast he had on board, he wouldn't be able to lock a screenplay, so he put the actresses through a workshop and asked them to improvise their scenes. "There was a scene in which one of them was supposed to confidently step out of a taxi, but she hesitated," he says. "When I yelled 'cut' and asked her 'why', she said 'There's keechad (mud) here and I'm wearing a sari.' So we rolled again and I asked her to react exactly the same way."
For him, the word 'goddesses' aptly describes the cast, who were inundated with interview requests (Variety and The Hollywood Reporter carried big stories on the film) after screenings at Toronto and Rome. "They can be feminine and sexy, and yet, at the same time, take on a ferocious stance to bring about positive change, like Kaali or Durga [Hindu goddesses]," he says. "
Angry Indian Goddesses releases in theatres across India this Friday.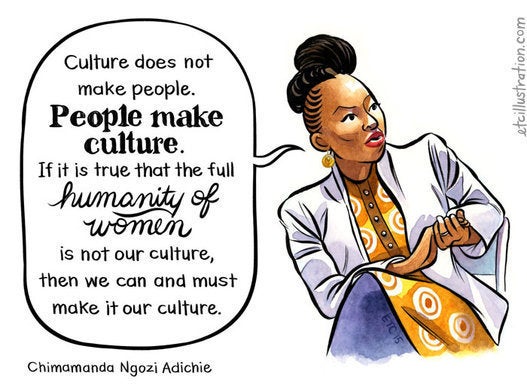 10 women on why feminism still matters