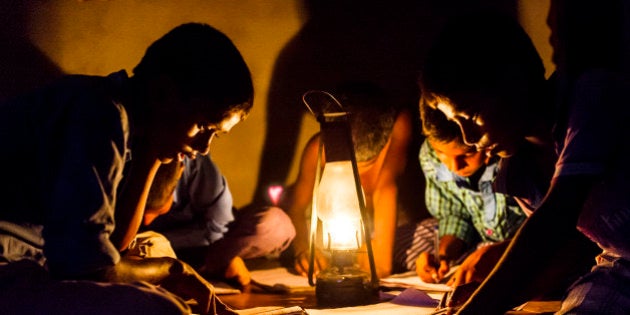 PARIS -- India has a compelling story to tell about its huge challenge of combating poverty and providing 300 million people with electricity, while dealing with climate change to which it is acutely vulnerable.
Instead, the world has come to see India as a major polluter which is derailing plans to counter the global crisis by ramping up its coal production, and whining at climate change negotiations about its problems.
In a first-of-its-kind admission, Ajay Mathur, spokesperson for the Indian delegation at U.N. Climate Change Conference in Paris, told journalists that the Indian government failed to communicate its energy story to the world, even as the pushback against its coal plans escalated.
Mathur is also director general of the Bureau of Energy Efficiency, member of the Prime Minister's Council on Climate Change, and he is expected to head The Energy and Resources Institute (TERI), next year.
"Mea culpa," he said. "Many of us did not even think that it needed a lot of international attention."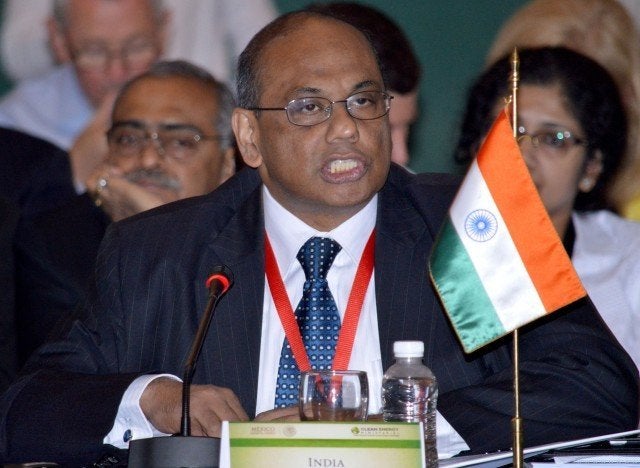 Ajay Mathur participates in the Energy and Climate Partnership of de Americas forum in Merida, Yucatan, Mexico, on May 27, 2015.
While India's plans to scale up its coal production to 1.5 billion metric coal by 2020, which will make it second only to China in coal production, New Delhi has also promised to produce 40 percent of electric power from non-fossil fuel based energy by 2030.
Mathur talked about an "inadequate appreciation of the Indian energy transition strategy," and that its coal increase by two or two-and-a-half times is getting far more attention than its plan to escalate renewables by seven times to 200 GW of solar and wind energy in 2030. (Presently, 170 Gigawatts of electricity is generated from coal, while 36GW is generated from renewable energy sources.)
"Yes, I think we have been lax in communicating the India energy story," the spokesperson said.
"We thought the figures are there, the numbers are there if anyone wants to do the maths then they could do it. All of this is in the public domain. We didn't realise that we had to add up the numbers, put them there, draw graphs, and tell people this is what is happening," he said.
Negotiators from almost 200 countries have gathered in Paris to reach an agreement on how to stop global temperature from rising above two degrees Celsius over preindustrial levels, and avert the deadliest consequences of climate change. So far, the combined CO2 emissions reduction targets will limit temperature rise to 2.7 degrees Celsius.
Mathur's candid admission today is a token of the overarching failure of successive governments to convincingly communicate India's climate change story.
Veteran observers say that over the course of negotiations, India has highlighted its "unique position," but not offered solutions which win over equally vulnerable countries in Africa and the Small Island States, which have gradually aligned with the European Union and the United States.
At a press conference today, a foreign journalist asked why India did not agree to "peaking" its CO2 emission like China, which just shows that New Delhi's repeated attempts to explain its "unique situation" haven't worked.
India is arguably where China was over a decade ago in terms of development, and its present CO2 emissions are four times more. One person's emissions in the United States is eight times more than that of an Indian. In coming years, per person emissions of China and the U.S. are expected to converge at 13 tonnes, but an Indian will never emit so much.
While speaking at the climate change talks on Monday, Modi said that India would not be denied its chance to pursue economic growth, and he asked the rich nations to leave the remaining carbon space for developing countries.
"Progress is India's destiny and the right of our people," he said.
But the world sees its differently.
A study released by the Climate Action Tracker today found that if all coal plants in the pipeline were to be built by 2030, emissions from coal power would be 400% higher than what is consistent with a 2˚C goal.
Seven parties — China, EU28, India, Japan, South Korea, the Philippines, Turkey — have "inadequate" action plans to deal with climate change, and their combined planned new coal capacity totalling 1210GW could put them in an even worse situation, according to the report.
At a press conference here, Bill Hare, head of Climate Analytics, acknowledged that India was undertaking "the fastest up scaling of renewables ever happened on planet", but he added that its coal plans would endanger the world and its own population.
"Its clear that India would be making a very risky investment for its sustainable development by going too much further into coal when the alternatives are both cheaper, more cost-effective and have a much lower environmental, health and agricultural damage burden on that country," said Hare.
"So from the development point of view India has got some stark choices ahead of it," he said.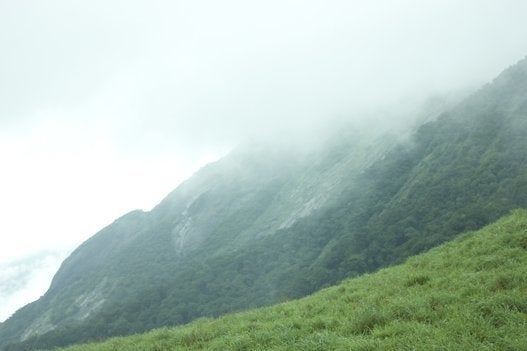 15 Gorgeous Trekking Trails Across India You Must Make It To At Least Once
Popular in the Community